On 31 January 2020 Hitachi Rail successfully commissioned Phase 1 of Taipei Metro's new Circular Line (Y). Hitachi Rail Group CEO Andrew Barr attended the new line's inauguration, which took place at Shisizhang Station.
Phase 1 of the Circular Line is the first turnkey project on the metro and the first system turnkey project for Hitachi in Taiwan. It incorporates the trains and the sub-systems necessary to operate the fully automatic metro line. The driverless system that Hitachi Rail developed for the 15.4km line uses Grade of Automation 4 – the highest level – for its communications-based train control (CBTC), allowing it to be as safe, reliable and efficient as possible.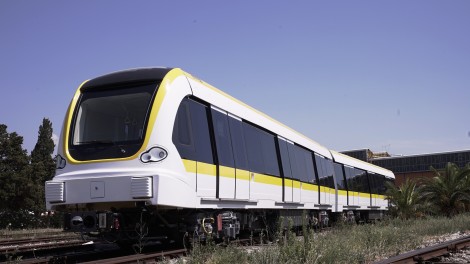 Hitachi Rail Italy supplied 17 four-car trains to run on the line. The rolling stock is made of aluminium car bodies. Each train has a capacity of 650 passengers and a top speed of 80km/h.
Taipei Metro Circular Line
Phase 1 of the Circular Line runs from Dapinglin Station to New Taipei Industrial Park Station. It has connecting stops in the New Taipei City districts of Xindian, Zhonghe, Banqiao and Xinzhuang. In total, the line has 14 stations as well as one depot. Once complete, the Circular Line will measure 52km with six further stations to the south and twelve new stations to the north. An east section is currently in the planning phase.
Andrew Barr, CEO of Hitachi Rail Group said the company was pleased to have commissioned the first phase for the Department of Rapid Transit Systems (DORT) and to have delivered the rolling stock.