America and Australia sign Memorandum of Cooperation
A new Memorandum of Cooperation was signed on 3 August 2016 by United States Transportation Secretary Anthony Foxx and Australian Minister of Transport and Infrastructure Darren Chester. The agreement is intended to reinforce collaboration on infrastructure investment strategies, specifically relating to public-private partnerships, and strengthen partnerships relating to transportation priorities in technology and innovation between the United States and Australia.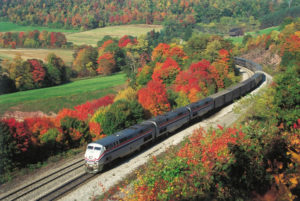 The Memorandum of Cooperation will allow America and Australia to exchange information, data and best practices on subjects including the use of public-private partnerships to assist infrastructure development, intelligent transportation systems and also unmanned aircraft systems.
The Memorandum of Cooperation's primary focus is on the development of public-private partnerships to enable key infrastructure projects. Secretary Foxx will meet with Australian transportation officials at both federal and state levels this week. At those meetings, he will find out more about Australia's practice in public-private partnerships and single out strategies which could engender the growth of successful public-private partnerships in the United States.
Anthony Foxx, United States Transportation Secretary, said:
"In this era of globalisation and interdependence, cooperative partnerships around the world are a necessity and we're fortunate to have great friends in Australia who understand this imperative. Today we committed to strengthening our longstanding cooperative relationship in order to harness data and best practices to build safer and smarter transportation systems."
Australia has met with great success in its use of public-private partnerships to develop a range of infrastructure projects. Their use has allowed for smaller government investments to make up the shortfall with private investment to fund the construction of rail transit systems and public transit projects, as well as the construction of roads and bridges.
Secretary Foxx will also spend his time in Australia to call attention to the United States Department of Transportation's recently established Build America Bureau. The Bureau will act as a single point of access for government and private sector entities to access innovative avenues of investment, including public-private partnerships, to fund infrastructure projects.