Heart of Texas Acquisition by OmniTRAX
Private transportation services company OmniTRAX (an affiliate of The Broe Group) has acquired the Heart of Texas Railroad (HRT) from private investors. The transaction will be subject to Surface Transportation Board Approval.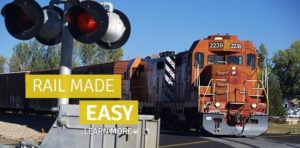 The railroad will be renamed Central Texas & Colorado River Railway, LLC. It is a 68 mile track operating from Lometa, TX to Brady, where it interchanges to BNSF. The acquisition will concentrate on wooing new customers including an aggregate quarry, a cement works and frac sand manufacturers. The Heart of Texas Railroad currently transports frac sand from hydraulic fracturing.
Kevin Shuba, CEO of OmniTRAX, said:
"The Central Texas & Colorado River Railway is a great opportunity for OmniTRAX with at least three good long-term mineral prospects on the line. As a distressed asset that can be turned around with our expertise, it's right in our sweet spot. We want to thank the sellers for their efforts in starting to implement a restructuring plan and making the closing of the transaction as smooth as possible."
The heart of Texas Railroad is based in melvin, Texas, and was incorporated in 2012. It bought the line from the Gulf, Colorado and San Saba Railway in 2013. Just months after it began operating, a fire on a wooden bridge crossing the Colorado River cost the company an estimated $10 million.
OmniTRAX is one of the largest private transportation operators in North America, and operates railroads all across the United States, delivering freight services to customers primarily in heavy freight goods, as well as intermodal and port services, and industrial switching operations.