Alstom has delivered the fortieth and final Prima T8 AZ8A heavy freight locomotive to Azerbaijan Railways.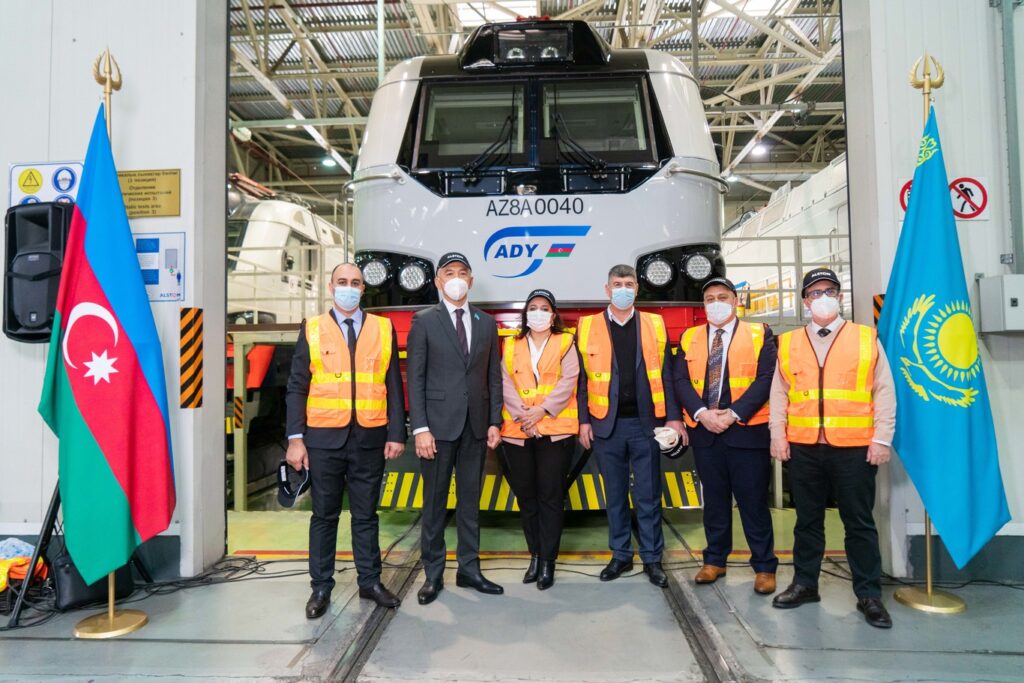 This completes a 288 million euro (330.31 USD) order made by Azerbaijan Railways in 2014 for 40 Prima T8 AZ8A heavy freight locomotives and 10 Prima M4 AZ4A passenger locomotives.
The Prima T8 AZ8A is a 25 tonne per axle two-section freight locomotive capable of towing up to 9,000 tonnes and running at 120 kilometres an hour and is designed to operate in temperatures ranging from -25°C to 50°C.
"The final delivery is a milestone that we always celebrate. The shipment of locomotives for Azerbaijan is of particular importance for us, as this is our first export contract for Kazakhstan. Despite all the difficulties posed by the pandemic, we have been able to reach this milestone as a result of the commitment of our team.
"These locomotives play a key role in boosting the freight transportation capacity within Azerbaijan, and, moreover, they contribute to the ambitious goals of increasing the transit potential of the Trans-Caspian railway corridor.
"We're continuing to develop our close partnership with Azerbaijan Railways, including the organisation of the locomotive fleet maintenance and the implementation of railway signalling projects."
Alstom employs more than 1,000 people in Western and Central Asia. It has offices in Kazakhstan, Azerbaijan and Uzbekistan, five depots, a repair centre and two plants.
EKZ in Nur-Sultan manufactures and maintains electric locomotives in addition to producing on-board transformers, While Almaty-based KEP produces point machines.
EKZ, a joint venture of Alstom, employs approximately 850 people and is working on supplying and maintaining the Prima electric locomotives ordered by KTZ, Kazakhstan's national railway company and export markets, like Azerbaijan.