Alstom has successfully commissioned the first seven Prima T8 AZ8A freight locomotives to Azerbaijan Railways (ADY).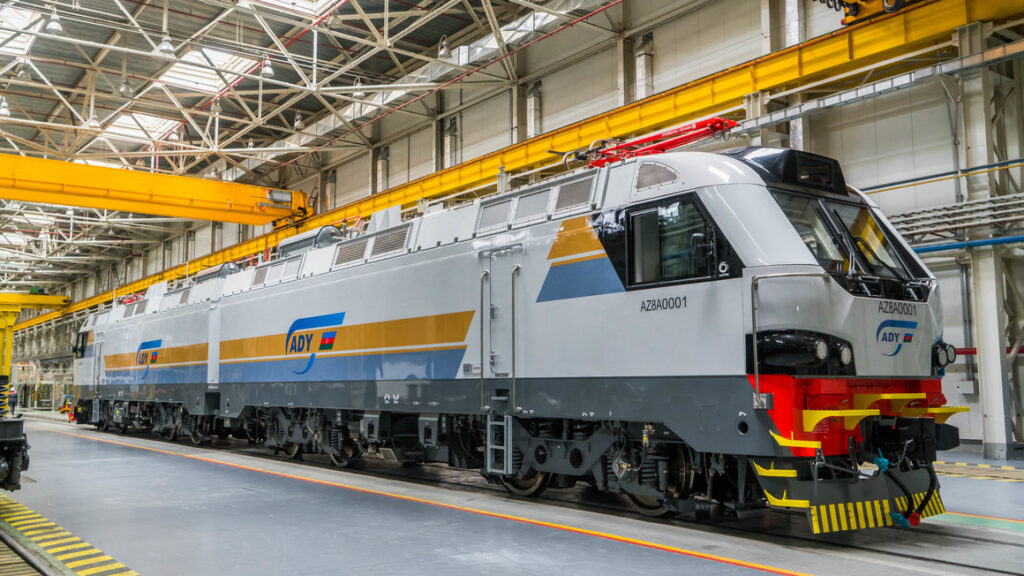 These locomotives will run on the main freight transit line which has recently been converted from 3kV DC to 25kV AC.
Initially they will run on the 'Silk Road' east-west corridor of Azerbaijan linking the Caspian Sea main ports to the Georgian border. They will later run all across the country.
"Despite the important challenges imposed by the global pandemic we have been able to produce, conduct all necessary validation tests and deliver ready-to-run locomotives. This a significant milestone of this key project we're developing jointly with ADY.
"With its strategic location at the crossroad of the Silk Roads, this project aims to develop the railway infrastructure of the whole region. Our locomotives play a key role in boosting the freight transportation capacity within Azerbaijan and also contribute to the ambitious goals of the country to interconnect the neighbouring countries."
In 2014, ADY signed a contract with Alstom for 288m euros (341.23m USD) to supply 50 electric locomotives, including 40 Prima T8 AZ8A heavy freight locomotives – which are being produced at Alstom's joint venture EKZ in Nur-Sultan, Kazakhstan –  and 10 Prima M4 AZ4A passenger locomotives. The latter were produced in Belfort, France and have already been delivered.
The Prima T8 is one of the most powerful electric locomotives in the world. This model is a 25t per axle two-section freight locomotive capable of towing up to 9,000t and running at 120km per hour, with installed continuous power of 8.8mw.
The Prima T8 AZ8A is designed to operate in temperatures ranging from -25°C to 50°C, requires minimum maintenance and provides high reliability levels and low lifecycle costs thanks to its modular design.