AKN has been offering its passengers free WiFi access at its own stops since 2015. Now the AKN is expanding its service with better passenger information.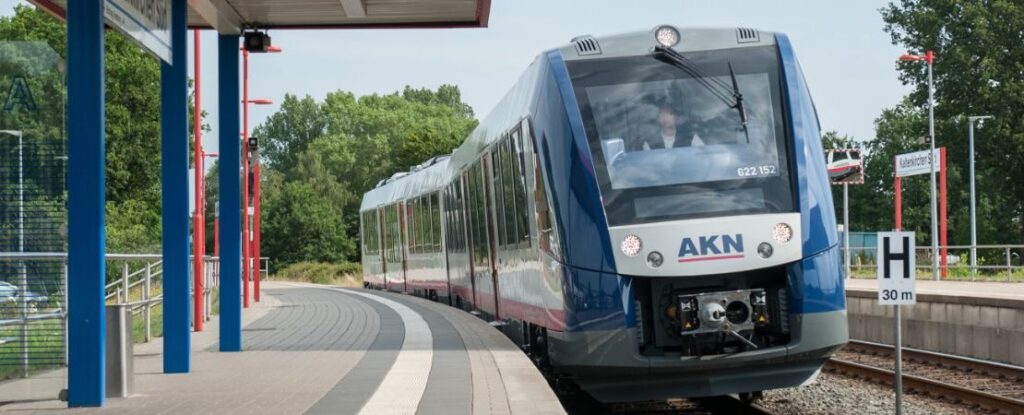 AKN travellers can now – without having to consume their own data volume – call up current information on the respective stop simply by scanning a QR code with their smartphone.
The QR codes are attached to the information pillars at the AKN stops. If passengers scan the code, a link opens on the station monitor at akn.de and shows the next scheduled departure times and arrivals directly for the respective stop.
The new QR code service also provides real-time data, including minutes of delays, train cancellations and other current operational events such as replacement services with buses or taxis.
The imported real-time data come directly from the ITCS DatNet, which is used by AKN as an operations control system. Due to the interoperability and open interfaces of the system, passenger information is not only limited to own operational events, but is also exchanged across companies in order to inform about connecting trips and delays of other providers.
With the new QR service, passengers are now informed directly from the data source on a practically specific basis and in real time.
This article was originally published by ETC Solutions.