Additional Euroduplex Océane Trains for Paris-Bordeaux Line
Alstom will supply 15 Euroduplex Océane train sets to SNCF Mobilités, for a total of more than €400 million. This is in addition to the previous order for 40 trains, now being delivered. The 15 train sets will be commissioned in 2019 and 2020 for the Paris-Bordeaux service. They will replace older train sets, some of which are more than 35 years old.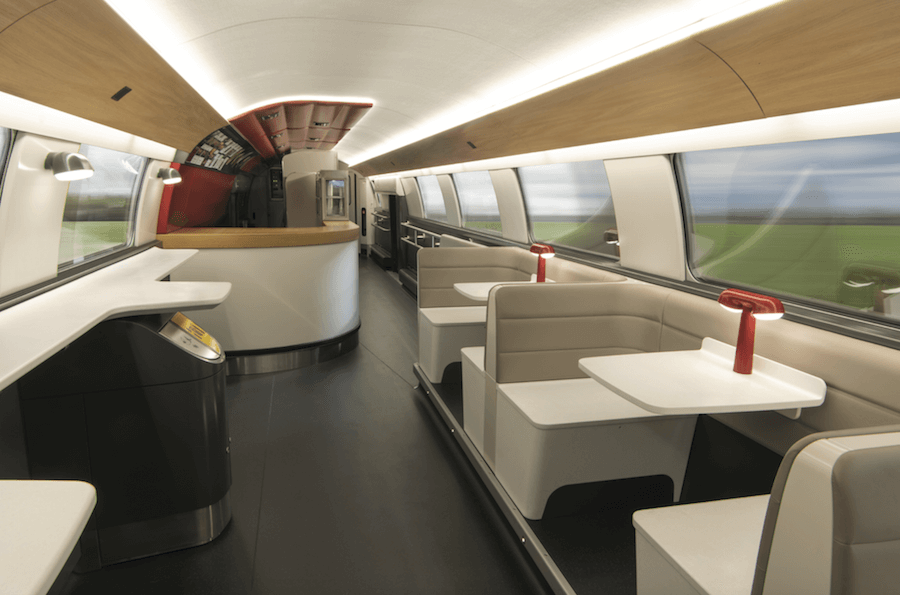 The order for 40 Euroduplex was signed with SNCF in September 2013. 12 trains have already been delivered to SNCF; the first 4 were commissioned on 11 December 2016 for the Paris-Bordeaux line.
Jean-Baptiste Eyméoud, CEO of Alstom France, said:
"This is very good news for our French sites, especially Belfort and La Rochelle, as well as for our component sites. This new train has many advantages for the railway operator, particularly its large capacity. Initial feedback, from passengers on this new train, is highly positive, in terms of both its comfort and its looks".
Euroduplex Océane Trains
The Euroduplex Océane are larger-capacity trains, with 556 seats, against 509 in previous generations. Alstom has made the passenger the focus of this equipment development, offering a new seating concept, which is more comfortable, more ergonomic and features a higher equipment level (power outlets, USB sockets, reading lamps, etc.). Alstom has also developed an innovative system, allowing first-class seats to rotate through 180°, so that passengers face the direction of travel. The distinguishing feature of the trains in this additional order is that they are pre-fitted for a new automatic speed control system generation, meeting the latest European standards (ERTMS). This train offers greater accessibility for PRMs, with increased passenger capacity, a device for help with door-locating, together with upgraded door-handles and (touch-sensitive) WC signs. The train is also pre-equipped so that the operator can offer on-board internet access.
Euroduplex is part of Alstom's Avelia high-speed train range. Eight of Alstom's twelve sites in France are involved in its design and manufacturing: La Rochelle for design and assembly, Belfort for the power cars, Ornans for the engines, Le Creusot for the bogies, Tarbes for the traction drives, Villeurbanne for the on-board computer systems, Petit-Quevilly for the traction transformers and Saint-Ouen for the design.
Original article © Alstom
FOR ALL THE LATEST INFORMATION, NEWS, IMAGES, VIDEOS AND ARTICLES ON ALL ASPECTS OF ROLLING STOCK, PLEASE CLICK HERE.