Search Underway for Company to Build HS2 Trains
The hunt for a company to design, build and maintain a fleet of state-of-the-art high speed trains for Britain's HS2 network was launched today (20 January 2017) by Transport Secretary Chris Grayling. Providing a world class passenger experience is at the heart of the requirements for companies interested in bidding for the £2.75 billion contract.
Up to 60 high specification trains to transport passengers at around 225mph on Britain's new high speed rail service are needed. Hundreds of jobs will be created by the government's investment, boosting Britain's skills and expertise in this sector.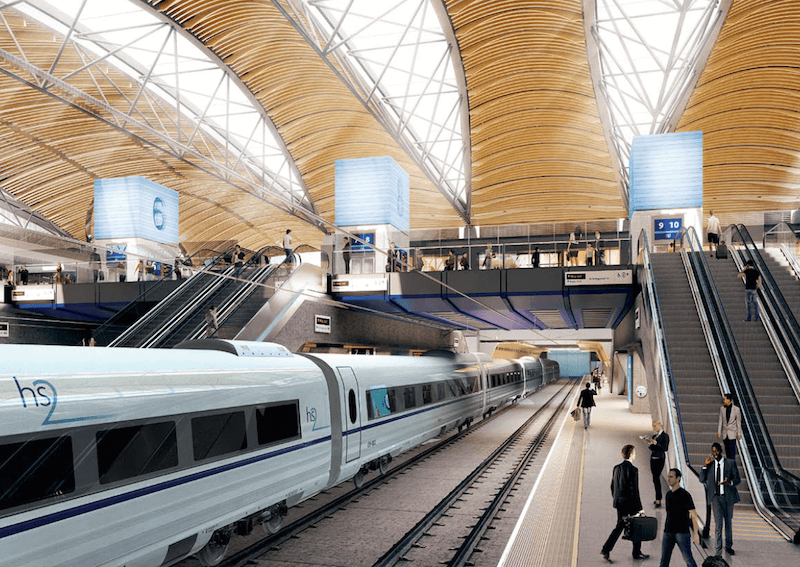 Transport Secretary Chris Grayling said:
Launching the hunt for a manufacturer of these trains is a major step towards Britain getting a new railway which will carry over 300,000 people a day, improve connections between our great cities, generate jobs, and helping us build an economy that works for all.

Hundreds of jobs will be created in building and maintaining these trains, representing a great opportunity for British based businesses and suppliers.

In total 25,000 jobs and 2,000 apprenticeships will be created during HS2 construction and we have held discussions with UK suppliers to make sure they are in the best possible position to win contracts.
Chris Rayner, HS2 Ltd Managing Director – Railway Operations, said:
We are looking for a supplier who is capable of delivering and maintaining some of the world's most advanced rolling stock, with designs putting the passenger at their heart to ensure seamless, accessible, fast and reliable journeys.

Starting from 2026, our trains will be used by tens of thousands of people every day, bringing the benefits of high speed rail not only to the core network, but also onward to places like Manchester, Glasgow, Liverpool, Preston and Wigan.
Planning to Construction
With Royal Assent for the Phase One hybrid Bill expected shortly and building work due to start on the Birmingham to London section of HS2 in the spring, 2017 will see HS2 – Europe's largest infrastructure project – move from planning to construction.
The contract will be awarded in 2019 with the winning bidders going on to deliver a brand new fleet of up to 60 trains which will provide services capable of seating more than 1,000 passengers.
HS2 Trains
The new trains will be required to meet HS2's design and performance needs and the highest standards internationally for passenger experience, noise reduction, and environmental sustainability, while maximising skills, employment and growth opportunities.
The successful bidder will also maintain the fleet from the dedicated rolling stock depot planned for Washwood Heath in Birmingham. The site will also be home to the HS2 Network Control Centre which will together create hundreds of skilled jobs.
Future contracts will add to this fleet, to provide trains for the second phase of the project, in 2033.
Today sees the publication of the Periodic Indicative Notice (PIN), pre-advising the formal start of the process in spring this year. There will be an industry event on 27 March where interested companies can find out more about the bidding requirements and process. This will be followed by the launch of the pre-qualification questionnaire (PQQ) pack which will provide further details of the specifications for the trains.
Bidders will be shortlisted following the PQQ, and the formal invitations to tender issued in 2018. The contract award will be announced at the end of 2019.
For the original press release, please visit the Department for Transport.