Five New Coradia Lint Regional Trains for Germany
Alstom has received an order worth over €20 million from the Bentheimer Eisenbahn AG for the supply of five Coradia Lint diesel multiple units. Starting December 2018, the new trains will operate at hourly intervals on the 28-km Bad Bentheim – Nordhorn – Neuenhaus route in Lower Saxony (Germany), after a 44 year interruption of service. The modern trainsets will be built in Alstom's plant in Salzgitter.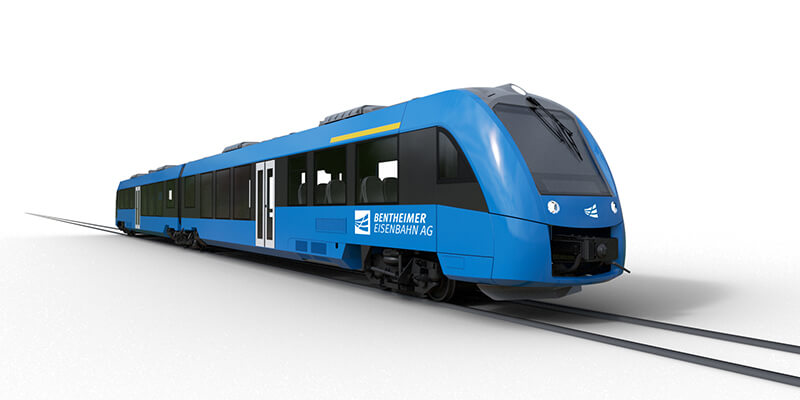 The 42-metre trainsets for the Bentheimer Eisenbahn AG are equipped with 118 seats and can accommodate around 136 people standing. In peak times the trainsets can be operated in double units for double capacity.
Jochen Slabon, Sales Director for Alstom in Germany and Austria, said:
We are pleased to take part in this extremely important project for the Grafschaft Bentheim. Our well-proven and state-of-the art trainsets from Lower Saxony will be an enrichment for both passengers and regional public transport
Coradia Lint Regional Trains
During the development and design of the trains, Alstom placed special attention on passenger friendliness: the fully air-conditioned trainsets are equipped with ticket machines, a toilet suitable for wheelchair users, baby changing facilities, generous parking space for prams and carrying loads as well as supports for bicycles. Moreover, the trains provide video monitoring throughout the whole train, WiFi and charging facilities for mobile devices. 21.5 inch monitors ensure passengers are informed in real time about the course of the route, travel times and connections.
In Salzgitter, the worldwide largest manufacturing site within the Alstom Group, diesel and electric multiple units are built for the national market and for export, mainly to Scandinavia. With a market share of 70 percent for modern diesel trains over the last ten years, Alstom is by far the market leader in Germany. Alstom has over 2,500 employees in Salzgitter.
Since 2000, Alstom's Coradia Lint trains are operated on more than 30 networks throughout Germany, Europe and Canada. Being constantly upgraded, the trains offer high standards in safety, noise level and carbon emissions and are characterised by their high availability.
Please click here for the original article © Alstom