Installation space for electrical equipment is always at a premium in modern railway vehicles.
The new DIN rail DC/DC converter from intreXis impresses with its extremely slim design with a width of only 28 mm. This is particularly helpful when you have to set up complex systems in packed control cabinets. In addition, the extremely lightweight unit design of 230 g minimises the load on the TS-35 top-hat rail.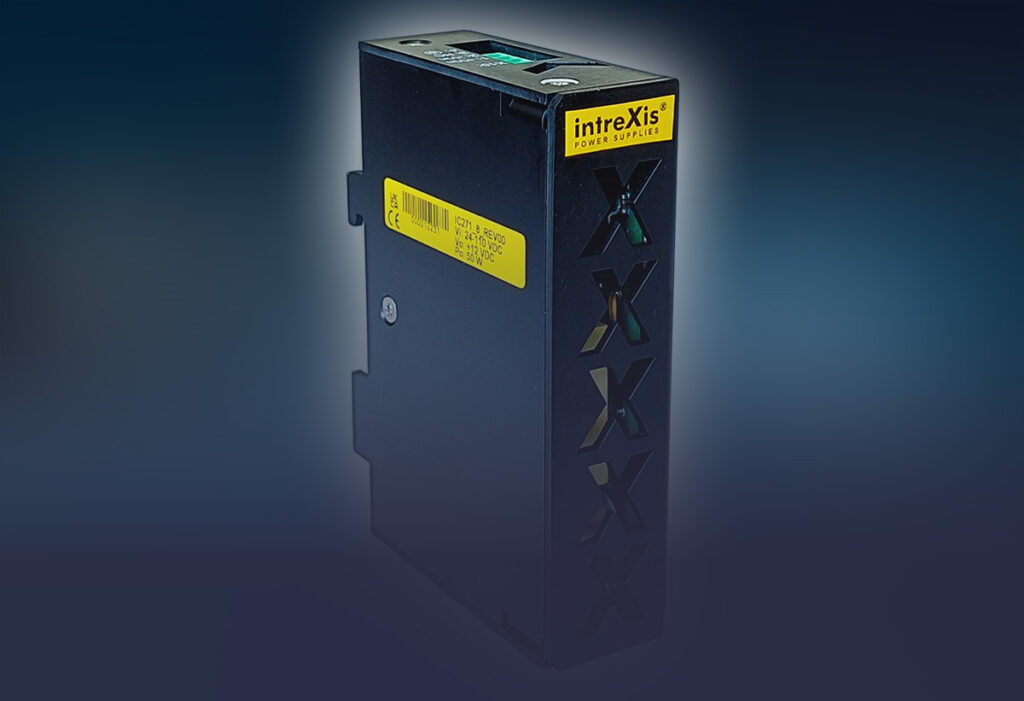 The DIN rail mounting, specially developed by intreXis, is robust and reliable and easily meets the requirements for shock and vibration EN61373:2010 in railway applications according to EN50155:2021.
The new 50 W DIN rail DC/DC converter follows the consistent design of the successful intreXis 50 W device series and offers you the familiar advantages, such as an ultra-wide input voltage range of 14.4 to 154 VDC, high efficiency of 91.9% at 110 Vin and 50 W, and no derating over the entire extended temperature range of –50°C to 85°C.
This article was originally published by intreXis AG.