Liverpool City Region's new fleet of publicly-owned trains could enter service as soon as 23 January.
The new trains support the Liverpool Mayor's goal to develop a London-style integrated transport system in the city and a 'Merseyrail for all' to serve communities across the region.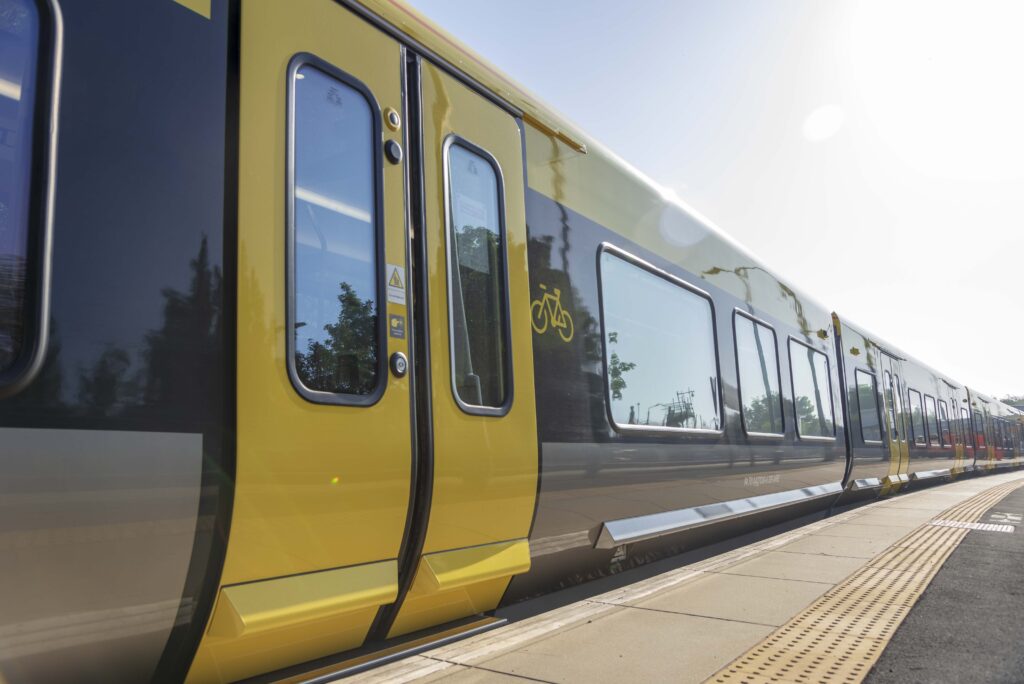 A phased rollout of the new trains will begin with the Kirkby line, followed by the Ormskirk line.
Later in the year, the trains will then be introduced across both the Northern and Wirral lines.
"Our passengers have all been waiting patiently and the time has finally arrived.
"This is a massive moment not just for our region, but for the entire country, as we prepare to launch the UK's first publicly owned trains in decades into service, putting the 'public' back into public transport."
The Stadler-built trains are replacing a fleet that has in operation for over 40 years.
They are three times more powerful than their predecessors, allowing them to stop and start more quickly. Not only does this improve reliability and resilience, but also reduces journey times by up to 10%.  
The trains are also more sustainable, as regenerative braking delivers energy back into the electrical supply network, and their lightweight design improves energy efficiency by a quarter.
In addition, on-board battery technology could allow the new trains to reach parts of the region not currently served by Merseyrail services, as well as operating as far afield as Wrexham and Warrington.
Co-designed in consultation with locals, the new trains feature USB charging points, Wi-Fi, air conditioning, digital passenger information screens, CCTV and improved legroom and larger seats.
They will also be the first in the country to provide level boarding for everyone at all doorways and on all platforms thanks to sliding step technology that meets the platform edge.
"We've invested half a billion pounds in our new fleet, which is packed with great new features.
"Designed in consultation with local people, they're some of the most accessible and sophisticated in the entire country. But more than that, they're a big part of my vision to build a network that's faster, cheaper, cleaner, and more reliable, and a region where no one is left behind.
"This is just the beginning of a local transport revolution."