Webinar: Cost Reduction in Production with Automated and Energy-Efficient Cleaning Processes
How to plan cleaning systems correctly – with modern automation solutions and energy-efficient measurements.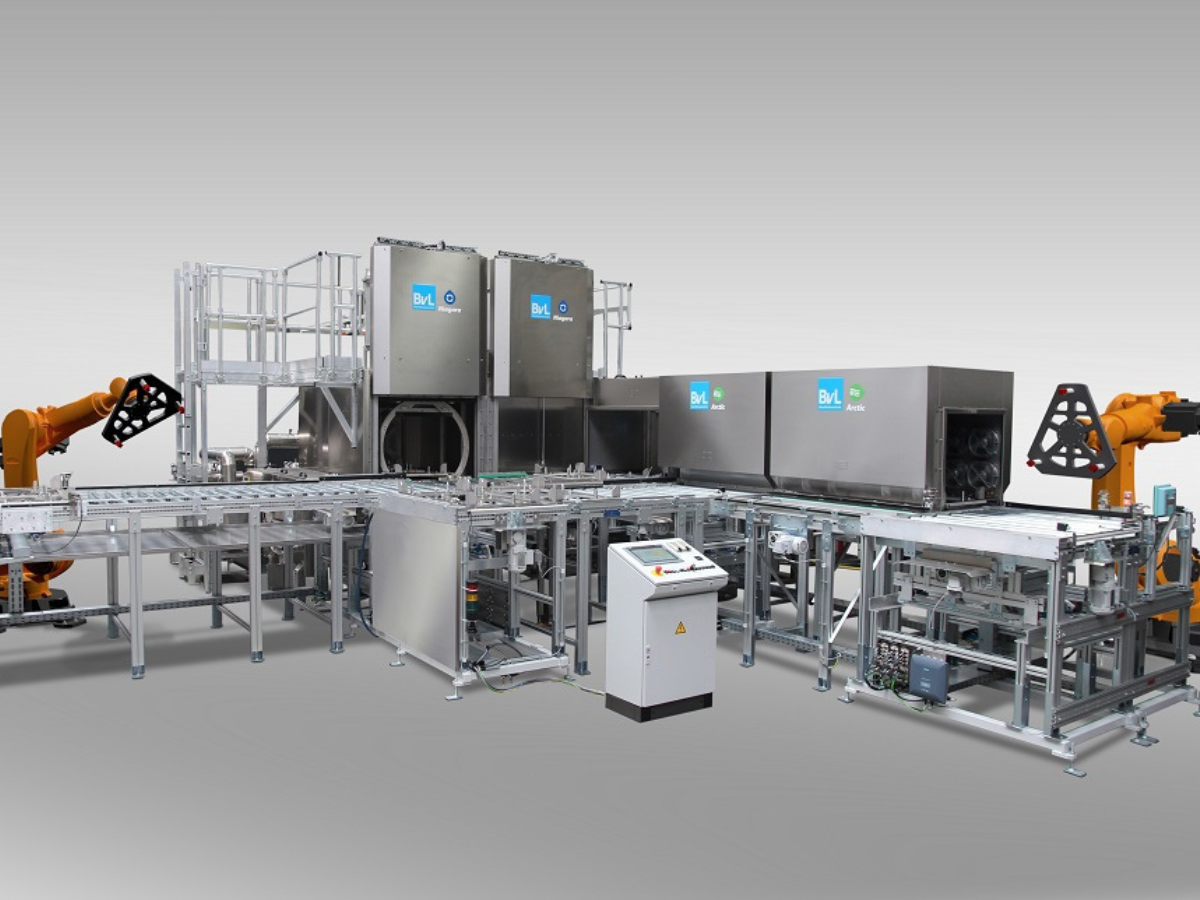 In the webinar on February 21 and 22, 2023, participants will receive important tips for a safe, economical and energy-efficient cleaning process.
Planners and purchasers of cleaning systems are often faced with the challenge of integrating the washing system intelligently into their own production process. In other words, the automation solution for the cleaning system must be individually matched to the production-internal conveyor technology.
This is because state-of-the-art automated transport systems and automation solutions can not only significantly reduce costs in the cleaning processes. A high level of process reliability is also achieved through safe component guidance. In addition, an intelligent control system ensures efficient material flow and makes a significant contribution to stabilizing or even increasing throughput and product quality in the long term.
Saving energy is also becoming increasingly important in these times. A modern cleaning system can save energy if important equipment is taken into account.
The webinar organizer BvL Oberflächentechnik GmbH (Germany) provides important impulses on this topic and presents concrete application cases from practice.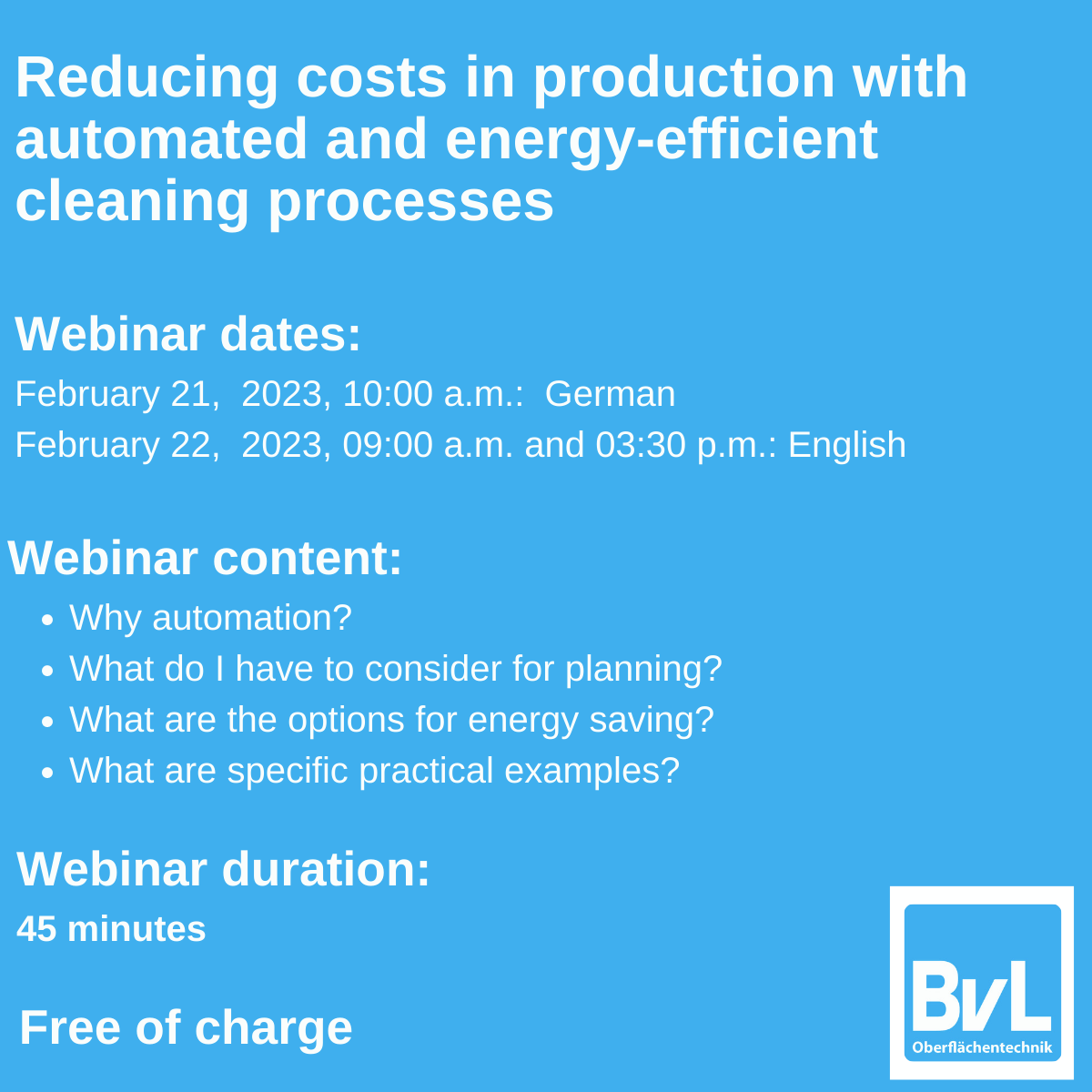 For more than 30 years, the company has been producing intelligent cleaning systems with maximum efficiency, covering the entire range of aqueous-based industrial parts cleaning. The various BvL plant types are designed to meet the different requirements for purity and cleanliness, process economy, energy efficiency and environmental friendliness at all times.
Registration possibility here.
This article was originally published by BvL Oberflächentechnik GmbH.