Govia Thameslink Railway (GTR) has completed the modernisation of Southern Railway's 75 Class 377/4 Electrostar trains.
The upgraded features include passenger conveniences such as information screens and at-seat charging points, as well as engineering factors that will streamline maintenance and improve reliability. In addition, energy-saving LED lighting and passenger-counting systems have been installed.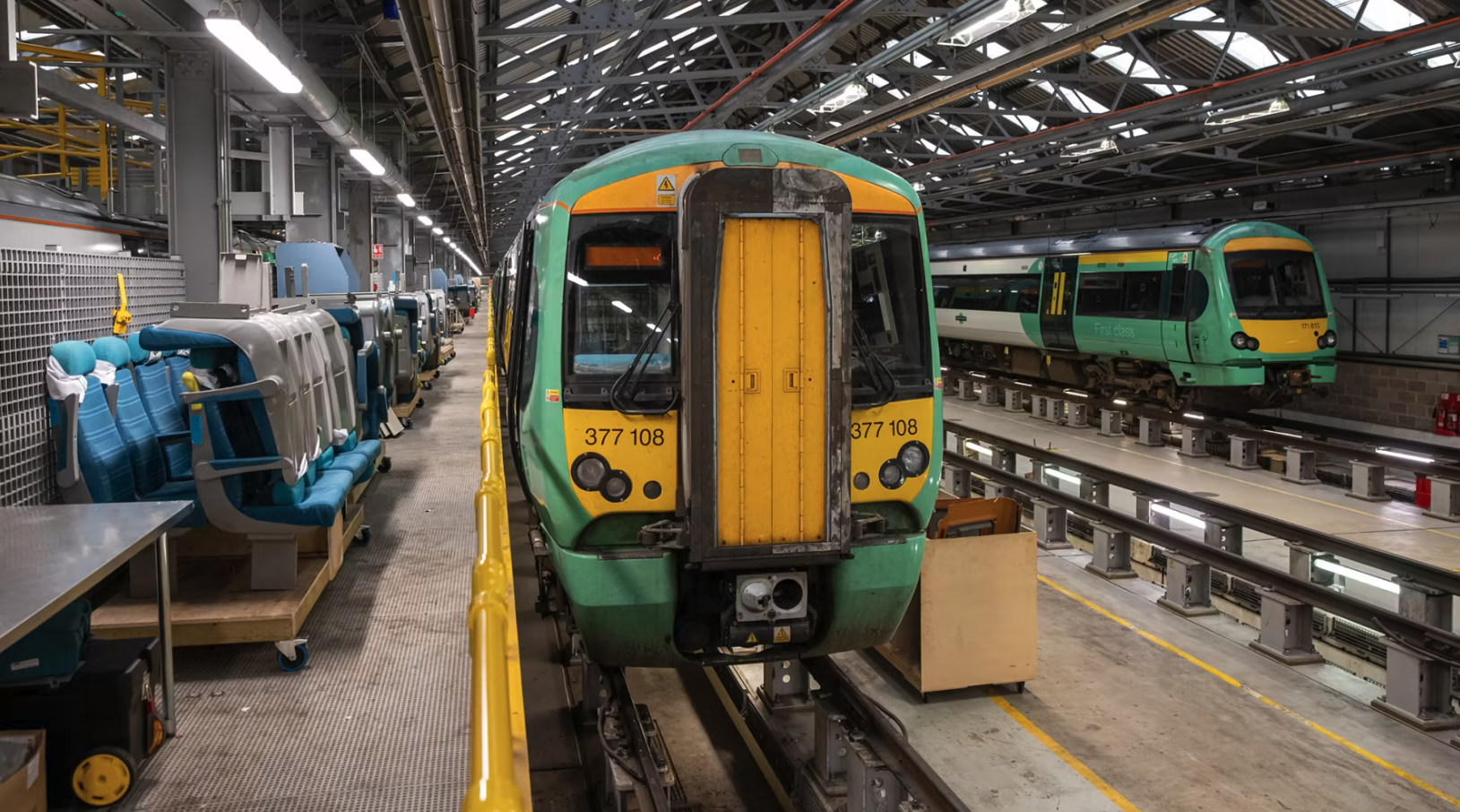 These 75 trains were modernised as part of a five-year, 55 million GBP programme funded by Porterbrook, who owns the trains. This investment could rise to 100 million GBP with further upgrades.
GTR's engineering team is completing the upgrade programme at its Selhurst depot in South London, using processes designed by Alstom. With work on the 377/4 trains now complete, the engineers have begun the same package of improvements for 62 377/1 trains, which also operate on Southern's routes.
The upgrade programme will eventually include all 214 of Southern's 377s as well as 56 Class 387s, which run on Great Northern and Gatwick Express routes.
"These Electrostars are great trains. Taking on board our passengers' feedback, this comprehensive upgrade will provide an even better on-board experience and more reliability.
"With collaboration from Alstom and Porterbrook, our team at Selhurst Depot has developed and streamlined a process of stripping out a train's seats, interior panels and old wiring, installing all the new features, refitting seats and panels, testing and returning to service, at a rate of just one week per train. Well over a quarter of the fleet has now been through the programme, and more and more passengers will notice the benefits over the coming years."
Alongside enhancing the passenger experience, by bringing each train up to modern standards, GTR's engineers are able to streamline routine maintenance and repairs. This will keep each Electrostar in service for longer, thus reducing delays and cancellations.
To further improve reliability, a new on-train data recorder has been installed to predict and diagnose faults. New forward-facing CCTV cameras will also film the approaching track to help analyse incidents that delay the service.
"Porterbrook's investment programme to upgrade the Electrostar fleet, operated by GTR, highlights our commitment to providing an improved passenger experience with better information displays, more access to plug sockets and efficient LED lighting. The installation of Automated Passenger Counting now provides insight into real time demand on service.
"From an infrastructure perspective, Forward-Facing CCTV and enhanced GPS feeds enable remote monitoring of track conditions. This can help deliver improved network performance and reliability by reducing the need for dedicated track inspection vehicles and allows rail staff to assess conditions flexibly."