Siemens Mobility to Design and Manufacture Next-Generation Trains for London Underground
Siemens Mobility has signed a contract with London Underground Ltd to design and manufacture 94 new trains. These new Inspiro London trains will replace the fleet that entered service on the Piccadilly line in the 1970s. London Underground Ltd first announced its intention to award the contract to Siemens in June 2018.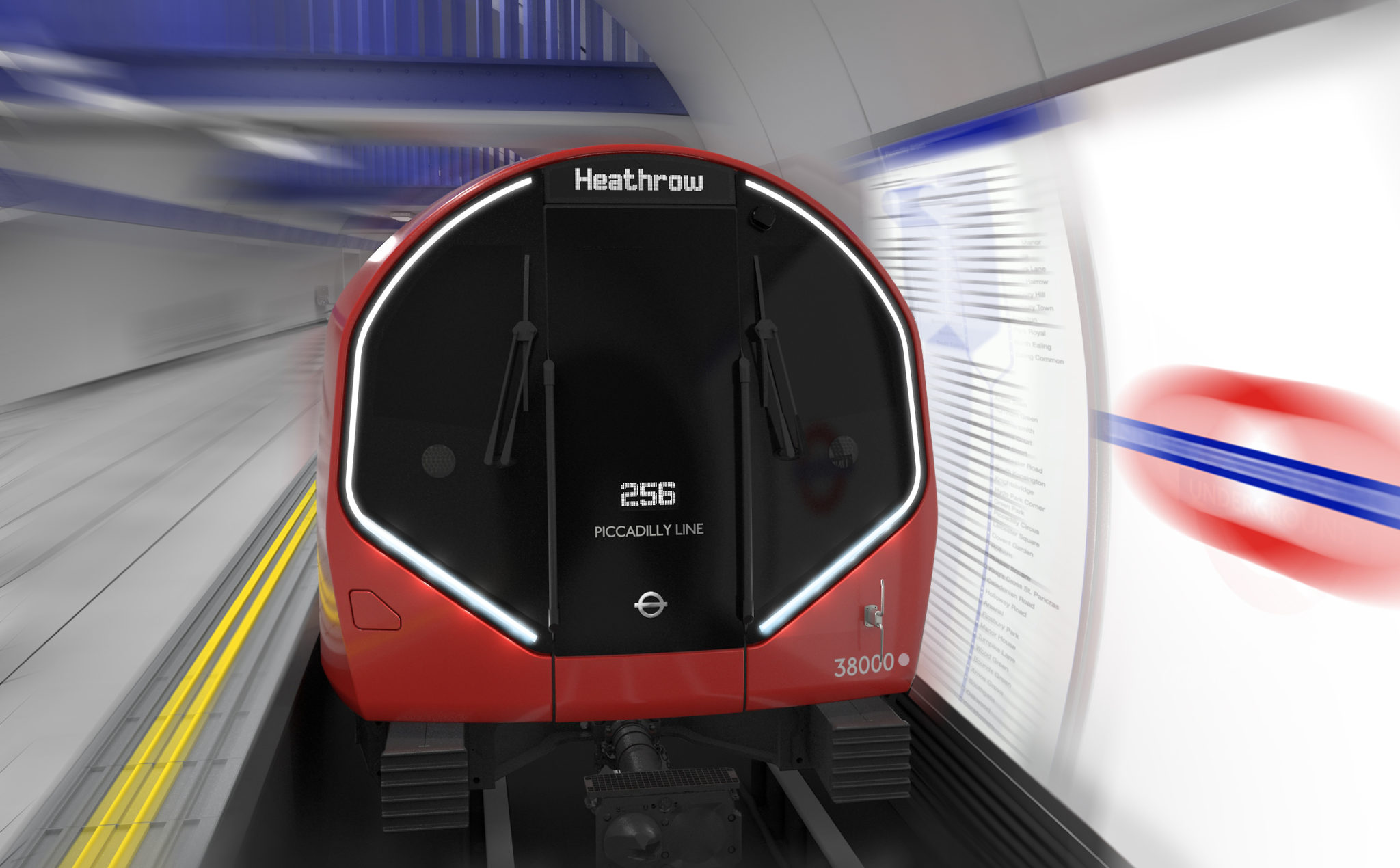 The existing ageing fleet has become unreliable and expensive to maintain. That's why London Underground asked Siemens to deliver a new generation of rolling stock. They will begin testing on the Piccadilly line in 2023. The first trains will then enter service in 2024. The trains will have a higher capacity. In addition they will permit increased frequencies by the end of 2026: instead of 24 trains per hour there will be 27. That means there will be a train every 135 seconds at peak times. This will help accommodate London's growing population.
Inspiro London Features
The next-generation London Underground trains will have wider doors and longer carriages. They will also be fully air-conditioned. The passenger information systems on board the trains will be designed to help passengers plan onward journeys effectively. The carriages will further improve accessibility and customer experience.
Siemens–London Underground Contract
The contract for the 94 trains covers spares and whole-life technical support. It has been signed with Siemens Mobility on the understanding that the company will manufacture the rolling stock for all of the city's Deep Tube lines: the Piccadilly line, the Bakerloo line, the Central line and the Waterloo & City line. Using a single design for all these lines will allow Transport for London, the parent company of London Underground Ltd, to optimise its costs. Siemens will also supply its Railigent asset management suite.
The total value of the contract is approximately 1.5 billion GBP.
William Wilson, Managing Director Rolling Stock at Siemens Mobility Ltd, said:
"These state-of-the-art trains, which are track-friendly and future-proofed for a long time, will transform the travel experience for the 700,000 daily Piccadilly line passengers.

"We've thought about travellers at every stage of the process and as a result the trains feature walk-through carriages with wider doors, improved access to make them easier to get on and off, and feature full air-conditioning – a real challenge for hot tunnels."
Nigel Holness, Managing Director of London Underground Ltd, said:
"The introduction of new trains on the Piccadilly line will significantly improve the journeys of millions of our customers, providing more frequent and more reliable trains for decades to come. This order will mean the replacement of the 1970s Piccadilly line fleet, with delivery of the new trains in 2023, and will help address crowding on the line as London's population continues to rise."
Siemens Facility in Google, East Yorkshire
Thanks to this contract Siemens is able to invest several million pounds in a manufacturing facility in East Yorkshire. It will create up to 700 jobs on site. The factory would support a further 1,700 indirect jobs according to Siemens estimates.
London Mayor's Public Transport Strategy
The mayor has put in place a strategy to reduce car journeys. The target is for public and active transport to make up 80 percent of journeys by 2041. This investment will help achieve that aim.