UWC has signed an agreement with Gazpromtrans for 120 tank cars for the transportation of molten sulphur.
United Wagon Company and Gazpromtrans, a subsidiary of Gazprom, signed an agreement for 120 tank cars at the International Transport and Logistics Forum PRO//Motion.1520 in Sochi, Russia. This agreement follows an earlier contract (August 2019) for the supply of 60 tank cars. The total value of the tank car contracts for 180 units is 1.8 billion rubles (30 million euros | 30 million USD). Gazpromtrans says it wants to use these tank cars to transport molten sulphur.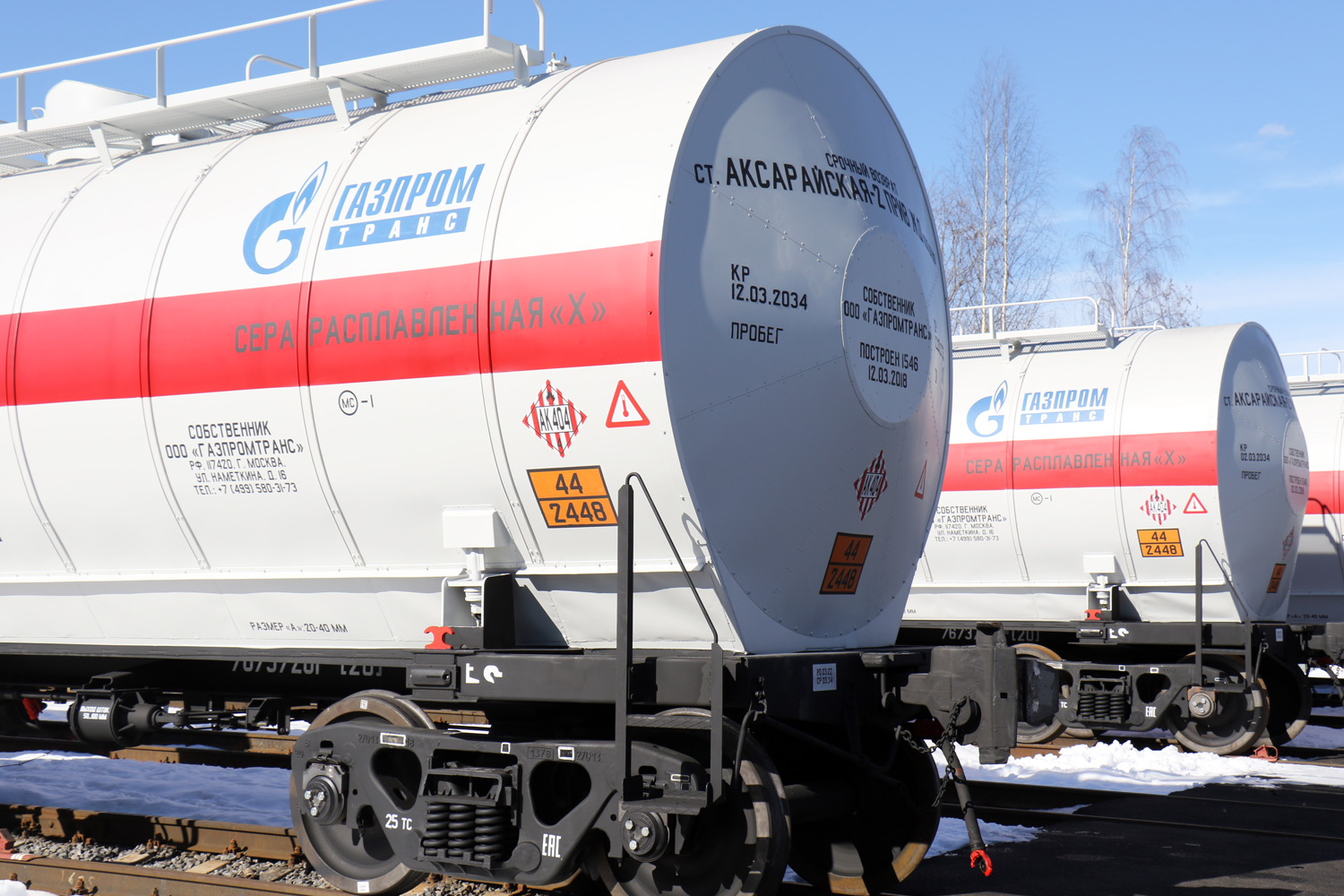 After the outcome of Gazprom's open competitive procedures, the two companies decided to sign both contracts. According to the contracts, UWC will deliver the rolling stock in 2 separate batches of 60 and 120 units. All 180 tank cars will be delivered by the end of the first quarter of 2020. In its rolling stock fleet, Gazpromtrans already has 112 UWC tank cars.
The Tank Cars
The model 15-6913 tank car was designed in collaboration with major chemical holdings. This allowed UWC to incorporate peak performance features. For example, loading capacity increased to 72 tons whilst the tank volume rose to 44 m3. This new 15-6913 model carries 9 tons more cargo compared to equivalent models on 23.5t axle-load bogies. The 15-6913 tank car runs on 25t axle load bogies. In addition, these tank cars benefit from a greater overhaul milage. They can run for up to a million kilometres or for a period of eight years before requiring an overhaul. This model of tank car has a service life of 32 years per car.