Denver Commuter Line Celebrates 20 Million Passengers
United States – The University of Colorado A Line in Denver celebrates a milestone. The commuter rail line has reached a ridership of 20 million passengers since it opened on 22 April 2016. Since that time the trains serving this line have travelled more than eight million miles. Services run from Union Station in the downtown Denver area to the city's international airport.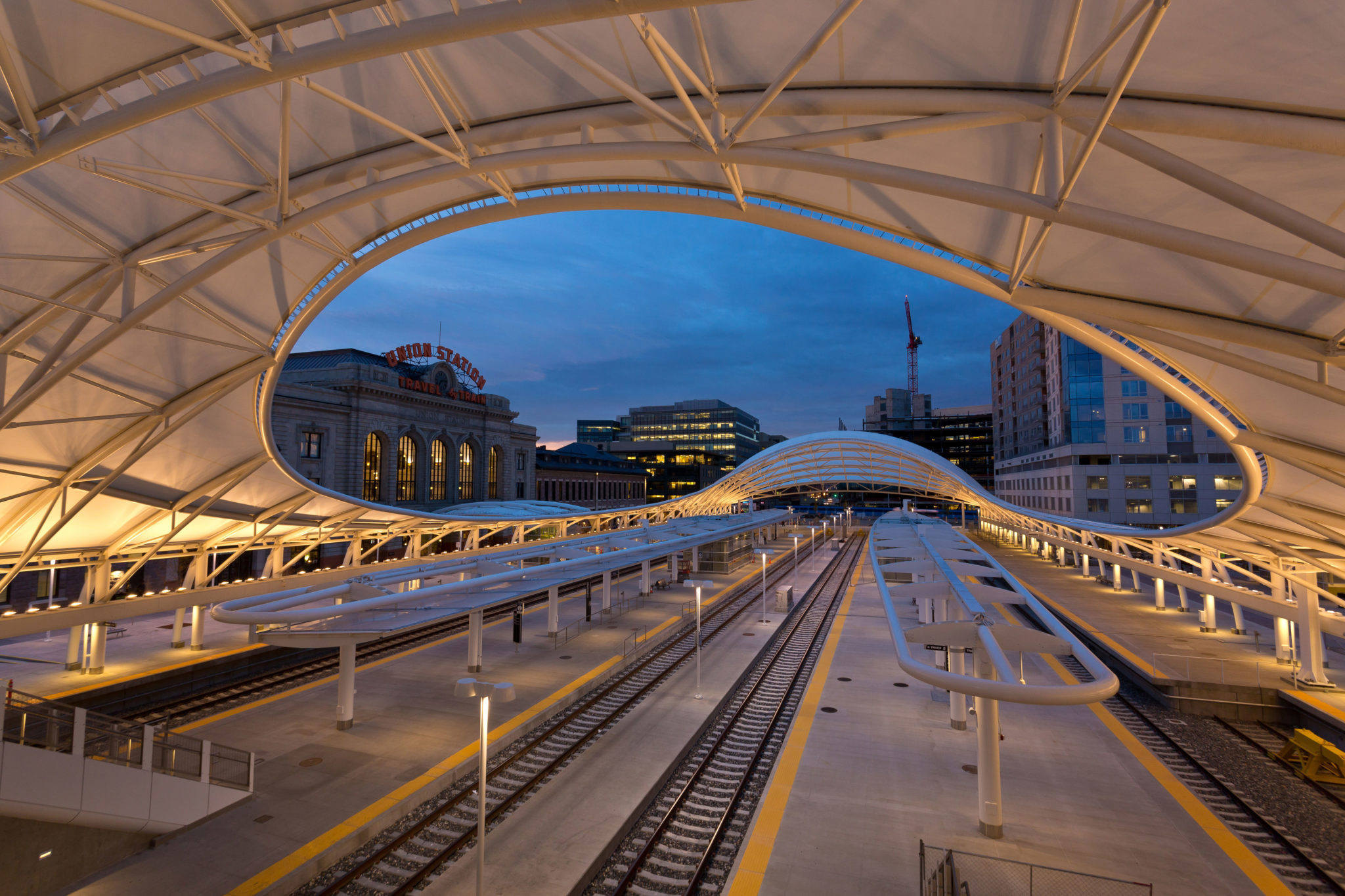 Ridership Appreciation Event
In response to this milestone, which exceeds expectations, the RTD, DTP and Northeast Transportation Connections will provide coffee and light refreshments at Central Park Station on Friday morning between 6am and 9am to show appreciation to all the commuters who have participated in this milestone.
The University of Colorado A Line
The University of Colorado A Line carries 20,6000 passengers every weekday on average. Ever since the line's opening ridership has gone up. As a result, RTD introduced four-car trains on the line in January. This move came an entire year ahead of schedule and meant the capacity on the line doubled. The line is 23 miles long and serves a total of eight station. The travel time from Union Station to Denver International Airport is 37 minutes.
Beyond this milestone the University of Colorado A Line can boast a couple of firsts. There are three commuter rail lines in Denver. Of these, the University of Colorado A Line is the first successful public-private partnership. It is also the first rail line that has positive train control technology put in place from the ground up – technology that the federal government now requires.
The Eagle P3 Commuter Rail Project
The Eagle P3 (public-private partnership) commuter rail project, of which the University of Colorado A Line is a component, has had a significant impact on the economy of greater Denver. The direct economic impact has been in excess of 2 billion USD (1.8 billion euros), for example via building and staffing. The indirect economic effect, meanwhile, is more than 8 billion USD (7.16 billion euros).
The University of Colorado A Line has a strong record of safety and reliability, as well as an on- time performance record this year to date of 92.4 percent.
Also read: