Dallas Light Rail Gets 60 Million Grant from FTA for Platform Extensions
United States: Dallas Area Rapid Transit (DART) will receive a grant of 60.76 million USD (53.67 million euros) from the US Department of Transportation's Federal Transit Administration (FTA). These funds will go towards lengthening the platforms of the Red and Blue Lines. This will allow DART to run three-car trains on both lines, thereby increasing capacity.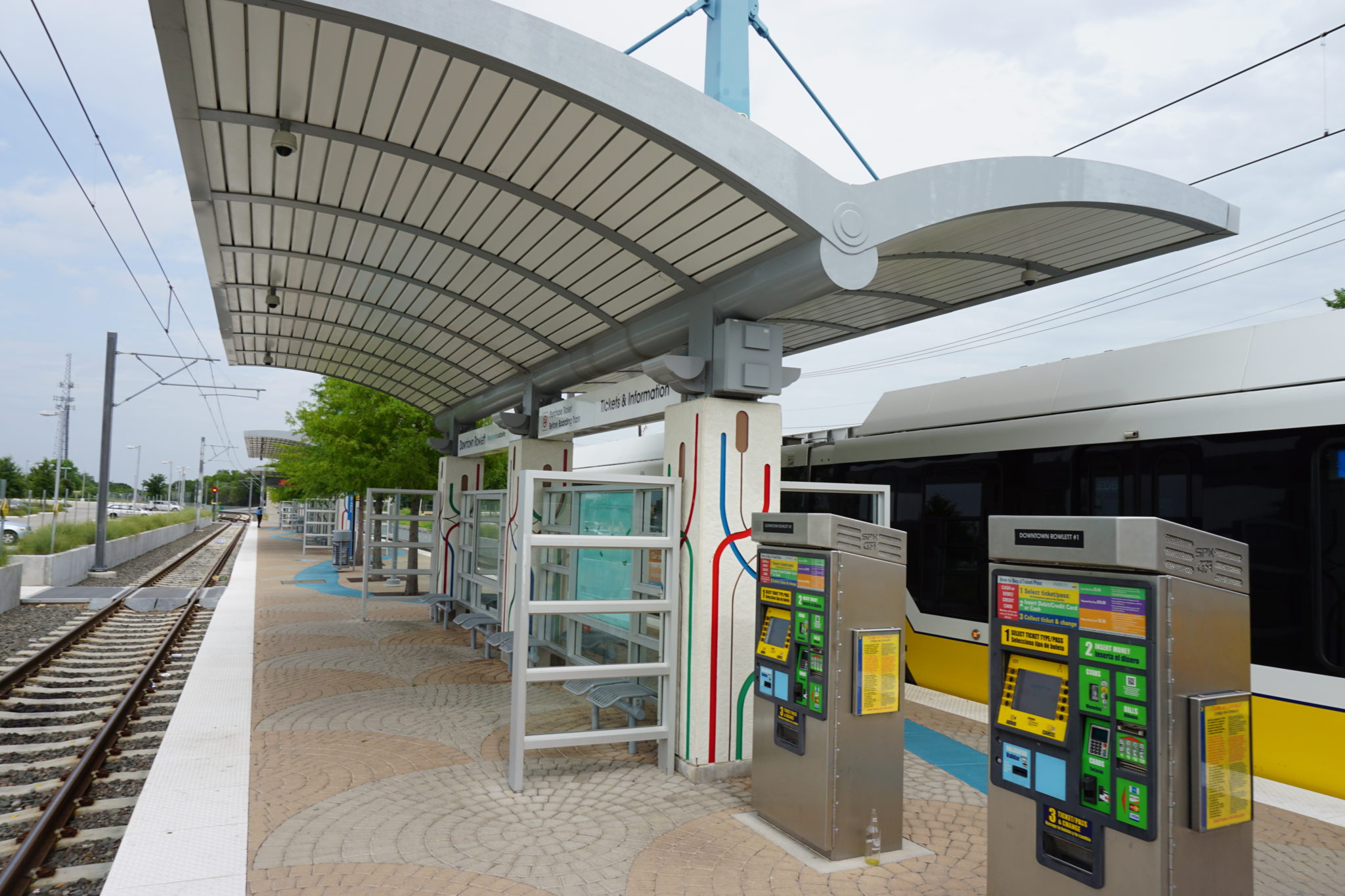 DART Funding for Platform Extensions
28 stations along the Red and Blue Lines are currently only long enough for tw0-car trains. The total cost of the extension works at these stations is 128.74 million USD (113.71 million euros). This means the FTA grant will cover 47.2 percent of the cost. A further 60 million USD will come from the Texas Department of Transportation Mobility Fund (46.6 percent), while the remaining 6 million USD will come from DART itself.
Capacity Increases
Platform extensions are only one way of increasing capacity on a line. More frequent services is another, and this option does not necessarily require further infrastructure investment. However, DART says more frequent services are not an option on its network because of track configurations. The extension works should be completed by 2022. According to DART estimates, the station platform extension works will allow for a 12 percent increase in capacity.
US Transportation Secretary Elaine L. Chao said:
"This Federal investment will improve mobility for thousands of people who travel throughout the Dallas Metropolitan area."
FTA Acting Administrator K. Jane Williams said:
"Commuters in Dallas can now look forward to longer trains and a better commute. We are proud to partner with the Texas Department of Transportation and DART to accommodate growing transit ridership and promote economic development as jobs and population in the Dallas area continue to increase."
The grant announcement took place at Downtown Dallas's Plano station. DART says "the station, surrounded by homes, restaurants, retail establishments and a revitalised downtown, is an example of value capture and public transit's ability to create economic benefits in communities".
The roughly 60 million USD in funding will come from the FTA's Capital Investment Grants (CIG) Program. It makes funding available to large-scale transport projects in the country.
Also read: