Turkey Orders Siemens Signalling Technology
Siemens will deliver cutting-edge signalling technology on a 380km mainline route from Samsun to Kalin in Turkey. Siemens signalling technology will equip the link from the route from the Black Sea to Central Anatolia. The modernisation of the existing signalling equipment will allow trains' maximum speeds to be raised from 70km/h to 120km/h. This will cut the journey time between the two points from nine hours to just five. The commissioning of the route will take place in 2017.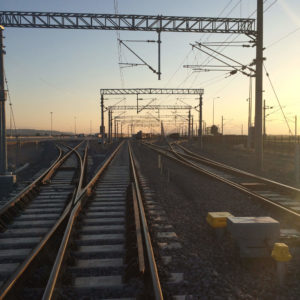 Siemens Signalling Technology
Siemens will fit its Trackguard Westrace electronic interlocking systems, point machines, level-crossing technology, communication technology, and the train control system ETCS (European Train Control System) Level 1 on the route, covering 31 stations. The contract also relates to equipping the Samsun operations control centre.
Siemens has already equipped Turkish routes with its signalling and operations control technology, on projects including Line 1 of the Istanbul Metro, which was extended by 25km and automated by Siemens. It opened in 2012. Siemens also supplied ETCS signalling technology for the route between Bandirma and Menemen.
It also supplied Siemens signalling technology and control systems for the Marmaray Tunnel which opened in 2013. The tunnel is key to one of the most ambitious traffic infrastructure projects in the world today. It runs beneath the Bosphorus, connecting European and Asian railway lines.
Approximately 150 million passengers every year travel on the Turkish rail network. Of the 10,000km network, less than 10% is double-tracked. Turkey is currently planning to improve the economic output on the rails to reinforce its transportation and logistics sectors. Projects like Marmaray, the enhancement of high-speed routes and the modernisation of stations, the Turkish Railway Company has real targets to meet in the near future.
Its five plan includes the extension of its conventional rail network from 8770km to 10,556km of track, and the high-speed network from 888km to 2496km of track, both by 2019. This will require the investment of approximately €20 billion for the construction of the network and the procurement of rail technology.