So the designers developed a light strip that is inserted in the door element. This lights up towards the platform and signals the door status to waiting passengers. Red means that boarding is not possible. Green indicates that the door is released.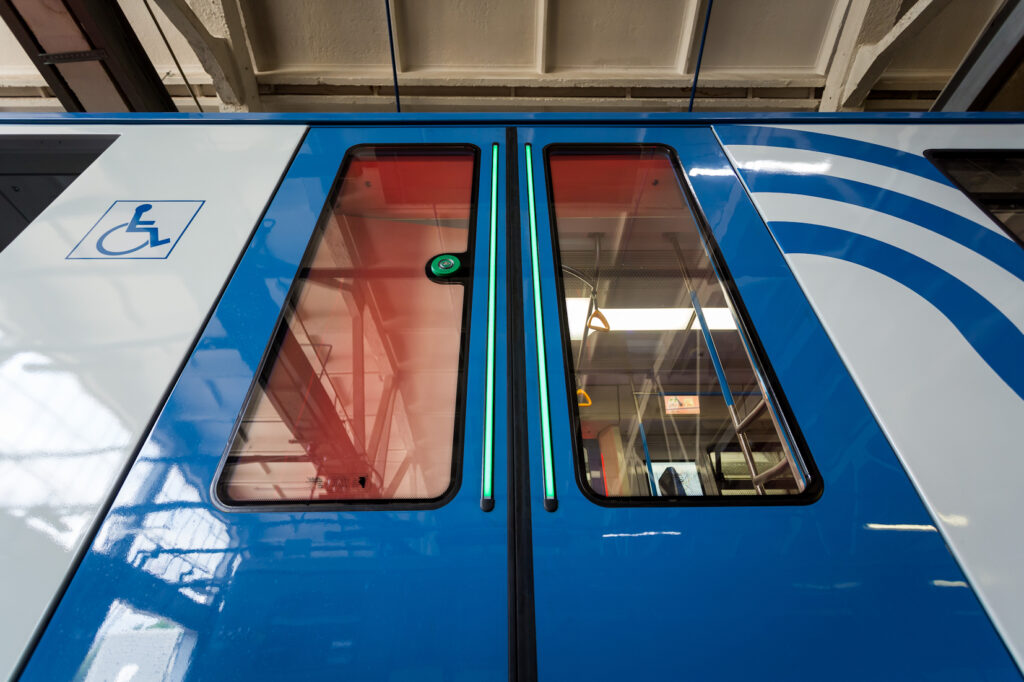 © TMH
TSL-ESCHA pioneered the LED light strips in the movable door element. In the meantime, there are different variants of the LS series, which are oriented to the different installation situations of the various vehicle door manufacturers. All over the world, for example in Seattle (USA), Helsinki (Finland) or Brussels (Belgium), the light strips now ensure greater safety in the door area of trains.
Special Market Due to Special Climatic Conditions
The Moscow Metro's rail network, which is more than 425 kilometers long, also runs partially above ground. On the corresponding lines, additional double-sided PK28 push buttons are used in the vehicles. In cold winter months, the doors are opened by pressing a button only at the required stops. In the underground Metro stations, the doors open automatically.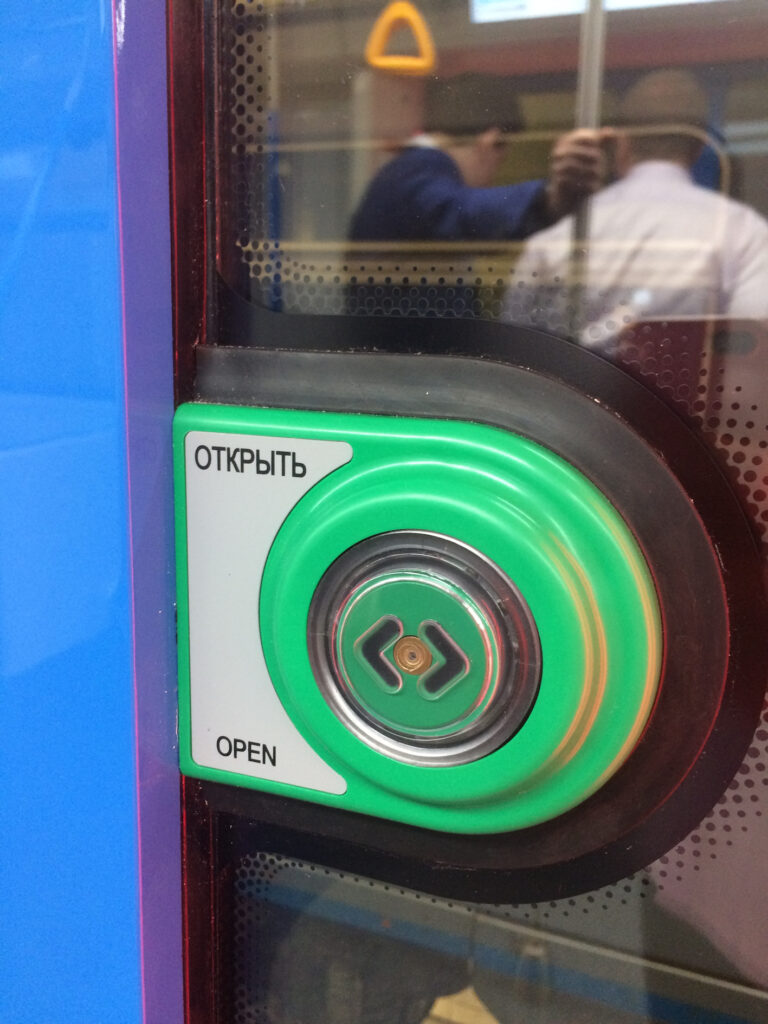 © TMH
Incidentally, it all began at TSL-ESCHA with the first PK push button in the mid-1980s. In the meantime, the Presskey push button is available in many different versions (colors, designs, functions). The special highlight: a one-piece switch housing. This has the great advantage that the switch chamber of the push button is hermetically sealed. Since there are self-cleaning contacts and no moving parts, the PK is wear- and maintenance-free. No freezing in cold, damp air, no crunching due to dust turbulence. These features are the basis for high durability and support customers in trouble-free operation, keeping their costs low.