Rail Vision Demos AI-Based Obstacle Detection Technology for a Class 1 North American Railroad Operator
Collaborating with strategic partners, Rail Vision demonstrated field applicability of integrated technologies for autonomous switching yard operations.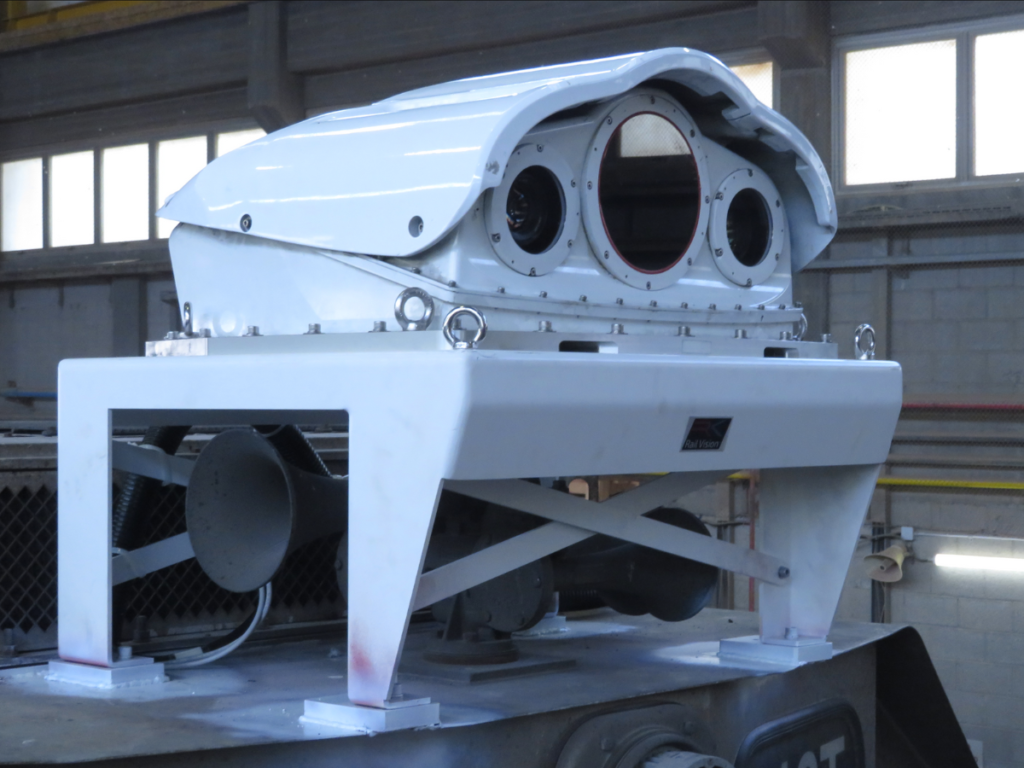 Rail Vision Ltd. (the "Company") (Nasdaq: RVSN), a technology company that is seeking to revolutionize railway safety and the data-related market, today announced the successful demonstration of the field applicability of its innovative Switch Yard System for a Class 1 North American railroad.
"Our AI-based obstacle detection technology is a key enabling technology for the future of autonomous train operations. The integration of our Switch Yard System with driverless locomotive technology creates opportunities for a broader application of autonomous switching operations that could ultimately increase capacity and throughput for railroad operators."
The demonstration showcased Rail Vision's technology on an SD40 locomotive equipped with autonomous driving technology and an advanced electronic air brake system. In wet and foggy weather, Rail Vision's obstacle detection system enabled the locomotive to efficiently navigate numerous challenging obstacles during both conventional and autonomous operations, identifying and providing the distance to people, cars, and rail equipment, as well as determining the alignment of switch points. The demonstration achieved GoA4 status. GoA4, which requires no on-train staff, is the highest level of automated train operations.
Rail Vision's Switch Yard System uses electro-optic sensors (including thermal and day camera) combined with AI and machine learning Advance Driver Assistance System (ADAS) solutions to overcome limited vision issues, expanding the range of sight, and decreasing downtime, while increasing punctuality, efficiency, and safety. Rail Vision's solutions address critical issues within the industry with its cutting-edge AI-based Obstacle Detection System (ODS), enabling rail operators to navigate obstacles and accidents, high operational costs, lack of personnel, capacity, and maintenance issues, heavy traffic on the tracks, extensive driving distances, and harsh weather conditions easily and swiftly.
"We anticipate completing a more in-depth follow-on demonstration before launching an official proof-of-concept pilot program for this Class 1 railroad. Rail Vision is positioned for a breakout year in 2023 as our technology continues to gain traction with major customers globally."
This article was originally published by Rail Vision Ltd.