Transmashholding (TMH) has delivered five 3ES5K AC mainline electric freight locomotives to Uzbekistan Railways.
The two parties signed the contract in May 2020 and the locomotives were shipped out of the TMH plant in Novocherkassk.
These locomotives are equipped with bi-axis traction control. The traction motors can be powered independently, which is useful when operating in challenging terrain such as Uzbekistan. It also allows the locomotives to haul heavier trains and it improves their overall efficiency.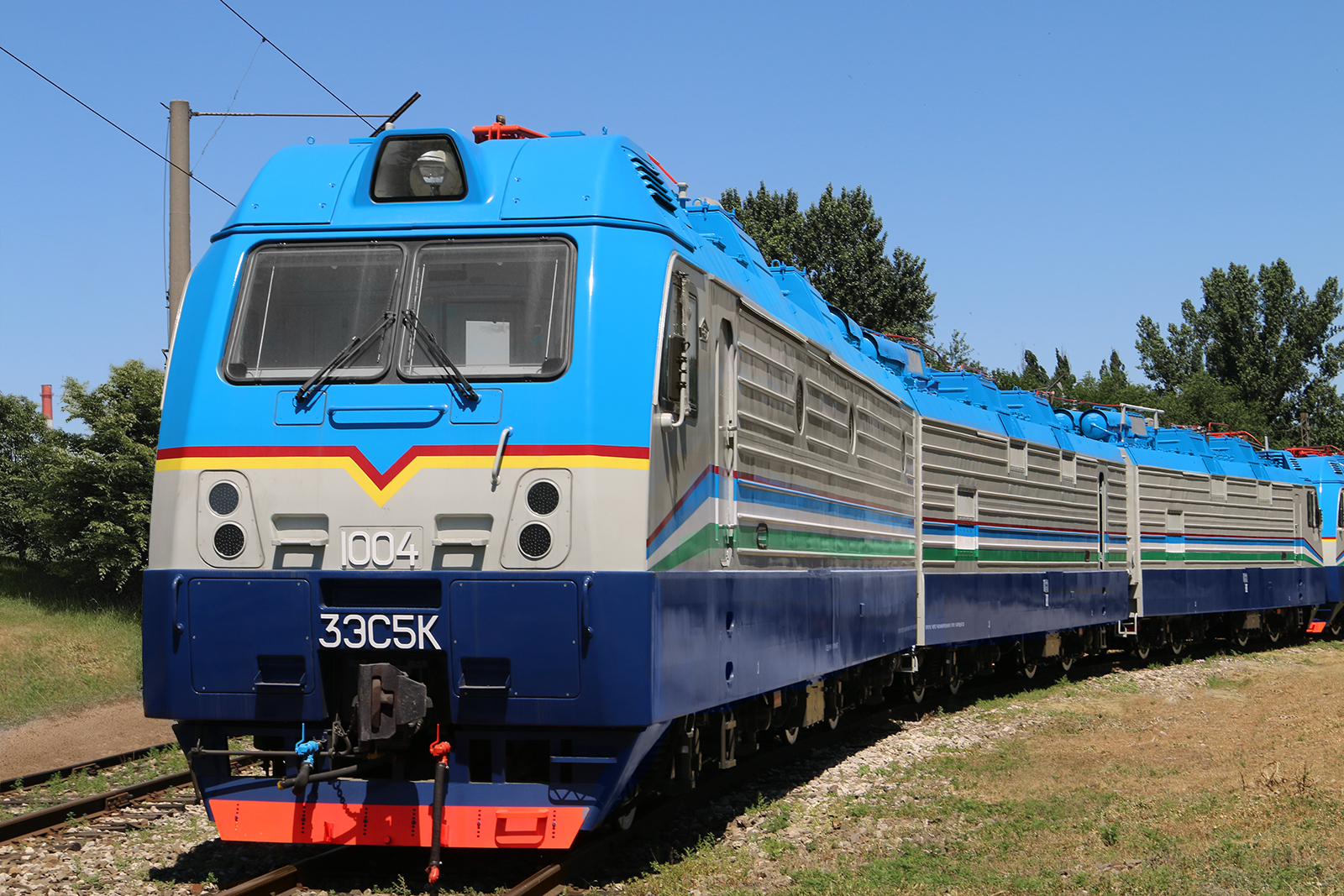 Uzbekistan Railways already bought two locomotives of this type in 2018.
To date, the Novocherkassk plant in Russia has manufactured 1,067 3ES5K locomotives, which operate in both Russia and Uzbekistan. TMH also produces two and four-section versions of this locomotive (2ES5K and 4ES5K respectively).
Also read: