The multilateral financing agreement for 1,300 passenger coaches for Egyptian National Railways (ENR) – the largest project in the company's history – has entered into force.
It is worth in excess of 1 billion euros and the coaches will be manufactured by the Russian company Transmashholding (TMH).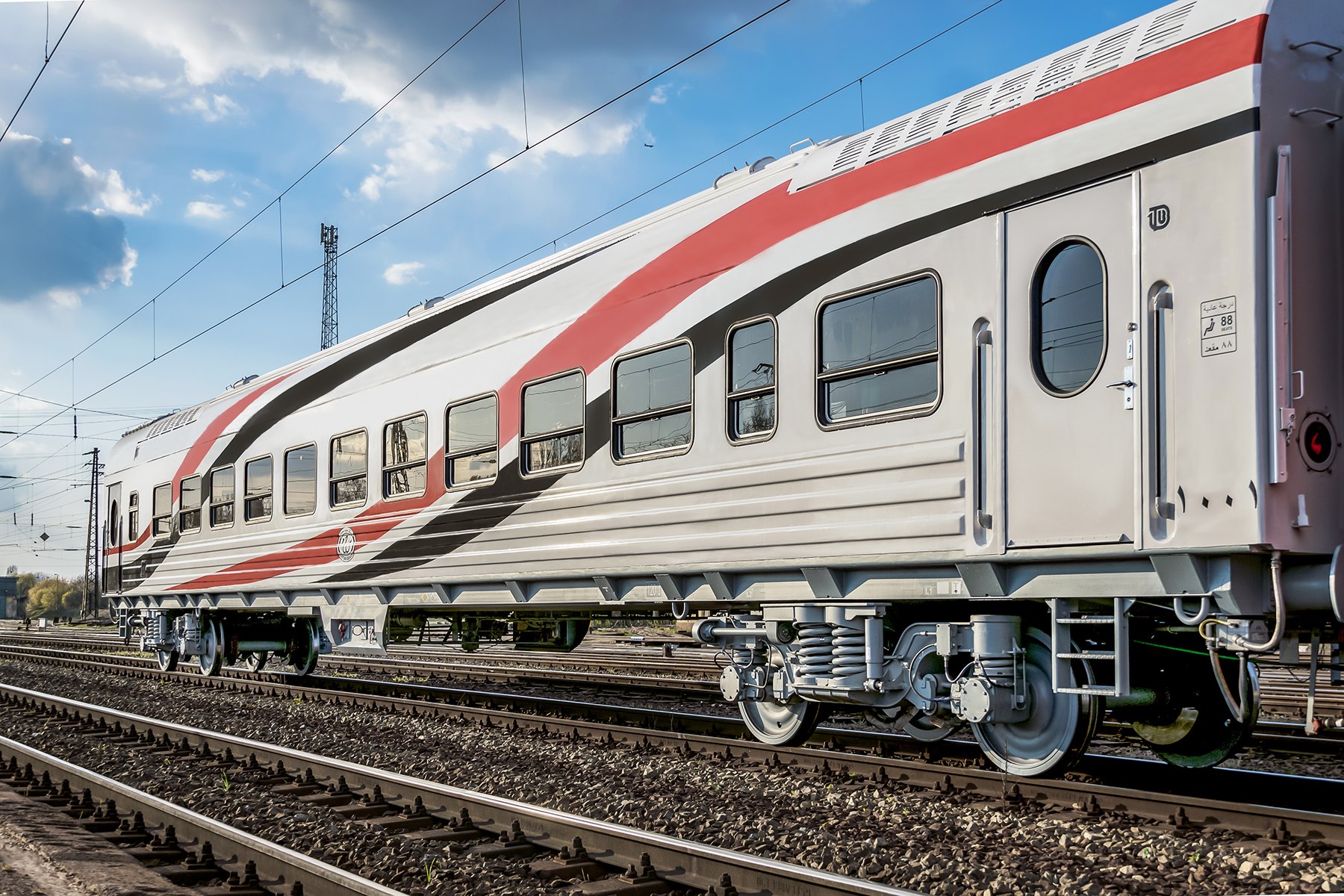 The Chair of the Board of ENR received the official loan authorisation from the Ambassador of Hungary in Egypt. This was the final milestone in the financing approval process.
The financing will come from the Hungarian EXIMBANK and the Russian ROSEXIMBANK, while national export-import agencies of the two countries will provide the insurance coverage. In Hungary this is MEHIB and in Russia it is EXIAR.
"The Egyptian project is among our top priorities. Not only it complements our expertise and ambitions, contributes to bilateral relations of Russia with Egypt and Hungary, helps expand Russian businesses' international presence, but it also contributes to the development of the Russian transport industry."
TMH has already manufactured two 3-class prototypes. One of them is being readied for a trial run on ENR's track in Egypt. The other is undergoing the final stages of certification in Hungary.
"Despite the obstacles posed by the coronavirus pandemic, all involved parties did everything possible to bring the contract into effect. The contract is an illustration of the demand the Russian technology has abroad. The unique financing solution, prepared by the REC Group in partnership with our Hungarian colleagues, which could not be matched by the competition from China, Italy, India, Spain, and Romania, played an important role in it."
Transmashholding will manufacture 500 3rd class coaches with forced ventilation, 500 3rd class coaches with air-conditioning, 180 2nd class coaches with air-conditioning, 90 1st class coaches with air-conditioning and 30 2nd class diners with air-conditioning.
The vehicles will be suitable for both Egypt's coastal and continental climates and have an estimated lifespan of 40 years. The delivery contract has a runtime of five years from the date it takes effect.
Also read: