How to provide reliable in-train wireless coverage – a key requirement for passengers today.
As smartphones and tablets have become ubiquitous, people expect to stay connected wherever they are; whether that's sitting in a local café enjoying a coffee or on a train travelling to work.
Mobile coverage on trains is now a key requirement for passengers. Understandably so, as a high percentage of rail passengers are business travellers who want to make the most of their commute. They want reliable voice and data coverage, and rail operators that consistently provide this will be their preferred choice for travel.
In order to offer an attractive product for passengers, rail and mobile operators are looking to implement high quality wireless in-train coverage solutions, but this doesn't come without its challenges.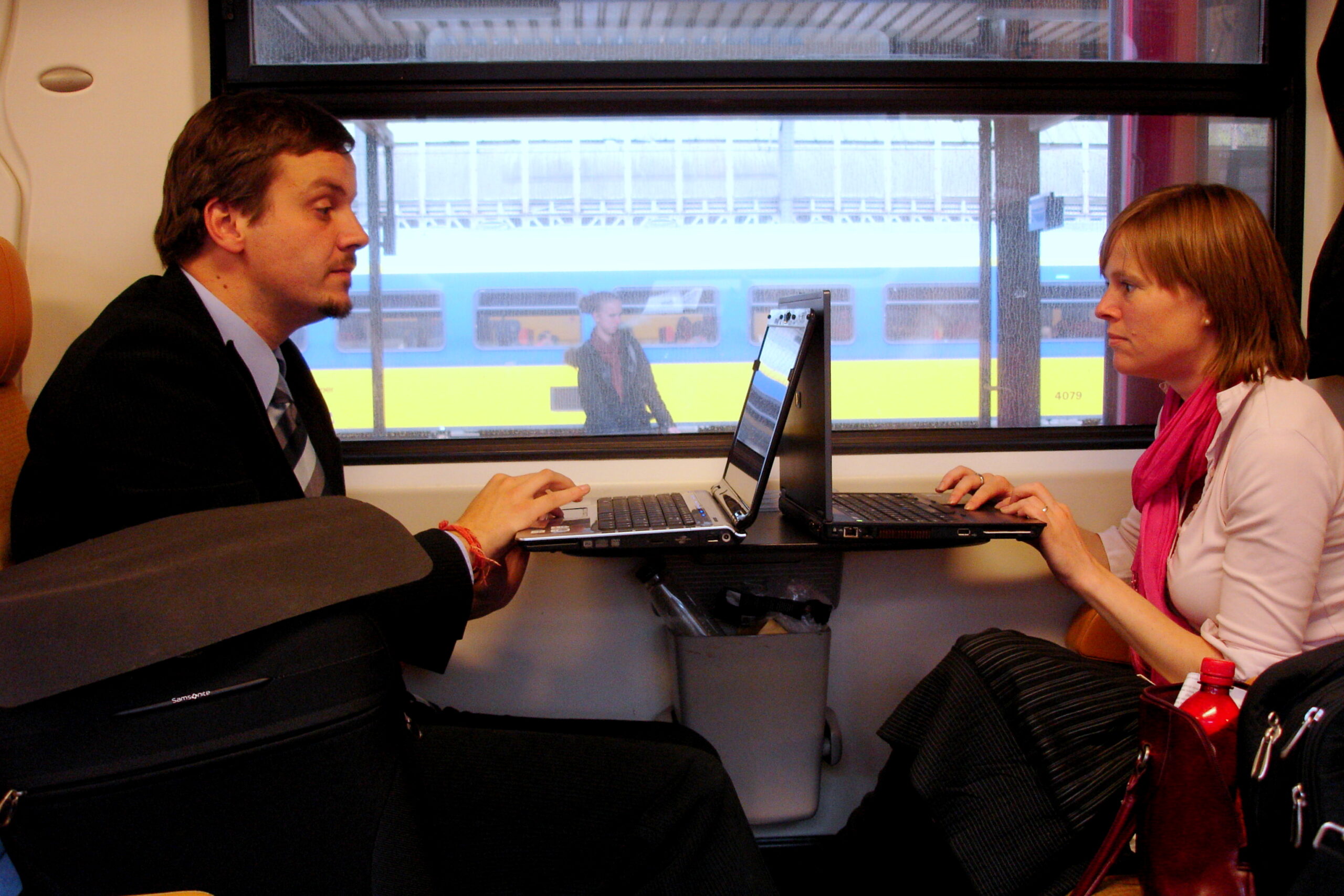 Mobile Operators' Macro Networks
In order to enable mobile coverage inside a train, mobile operators have to provide outside coverage of the rail tracks. In an ideal case, the signals would be strong enough to penetrate the windows into the car body, so that travellers could use their mobile devices as they would outside the train.
However, this is usually not the case, especially outside of urban areas. Due to the fact that mobile macro networks are in most cases not or only partly designed to provide coverage for rail tracks, we see a variety of signals with different levels and quality along tracks. This is especially true in rural areas, where signals are often not strong enough to be received inside the train.
What Can Be Done on the Trackside?
There are several ways you can improve the situation trackside. These include:
Optimising existing macro networks for better rail track coverage.
Closing coverage gaps in tunnels by using optical distributed antenna system (DAS) systems to distribute mobile operators' frequency spectrums.
Creating dedicated track coverage layers for all mobile operators, by sharing the base transceiver station (BTS) or node locations along the tracks with the same power levels transmitted through shared antennas.
Creating long cells with dedicated trackside DAS systems for seamless capacity distribution of all mobile operators' signals. This model, which is typically used to extend coverage and capacity into tunnels, could also be a valid approach for selected rail tracks.
Penetration Loss
Overcoming signal penetration loss into a train is another important challenge to consider. Modern trains' metallicised, anti-UV windows can reduce the signals by up to 35dB. This can result in bad call quality or dropped calls, reduced or even no data throughput in case of network fallback into 2G.
How to Solve This Onboard the Train
On-board repeater systems take the signal spectrum from outside the train and amplify the filtered frequency bands into the train through a dedicated antenna system, which can be a leaky feeder cable or antennas. The aim is to compensate for the penetration loss of each train type as specified by the mobile operators' guidelines and rules for such installations.
In many cases, a single repeater serves one train car only. However, a single repeater system may be able to cover additional cars, as long as the coverage targets are met and accepted by the mobile operators.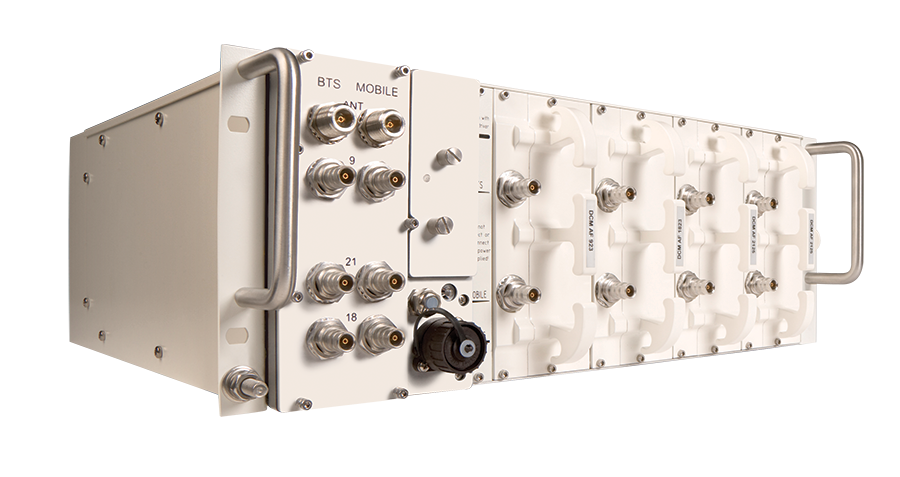 © Commscope
Node AM on-Board Coverage Solution
Node AM is CommScope's digital repeater for in-train coverage, providing a universal, multiband, multiservice solution, whether your requirements call for 4G (LTE/LTE-A), 3G (UMTS), or 2G (GSM, GPRS, EDGE), or a combination of all.
5G in the low and mid legacy FDD bands and NB-IoT are both supported today using dynamic spectrum sharing (DSS), while 3.5GHz TDD support is currently under development.
Node AM's modular, scalable architecture allows users to quickly modify, upgrade or expand the supported frequencies of the system.
Features and benefits include:
The support of up to eight frequency bands in a single 4 HU chassis with a fully integrated multiband combiner and modem for remote monitoring and control.
Subband-selective automatic gain/power trailing allows the repeater to adapt to its environment accordingly, preventing interference with nearby base stations and ensuring signal quality in rural areas where network facilities are limited.
Flexibility on changing the repeater configuration while travelling internationally based on received GPS position.
Intuitive auto-setup wizard and help screens enable easy system configuration and minimise setup time and reliance on expensive, bulky test equipment.
Advanced measurement features and statistics logging.
Seamless integration with A.I.M.O.S.; CommScope's integrated management and operating system, helping you to operate your repeater and DAS network efficiently.
ERA DAS Solution for Rail Tunnels and Tracks
CommScope's expertise has helped DAS evolve from a static, niche product into a dynamic, responsive solution for connecting voice and data, poised to take advantage of 5G networks – even at bullet-train speeds.
Its latest DAS, ERA, is suitable for 2G,3G, 4G and 5G networks. Built on a digital solutions architecture that consolidates and simplifies DAS head-end resources, the system uses a simple drag-and-drop software interface to flexibly allocate capacity where and when it's needed.
CommScope – Europe's Leading in-Train Wireless Solutions Provider
For operators wanting to implement a high quality, in-train wireless solution, look no further than CommScope.
Our extensive portfolio of wireless in-train solutions is built on decades of industry leadership and experience in radio planning, project management and systems engineering. Why not get in touch with us today to see how we can help you?