TfL has released its annual budget for 2023/24, revealing that it can now fully cover operational costs following its financial difficulties during the pandemic.
This will enable it to invest in new and improved services, including more bus routes, Tube improvements and walking and cycling schemes across the city and outer London.
Across the next financial year, TfL anticipates an overall operating surplus of 79 million GBP, which will be reinvested in its network alongside any allocated government funding.
Its upcoming plans will see the full peak timetable introduced on the Elizabeth line in May 2023. This will increase service frequency to 24 trains per hour between Paddington and Whitechapel  in each direction.
Direct services from Shenfield to Heathrow Airport will also start operations at this time.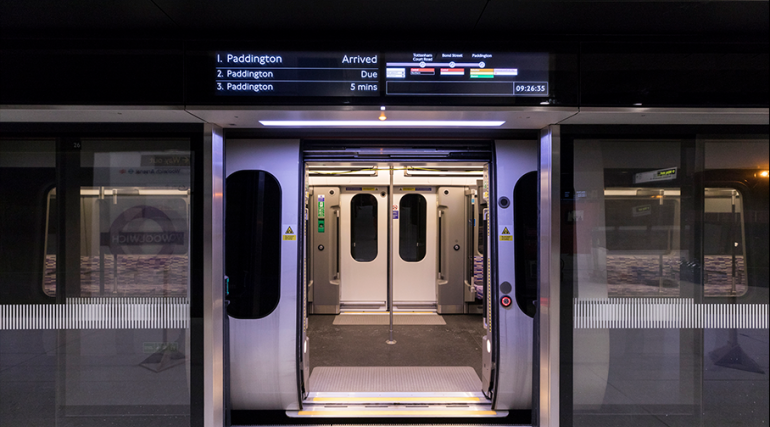 Furthermore, due to the government's recent announcement that HS2's construction to Euston station will be delayed, TfL aims to begin procurement for additional Elizabeth line trains.
These will meet the increased capacity demands once HS2's new Old Oak Common station opens in the early 2030s, as passengers will need to use the Elizabeth line to travel to and from Central London until HS2 is extended to Euston station in the 2040s.
Without additional rolling stock, TfL says there won't be sufficient capacity on the Elizabeth line for HS2 travellers. The line is already plagued by overcrowding, in part because of the large number of passengers using it to travel to and from Heathrow. The upcoming direct connection between Heathrow and Shenfield and the delay of HS2's Euston terminus will only exacerbate the problems. The current number of trains at peak times on the Elizabeth line is 22. This will increase to 24 in May.
It is consequently seeking government funding to cover this purchase and emphasises that confirmation is needed as soon as possible to allow procurement to begin before manufacturing production lines at Alstom's factory in Derbyshire are demobilised.
TfL states that delaying this decision could otherwise result in delays and higher costs associated with remobilising the workforce and sourcing materials.
"I'm immensely proud of the hard work that everyone at TfL has contributed to get us to this significant point in our financial recovery. Operational self-sufficiency means we can run a safe, affordable and reliable network for all, while delivering real and vital improvements for the city as part of our vision to be the strong, green heartbeat of London.
"But it is absolutely vital that we do not let up and continue to invest in key capital improvements. With continued Government capital investment from April 2024 we can continue to support the whole city, and make it an even better, greener, safer and more successful place."
TfL's annual budget also outlines its plans to deliver 54 new trains for the Docklands Light Railway, progress work to replace the Piccadilly line trains, expand the Ultra Low Emission Zone, deliver a range of sustainability and accessibility improvements, complete tunnelling works for the Silvertown Tunnel and build at least 39 additional kilometres of new or upgraded cycle routes.
In the longer term, it hopes to develop the DLR extension to Thamesmead and to re-start work on the Bakerloo line extension and Crossrail 2.
"We have worked incredibly hard and shown real determination to bounce back financially after an incredibly tough few years for TfL due to the impact of the pandemic. Key improvements to the transport network, like the delivery of the transformational Elizabeth line, have helped ridership climb back up towards pre-pandemic levels, further boosting London's economy. Future improvements, including brand new DLR trains, bus services and updates to the Piccadilly line will make our transport network even better."