Construction has begun on the new Siemens Mobility rail factory in Goole, UK.
After detailed planning proposals were submitted to the council of East Riding of Yorkshire in February 2020, the 200 million GBP development is now under construction.
250 people will work on the construction of the site. The start of the building works was marked by the UK CEO of Siemens Mobility, William Wilson, construction workers, new apprentices and the UK's prime minister.
The first phase of the development is scheduled to open in 2023, when the site will employ 700 people.
The Goole factory will manufacture and commission trains. The first trains that will be built at the site are the new London Underground trains for the Piccadilly line. The site could also manufacture additional trains for London's Tube, such as the Bakerloo, Central and Waterloo & City lines, as well as mainline suburban and intercity trains.
"We are delighted that the Prime Minister has been able to join us today to highlight the importance of Siemens' contribution to the UK economy and the significance of our Goole facility both locally and for UK manufacturing.
"This pioneering development means we're creating local jobs and building world class trains for Britain's rail network – all of which will be supported by the UK's manufacturing supply chain."
The Goole site will include not just the rail manufacturing facility but also an R&D and digital innovation cluster. Key industry suppliers will also be located on the site to contribute to an intelligent rail infrastructure for Great Britain.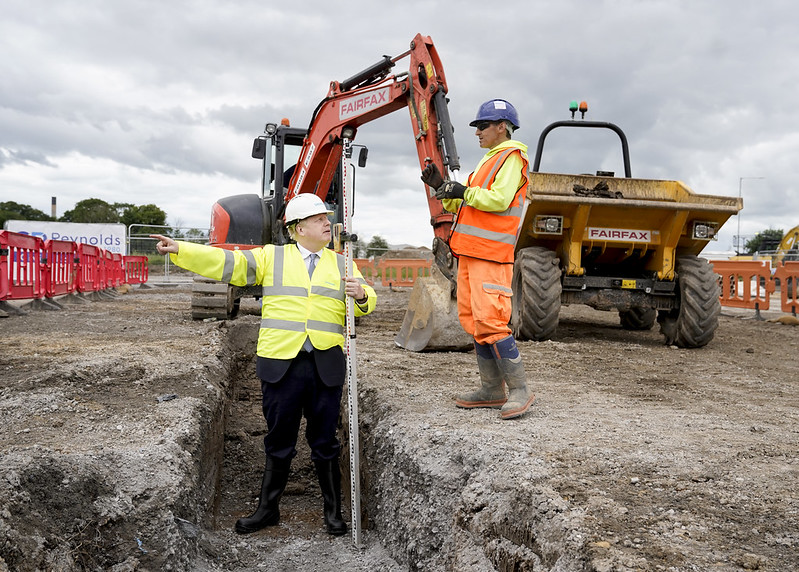 Siemens Mobility has appointed construction firm C R Reynolds to begin the enabling works on the site. The final build partner will be chosen later in 2020.
Also read: