Alstom Delivers Last of the 22 Sydney Metro Trains
Alstom has delivered the last of its 22 Metropolis trains for the Sydney Metro. The rolling stock manufacturer won the contract to manufacture the six-car trains in 2014. Alstom is also providing the Urbalis CBTC signalling system for Sydney's North West Rail Link.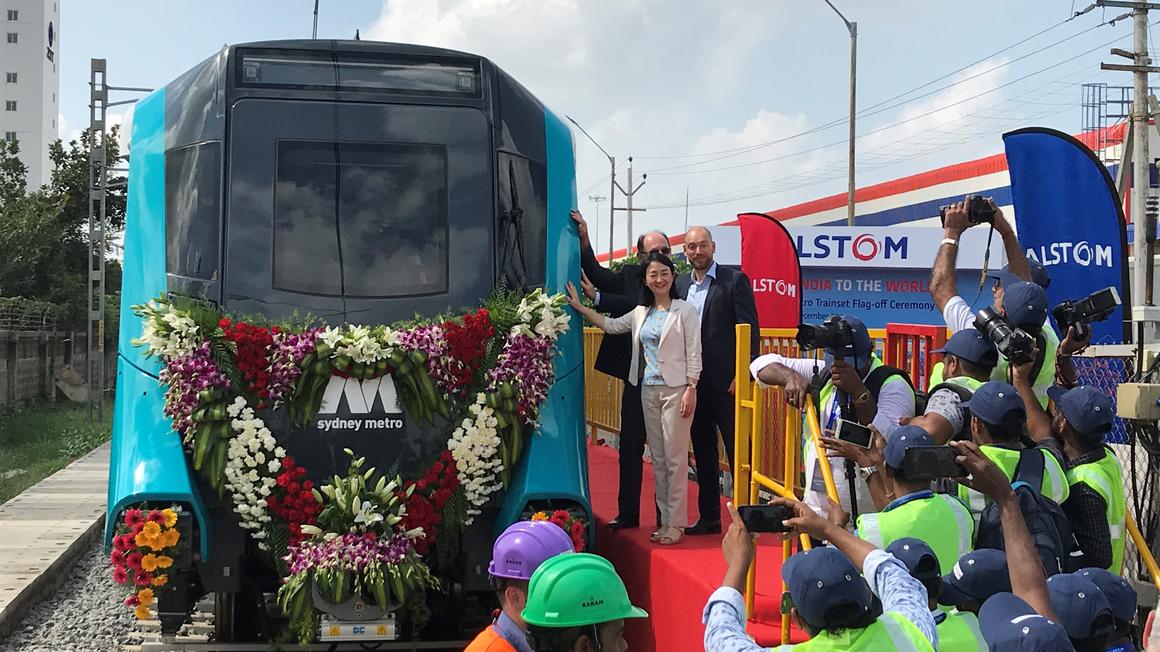 Alstom held a flag-off ceremony at its Sricity facility in Andhra Pradesh, India, where the trains were produced. Ling Fang, Alstom Senior Vice President Asia Pacific, Alain Spohr, Managing Director India and South Asia, and Mark Coxon, Managing Director Australia and New Zealand all attended the event.
Specifications for the Sydney Metro Trains
The 22 trains will be comfortable and safe for passengers. For example, passengers will be able to walk through the entire length of the train. There is priority seating for passengers with reduced mobility. In addition, there is space for wheelchairs, bicycles, prams and luggage. Furthermore, the trains feature the latest passenger information systems.
Alstom Sricity Manufacturing Facility
Alstom employees in India started manufacturing the Sydney metro trains in 2014. The facility has a production capacity of 240 cars per year. Alstom is proud that this site has delivered the trains for this metro system on time.
Ling Fang said:
"We are immensely proud to have completed the last train for Sydney Metro in this landmark project for the Asia Pacific region. We are also proud to see Sricity concluding its first export order on time, delivering on expectations and winning our customer's trust."
Read: Alstom Appoints Ling Fang Senior Vice President of Asia Pacific Region
The Sydney Metro is Australia's first fully automated metro network. Alstom's Sricity facility will manufacture rolling stock for the Montreal and Mumbai metro systems in 2019.