The first product of the new cooperation is a two-part rail treatment vehicle system (ROMILL), which will be deployed in Japan from the second half of 2021.
More on robel.com/railtreatment.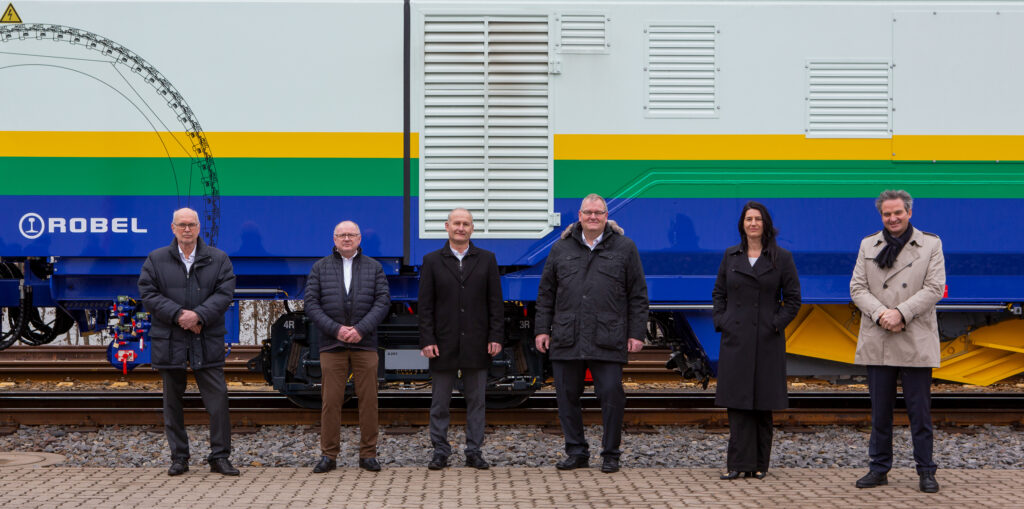 © ROBEL
Information on Schweerbau International GmbH & Co. KG
In close cooperation with track construction and maintenance providers, SBI develops applications and technologies for milling, rotational planing and grinding of rail surfaces. The company is jointly owned by Schweerbau GmbH & Co. KG, Mevert Maschinenbau GmbH & Co. KG, Walter Bredemeyer and, since January 2021, Robel Holding GmbH.
Information on Robel Holding GmbH
As a parent company for the brands of the Robel Group, Robel Holding GmbH comprises of six subsidiaries to internationalise and expand its product portfolio, and a company for the service of concern products in selected countries. The following companies and sales organisations are part of the Robel Holding: Robel Bahnbaumaschinen GmbH, Robel France SAS, Robel North America Corporation, Robel Railway Engineering Technology (Shanghai) Co. Ltd., Vogel & Plötscher GmbH & Co. KG, Schweerbau International GmbH & Co. KG, Deutsche Plasser Bahnbaumaschinen GmbH.
This article was originally published by Robel.