Stadler Unveils Plan for New Vehicle Maintenance Depot
Syntus, a Dutch public transport company, has awarded Stadler a contract for the maintenance of 16 Stadler FLIRT EMU vehicles. The service contract has a term of 15 years.
Following the award, Stadler announced it is investing in a new vehicle maintenance depot in Hengelo, a city in the eastern part of the Netherlands.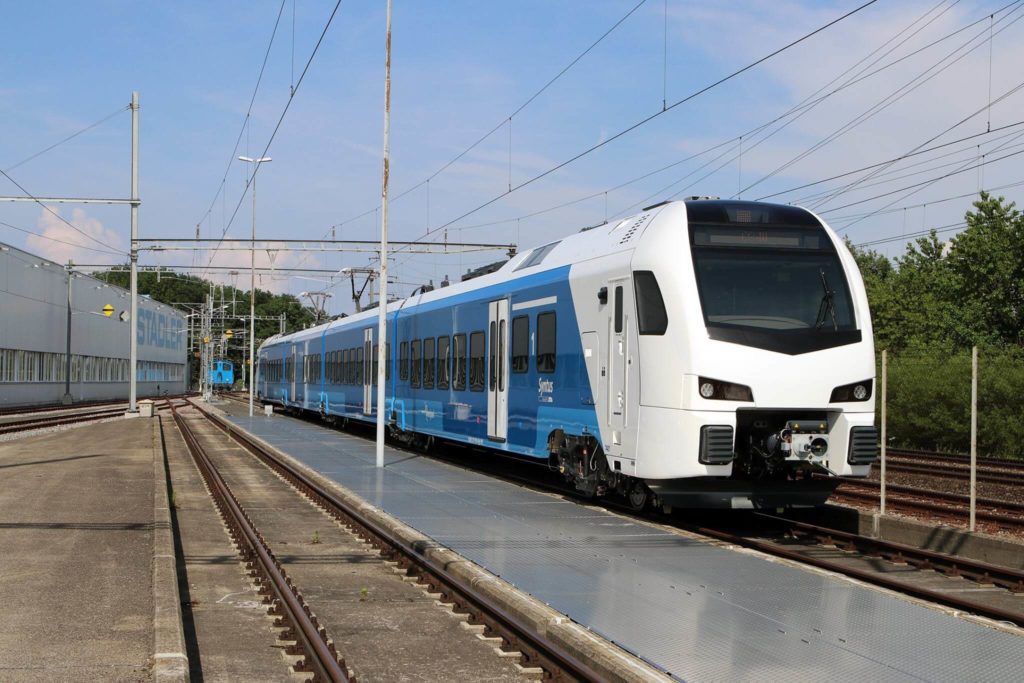 Regional Transport in the Netherlands
The Dutch public transport company Syntus ordered the FLIRT electrical low-floor multiple units from Stadler in January 2016. The vehicles are currently being tested between Amersfoort and Zwolle, and will operate in regional transport on the line that runs between Zwolle and Kampen/Enschede. Commercial operation will begin in December 2017. At this point, Stadler Service Netherlands will take over every aspect of maintenance.
New Vehicle Maintenance Depot
In order to ensure high availability of the vehicle fleet throughout the entire year, Stadler is building a new depot in Hengelo where they will employ five members of staff. All of the maintenance will be performed by Stadler employees who are familiar with the vehicles and can ensure that the work is completed quickly and cost-effectively. With this new location, Stadler is continuing to expand its service activities in the Netherlands.
Stadler FLIRT
The nine 3-car and seven 4-car 1.5 kV FLIRT multiple units for Syntus offer exceptional comfort thanks to pneumatic suspension, an inviting seating arrangement and the HVAC system. The vehicles can reach a top speed of 160 km/h. The FLIRT is a tried and tested, modern and efficient train for successful deployment in public transport.
Original article © Stadler Rail.
FOR ALL THE LATEST INFORMATION, NEWS, IMAGES, VIDEOS AND ARTICLES ON ALL ASPECTS OF TRAIN OVERHAUL/MAINTENANCE, PLEASE CLICK HERE.