Stadler to Supply 26 Additional FLIRT Trains to Slovenia
Stadler has received an order for 26 additional FLIRT trains from Slovenian state railway operator Slovenske Železnice. Stadler and Solvenske Železnice signed a contract in April 2018, which included an option for a mixed fleet of single and double-decker trains. This order is now making good on that option. The value of this contract is around 150 million euros (168 million USD).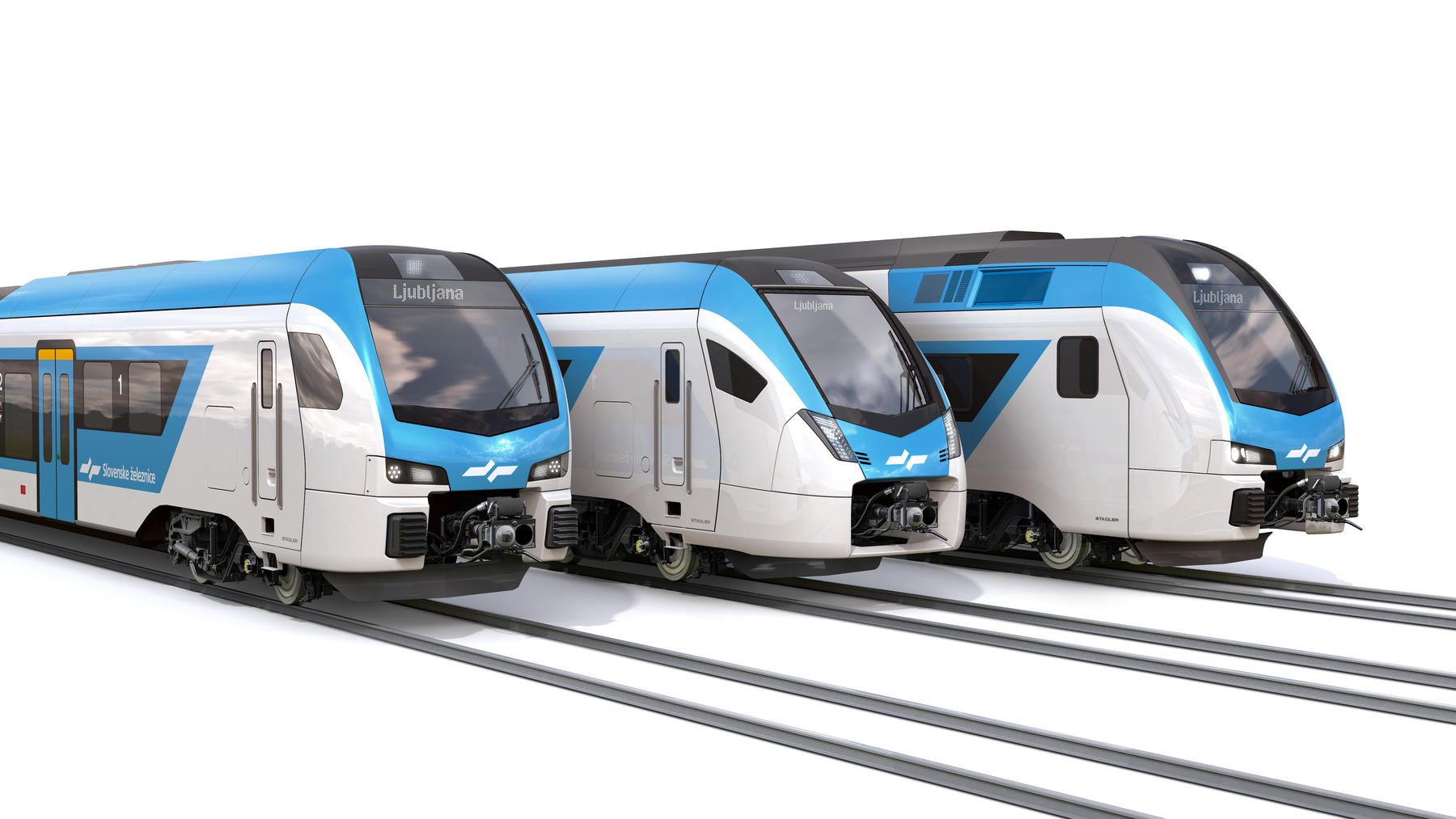 FLIRT Trains
Of these 26 multiple units, 16 will be three-car diesel-electric trains (DMUs). Ten, meanwhile, will be four-car electric multiple units (EMUs). Both of these configurations are permitted on the Slovenian, Croatian and Austrian rail networks. Slovenske Železnice intends to use them for cross-border services. The 150m euro contract also includes guarantees.
Zeljko Davidovic, Sales Manager Central and Eastern Europe, Stadler, said:
"We are very pleased that the Slovenian state rail operator is expanding its fleet to a total of 52 trains. The procurement of a coordinated range of different vehicles is exemplary and will make rail travel in Slovenia and neighbouring countries safer, more comfortable and more environmentally friendly."
FLIRT DMUs
Stadler will configure the three-car FLIRT DMUs as regional trains with a top speed of 140km/h. This is the same configuration as Stadler provided in the initial order. These trains will also feature an additional module, the 'PowerPack', which will hold the diesel engines and some fo the drive components.
FLIRT EMUs
The four-car electric multiple units will also feature roughly the same configuration as the vehicles from the original order. They will run as regional trains with a top speed of 160km/h. In order for them to operate in Slovenia, Croatia and Austria, Stadler will configure such that they can run on 3kV DC, 15kV AC and also 25kV AC. The Austrian rail network, for example, uses 15kV.
Slovenske Železnice Fleet
Once the 26 trains from this contract option enter service, Slovenske Železnice will have 21 four-car electric FLIRT trains, 21 three-car diesel-electric FLIRT trains and 10 double-story KISS trains.
What is special about this fleet is that the single-storey multiple units can run in double traction formations. Similarly Slovenske Železnice can choose to combine single-storey and double-storey units on domestic routes.
Slovenske Železnice will then begin putting the multiple units from this order into commercial service from October 2021.
The signing parties for this contract were Zeljko Davidovic and Dusan Mes, Director General of Slovenske Železnice.
Also read: