Stadler to Supply 60 Locomotives to VR Group in Finland
Stadler and VR Group (Finland) have signed a contract for 60 new diesel-electric locomotives. VR wants to optimise its operations at shunting yards, freight terminals and along non-electrified routes. Non-electrified lines in Finland comprise 45 percent of the country's rail network.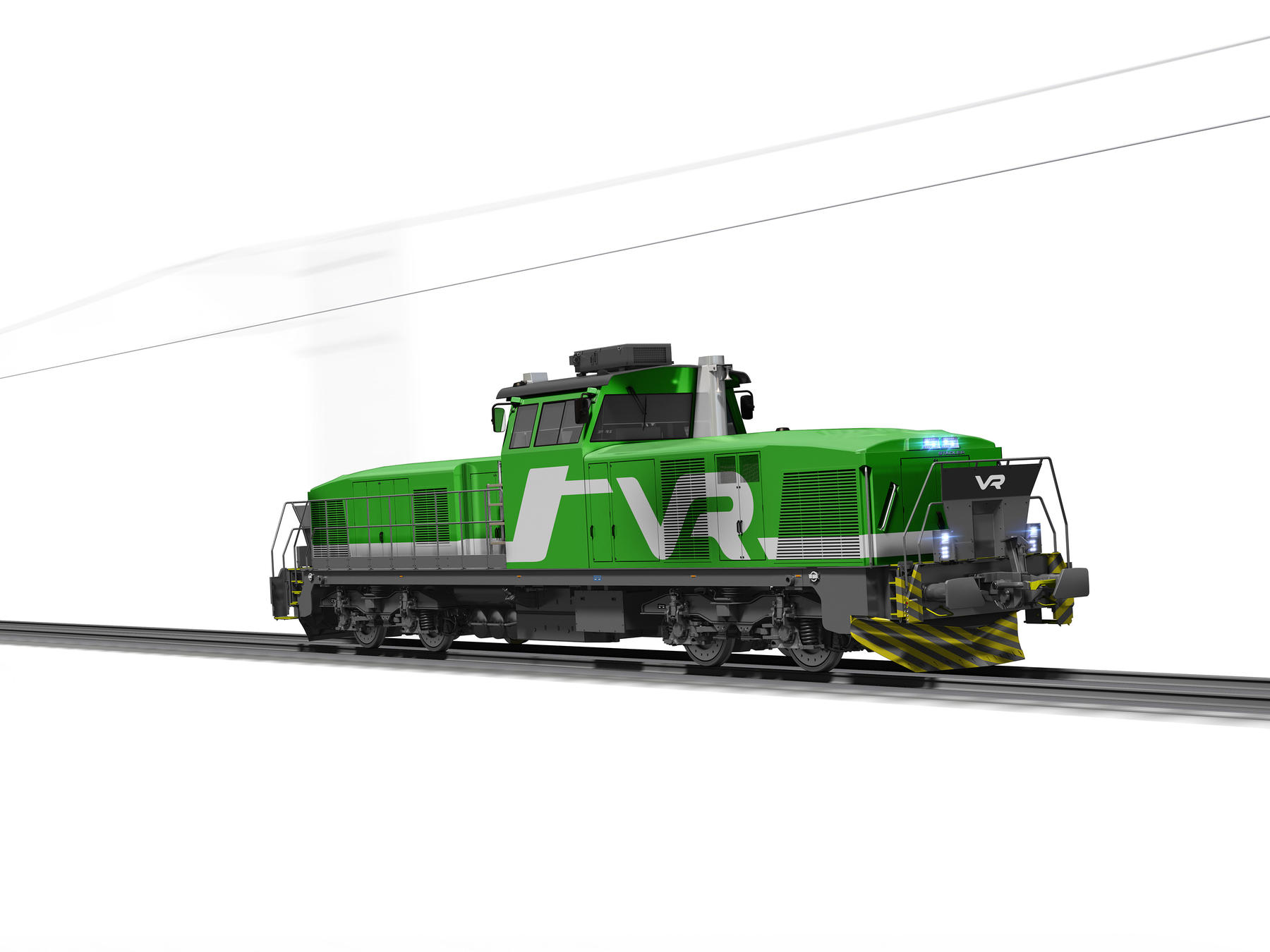 Stadler VR Group Contract
The contract between Stadler and VR Group includes an option for a further 100 locomotives. It further includes an option for maintenance services. The total value of the contract is around 200 million euros (225 million USD). The signing party for Stadler was Iñigo Parra, CEO of Stadler Valencia. Rolf Jansson, MD, signed the contract for VR Group.
The new locomotives, which have a central-cab design, can function as shunting locomotives. They can also haul freight and passenger trains. Furthermore, they can run individually or in a multiple traction set-up (up to three locomotives). In addition to improving the efficiency of shunting operations, they will also improve services on non-electrified lines. The contract states that the first five locomotives will enter service in 2022. Stadler will then deliver the remaining 55 locomotives gradually by the end of 2025. The new locomotives for VR Group significantly out-perform the diesel locomotives they are replacing with regard to emissions, energy-efficiency, safety standards and reliability.
Stadler Locomotives for VR Group: Specs
Stadler's locomotives feature radio control equipment as well as ETCS Baseline 3, with a local STM-ATP safety system and a latest-generation vehicle control system that also includes remote diagnostics. The efficient AC traction system have one inverter per axle. This results in better adhesion performance. The locomotives have a top starting traction effort of 346kN and a maximum speed of 120km/h. Consequently, they are capable of hauling a 2,000t train.
Finland experiences a harsh climate. Stadler has the expertise to adapt its rolling stock to suit Finland's climatic conditions. For example, the locomotives will be able to cope with both snow and ice and run in temperatures as low as -40 degrees C.
Iñigo Parra said:
"We are proud of having been selected by VR Group as supplier for the new multi-purpose diesel locomotives for Finland. This represents a major milestone for Stadler. It strengthens our position in the shunting segment, a market niche, which is expected to grow considerably in Europe in the forthcoming years. This versatile vehicle will be designed principally for yard operations as well as for hauling freight trains in main lines, in an efficient and reliable way under extreme temperature and weather conditions."
Rolf Jansson said:
"This investment shows VR's commitment to improve the quality of customer service in freight traffic and provide our customers with environmentally friendly and energy efficient transportation service. Stadler was selected as supplier after a thorough tender process and we are confident that they will deliver the high quality locomotive VR and our customers are expecting."
Also read: