Sound Transit to Power Link Trains With Carbon-Neutral Energy
Sound Transit has executed an innovative 10-year agreement with Puget Sound Energy (PSE) that will power Link light rail trains with carbon-neutral energy – allowing the network to run on 100% clean energy starting in 2019.
The agreement, the first of its kind in Washington state, will enable Sound Transit to purchase wind energy directly from PSE's Green Direct programme.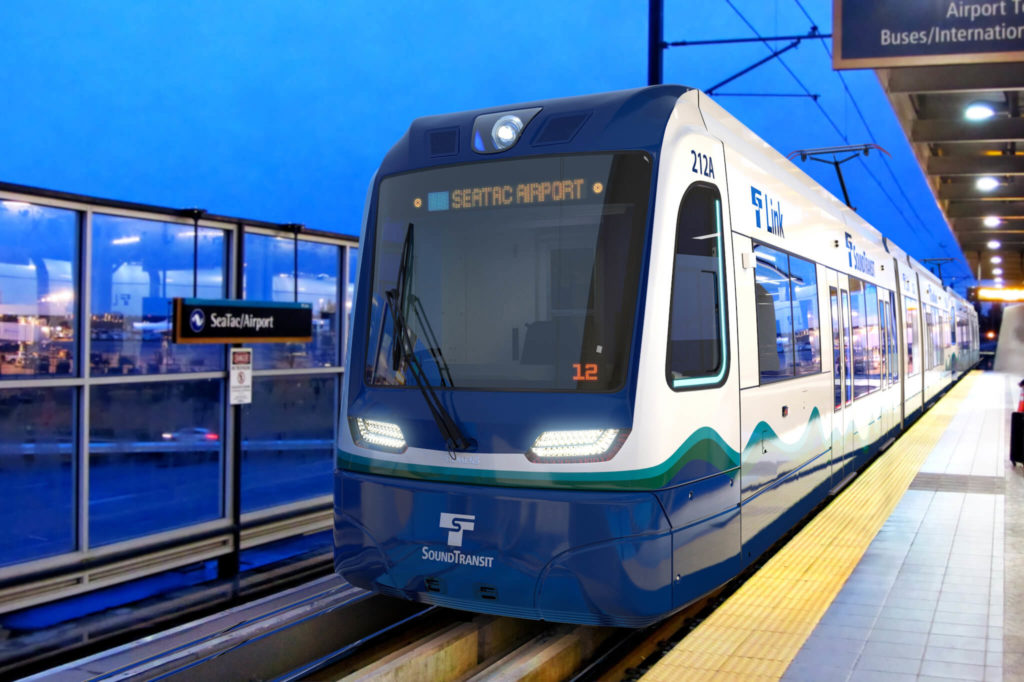 Dave Somers, Sound Transit Board Chair and Snohomish County Executive, said:
"Sound Transit continues to demonstrate that being a sustainability leader can be done both with minimal expense and maximum positive impact on our economy"

"This agreement allows us to make Link light rail service carbon neutral while improving regional air quality and investing in local clean energy projects."
Sound Transit CEO Peter Rogoff, said:
"This innovative agreement with Puget Sound Energy sets Sound Transit as a leader in providing clean energy services"

"By operating Link light rail on green power starting in 2019, Sound Transit will offer transit users a carbon-neutral option for leaving their cars behind and help reduce the region's greenhouse gas emissions."
Sound Transit's Sustainability Plan
Sound Transit's 2015 Sustainability Plan and the voter-approved Sound Transit 3 ballot measure commit the agency to reducing greenhouse gas emissions, expand the use of renewable energy and make all facilities and electricity carbon-neutral by 2030. The agreement will also help the agency lower its exposure to future utility price increases, potentially reduce long-term operating costs, and stabilise 42% of its electricity production charges over the duration of the contract. There is no capital cost for entering into this agreement.
A collaboration between Puget Sound Energy, PSE customers, the World Resources Institute and World Wildlife Fund, Green Direct is a new program that allows customers to partner with PSE to achieve their environmental goals. The programme paves the way for constructing wind-power facilities and offer users another energy-efficient option for purchasing safe and reliable electric service. Green Direct was approved by the Washington Utilities and Transportation Commission on Sept. 29, 2016.
Original article © Sound Transit.
FOR ALL THE LATEST INFORMATION, NEWS, IMAGES, VIDEOS AND ARTICLES ON ALL ASPECTS OF ENVIRONMENTAL PROTECTION, PLEASE CLICK HERE.