Alstom to Support Train Availability in San Francisco
Alstom and the San Francisco Municipal Transportation Agency (SFMTA) have signed a two-year extension contract for an inventory control program, called Vendor Managed Inventory (VMI), which enables SFMTA to improve fleet availability. The contract extension is worth approximately €14.5 million.
SFMTA's fleet is composed of 151 light rail vehicles, 26 historic streetcars and 40 cable cars, and require a continuous supply of spare parts and inventory from a variety of vendors. Many parts become obsolete or difficult to locate as the fleet ages. Alstom's VMI program identifies the most-critical and the most-used parts, manages the purchase of trains parts as well as the control and flow of the inventory, and provides reverse engineering for parts that are unavailable or obsolete.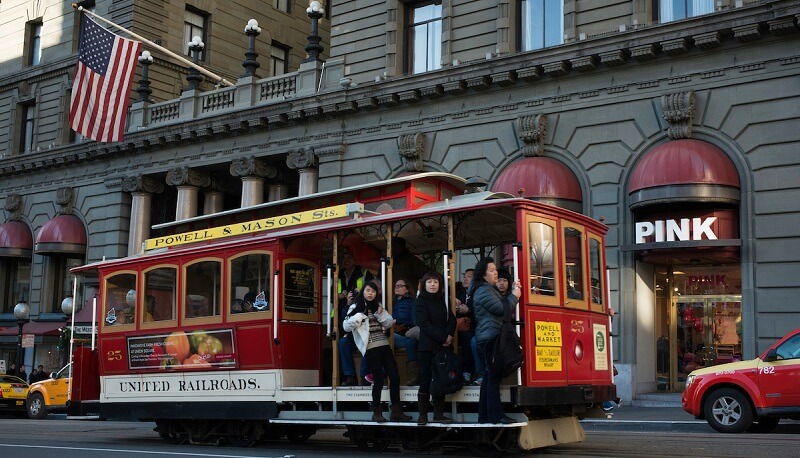 Jérôme Wallut, Senior Vice President of Alstom North America, said:
"We want to thank SFMTA for this additional contract extension and for the confidence they have shown in Alstom since the beginning of this partnership in 2013"

"We are proud of the improvements in efficiency and reliability that Alstom's VMI program provides for SFMTA."
Alstom's Services Portfolio
The VMI program, which is part of Alstom's services portfolio, reduces the processing and delivery time for restocking inventory through automated parts replacement and improved forecasting. Greater parts availability means preventive and scheduled maintenance can be performed on-time and vehicles can be returned to service more quickly. Alstom's VMI service has resulted in nearly 10% more cars available for revenue service each day and a 74% increase in the mean distance cars travel before requiring repair.
A key differentiator is Alstom's ability to apply its VMI program to assist in the servicing of other manufacturers' vehicles. Alstom's international sourcing team is capable of locating vendors around the world.
Alstom has a proven global history of using VMI to help its customers more efficiently manage the flow and inventory of parts, including providing its VMI services to Amtrak to help it maintain and repair its current Acela fleet. The Alstom VMI service provided to SFMTA is managed out of Alstom's Mare Island facility, north of San Francisco.
Please click here for the original article.