122 Light Rail vehicles for Seattle and Central Puget Sound Area
Siemens has been awarded a contract to provide 122 new S70 light rail vehicles (LRVs) for Sound Transit, the regional transit system serving the Seattle and Central Puget Sound area in the US state of Washington. The order, the largest single contract in Sound Transit's history, will nearly triple the system's current fleet from today's 62 cars to 184. The S70s light rail vehicles will be built at the Siemens rail manufacturing hub in Sacramento, California. The fleet is expected to begin testing in 2019.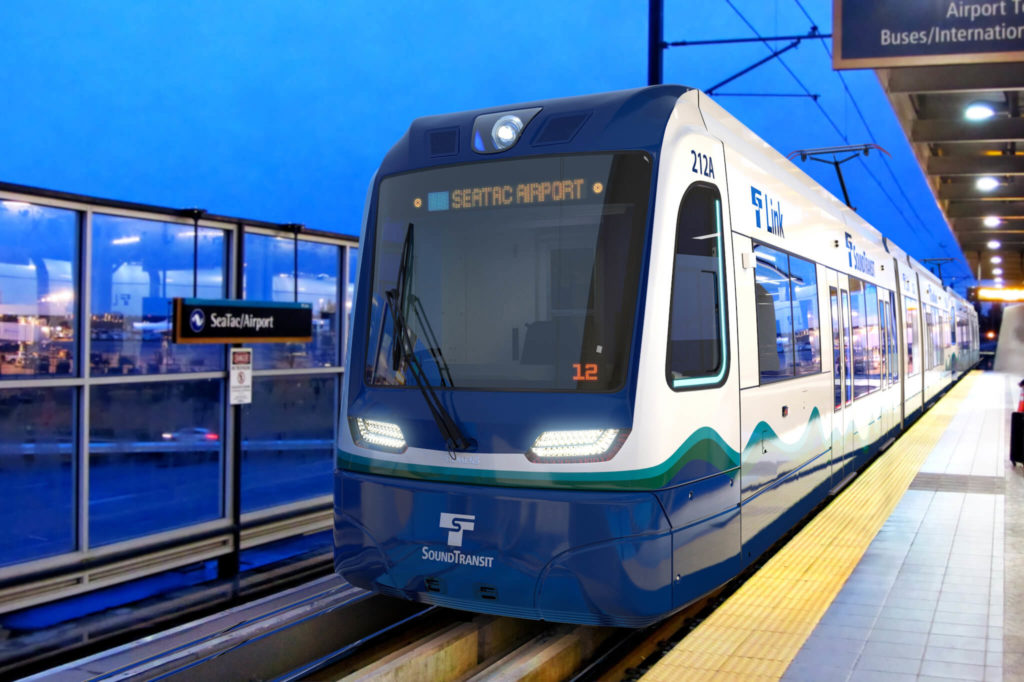 The new vehicles will be designed and built to help meet the needs of Sound Transit's growing light rail network and increasing ridership. The LRVs will feature a sleek appearance and include a more spacious interior with additional room for passengers. Additionally, the vehicles will include extra space for luggage and hooks to store up to four bicycles per vehicle.

Jochen Eickholt, CEO of the Siemens Mobility Division, said:
"Passenger numbers in the Greater Seattle area are steadily climbing, and Sound Transit can adapt and further expand its traditionally excellent service with our modern light rail trains."

"I believe it's important that we can make this contribution toward expanding a highly efficient and environmentally friendly mass transit system in one of America's most dynamic metropolitan regions."
The new LRVs from Siemens are part of the 2008 voter-approved Sound Transit 2 Plan (ST2) which adds 30 miles of new light rail to create about a 50-mile regional system. With the new extensions, the Seattle-based system will stretch to Lynnwood in the north, cross Lake Washington to reach Bellevue and the Microsoft campus to the east and south to the Federal Way area.
Please click here for the original article.