Siemens to Modernise VTA Light Rail System
Siemens has been chosen by the Santa Clara Valley Transportation Authority (VTA), an independent special district that provides sustainable, accessible, community-focused transportation options for Santa Clara County, California, to provide innovative electrification technology to power the Guadalupe Corridor light rail line.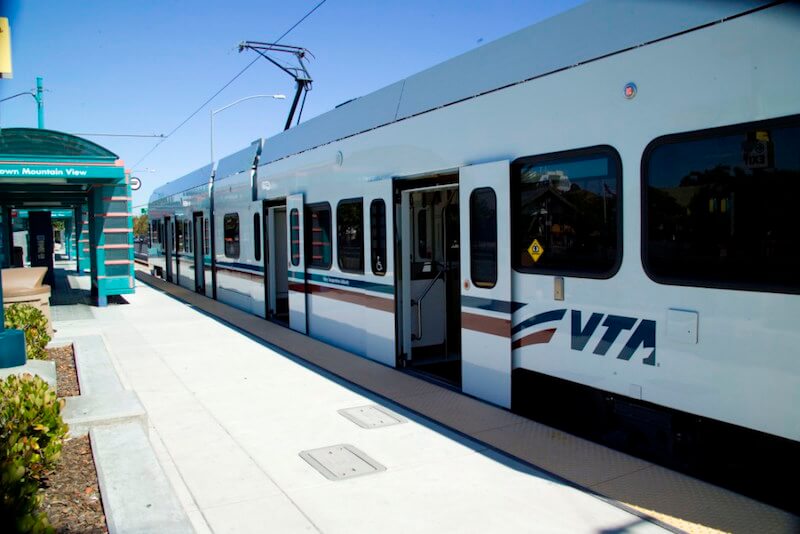 VTA's infrastructure modernisation will replace 27-year-old systems with Siemens' new state-of-the-art electrification technology that includes advanced monitoring and diagnostic features to streamline maintenance activities.
Commissioning is scheduled to begin in November 2017.
Siemens Electrification Technology
The new technology includes traction power substations that convert alternating current electricity provided by the local utility to direct current in order to power the light rail trains, modern protection communication devices, and advanced circuit breakers and controllers that monitor the system and report issues if they arise. These systems can detect faults sooner and minimize stress on the line, resulting in a longer vehicle lifecycle and ultimately a more reliable ride for the approximately 10 million passengers who rely on VTA's light rail system each year.
Adof Daaboul, Senior Transportation Engineer, Santa Clara Valley Transportation Authority, said:
"VTA is pleased that Siemens is on board to upgrade our existing traction power substations"

"With Siemens' history of serving light rail communities throughout the country, we are looking forward to the new technology the company will provide in order to help keep our own VTA Light Rail system operating smoothly for years to come."
Steffen Goeller, vice president of Siemens Rail Electrification in the U.S. added:
"Light rail is one of our country's most important modes of public transportation, and ensuring that it runs smoothly relies on critical electrification technologies you may not always be able to see and touch as a rider"

"Siemens is excited to be chosen by VTA to enhance their existing infrastructure systems while bringing the latest in power technologies that increase the lifespan of vehicles and improve the rider experience."
Siemens will be responsible for the full delivery of the project from design and production to final commissioning, including all elements of preparing the site and replacing the old existing traction power substations that converts electric power for the vehicles. This the first time Siemens will serve as the prime contractor for VTA.
Siemens USA
Siemens has a broad transportation footprint in the state of California, including a nearly 1,000-person hub in Sacramento that serves as the company's North American manufacturing headquarters for Rolling Stock. In Sacramento, Siemens designs and manufactures across the entire spectrum of rolling stock including commuter and regional passenger trains, light rail and streetcars, metros, locomotives, passenger coaches and high-speed trainsets. The plant is manufacturing rail vehicles for projects across California including clean diesel-electric locomotives for Caltrans, 215 light rail vehicles for San Francisco, and 244 light rail vehicles for San Diego. Siemens has also installed advanced signaling and automation equipment that increase efficiency and safety along San Diego's Blue Line and has delivered 20 newly designed substations for Los Angeles' MTA Blue Line.
Original article © Siemens.
FOR ALL THE LATEST INFORMATION, NEWS, IMAGES, VIDEOS AND ARTICLES ON ALL ASPECTS OF INFRASTRUCTURE – ELECTRIFICATION, PLEASE CLICK HERE.