Škoda Sells 80 Trams to Operator in Southwest Germany
Rhein-Neckar-Verkehr (rnv), which operates trams in the German cities of Mannheim, Ludwigshafen and Heidelberg, has ordered 80 vehicles from Czech transportation company Škoda for its Tram 2020 project. The contract, which is valued at 250 million euros, also includes an option for the purchase of an additional 34 trams from the company. The order is the largest which Škoda has ever received for its trams. The first vehicles will be delivered to rnv in 2021 after an intense testing and certification period.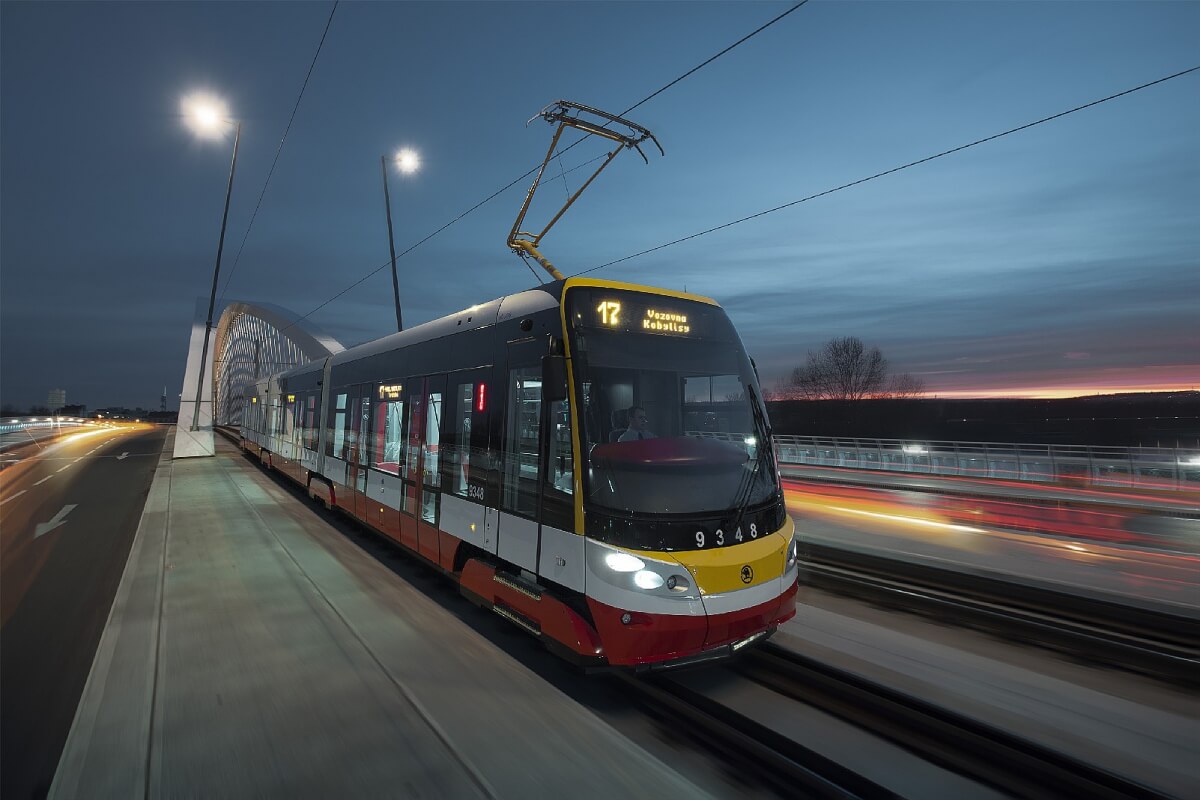 The trams will provide public transport links between the federal states of Baden-Württemberg, Hesse and Rhineland-Palatinate.
rnv issued a Europe-wide tender for the trams based qualitative and economic factors. Several companies submitted offers but Škoda had the most convincing proposal across the required criteria, said rnv.
Martin in der Beek, Technical Director of rnv, said:
 "We are growing for the future and with the project Rhein-Neckar-Tram 2020 and the contract to Škoda Transportation we are making a quantum leap for the further development of public transport in the region. Efficient and attractive rail transport is of existential importance, since we want to ensure a sustainable quality of life in our cities. This requires a strong fleet of vehicles."
Škoda will provide trams with the same technical design in three different lengths for the operator: 31 three-carriage, 37 four-carriage and 12 six-carriage trams. The vehicles will be 30, 40 and 60 metres in length.
The trams, which are based on the ForCity Smart model, are bi-directional and low-floor, with motorised pivoting bogies and a 1000 mm gauge. The maximum speed is 80 km/h. The features specified so far include passenger information and camera systems, and barrier-free access for customers with restricted mobility.
rnv plans to introduce the new vehicle type to the public in the autumn. A scale model will be presented as part of an exhibition. The trams will then be manufactured in Škoda's Transtech facility in Finland.
Zdeněk Majer, Vice President of the Škoda Transportation Group and Chairman of Transtech Oy, said:
 "Outstanding references, experience with operation in Helsinki and proposed innovations for rnv have been the key to our success in this tender, which was one of the largest in Europe in recent years. The project will involve technical experts from the whole Škoda Transportation group. Winning this tender proves that Škoda can succeed alongside world engineering giants."
 Christian Volz, Commercial CEO of rnv, said:
 "With Skoda, we rely on a partner that has a product in its portfolio that is innovative and fully developed at the same time. We are commissioning trams for the coming generations of customers. Therefore we need a vehicle, that is not only customer-friendly and comfortable, but also reliable and efficient."
Škoda claims that the 60-metre vehicles will be the longest trams in service anywhere in the world.