UK – The Rail Freight Group: The Future of Freight on the West Coast Main Line
The West Coast Main Line has been one of the most important corridors for rail freight in Great Britain for decades. In 2026 its capacity will be transformed by the introduction of HS2 services on part of the line. In this article, Maggie Simpson, Executive Director of the Rail Freight Group, a trade organisation which represents the interests of rail freight operators, suppliers and other logistics companies in the UK, tells Railway-News their hopes for freight after the start of these services.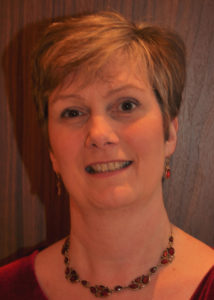 By Maggie Simpson, Executive Director of Rail Freight Group
With the UK government recently launching the competition for the new West Coast Partnership, it is an appropriate time to set out the key requirements for rail freight on the route, today, and once new HS2 services start operating from 2026.
The West Coast Main Line (WCML) is one of the key corridors for rail freight, providing a vital link between the deep-sea ports in the south and south-east and large conurbations in the West Midlands, North West and Scotland. Trains for major retailers rely on the WCML to move everyday goods from the Midlands to Scotland, London and into Wales, while services from Europe via the Channel Tunnel join the route at Willesden (NW London).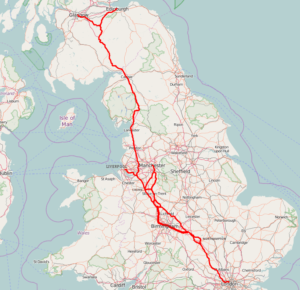 It is also an important route for transporting construction materials from quarries into the city regions, conveying finished cars to ports, and moving letters and parcels for Royal Mail. There are a significant number of rail freight terminals adjacent to or linking to the WCML, as well as several other new terminals that are currently being developed by the private sector and expected to come online in the next few years.
Today, around 90,000 freight trains per year operate on the route, and about 90% of all intermodal trains use the WCML for at least part of their journey. Rail freight growth forecasts show strong demand for additional services on the route, particularly in the deep-sea and domestic intermodal, automotive and construction markets.
Of course, passenger traffic has always been the main focus of the HS2 development, but the implications for freight are also significant. Although freight will not run on HS2, the future West Coast timetable will need to accommodate freight services, alongside HS2 trains and residual passenger services. This will require a fair allocation of released capacity south of Crewe, and infrastructure and operational solutions north of Crewe to meet the needs of all users.
We emphasise that the rail freight industry is strongly supportive of the development of HS2. A major investment for the UK rail industry, the project has the potential to significantly increase capacity for rail freight on some parts of the existing network, and the construction of the new route also provides opportunities for rail freight as part of construction logistics.
However, we have concerns that significant issues still remain unsolved, particularly where HS2 runs on existing tracks, and with some of the details in the Phase 2A Bill.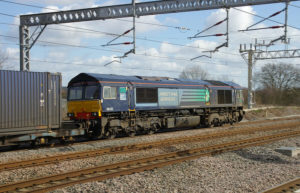 One such issue is timing – we strongly support bringing forward Phase 2A, which serves to resolve potential network conflicts between Birmingham and Crewe, which could severely impact on freight capacity. But with a later completion date, there are potential capacity constraints south of Crewe for the year between Phase1 and Phase 2A opening. We believe they should be developed in parallel so that HS2 trains can avoid using the WCML south of Crewe.
We also need an alternative design for the Crewe Station area. The current plan will see passenger operations running on tracks which are presently used to regulate freight trains, for access into the large freight terminal at Basford Hall and to manage overall network performance. An alternative design must be developed to avoid these adverse consequences for freight.
HS2's proposed service pattern after the completion of Phase 2A will increase passenger services to Manchester. We are advised that freight paths will be cut from the current one or two per hour to only one per hour. We need assurances that the existing services can continue and that there is capacity for freight growth prior to the future opening of Phase 2B.
There are also potential capacity problems north of Crewe. We believe that some of these could be resolved through re-signalling and other measures but there is no commitment from Government to fund the work and this should be urgently addressed. Other capacity problems north of Weaver Junction are also critical to the commercial viability of rail freight and with Phase 1 set to open in less than a decade this requires urgent resolution.
HS2 provides a once-in-a-generation opportunity to provide extra capacity on the classic network for rail freight. To deliver these key benefits, we need to ensure that the 2026 timetable meets the reasonable needs of all users. The West Coast Partnership, working with Government and collaborating with freight operators and customers, has a key role in delivering this, and if necessary, in promoting targeted investments to ensure there is capacity for all users.
Supporting a successful economy and moving more people and goods by rail will bring benefits throughout the UK.
FOR ALL THE LATEST INFORMATION, NEWS, IMAGES, VIDEOS AND ARTICLES ON ALL ASPECTS OF ROLLING STOCK, PLEASE CLICK HERE.