Skeleton Product Range Doubles with 3 New Modules and a 3.0v Ultracapacitor with the Highest Specific Energy on the Market
As the recent news about the cooperation between Skeleton technologies and Marubeni Corporation suggests, Skeleton's influence in Asia has been steadily growing, adding pressure also on us to meet customer demand in fast-growth sectors, such as transportation and renewable energy. In Europe, the contracts with Medcom and Skoda for tram energy storage highlight our position as the market leader in the segment, and our recent deal with one of the global giants in wind turbine manufacturing is further proof of the industry seeing the benefits ultracapacitors can offer.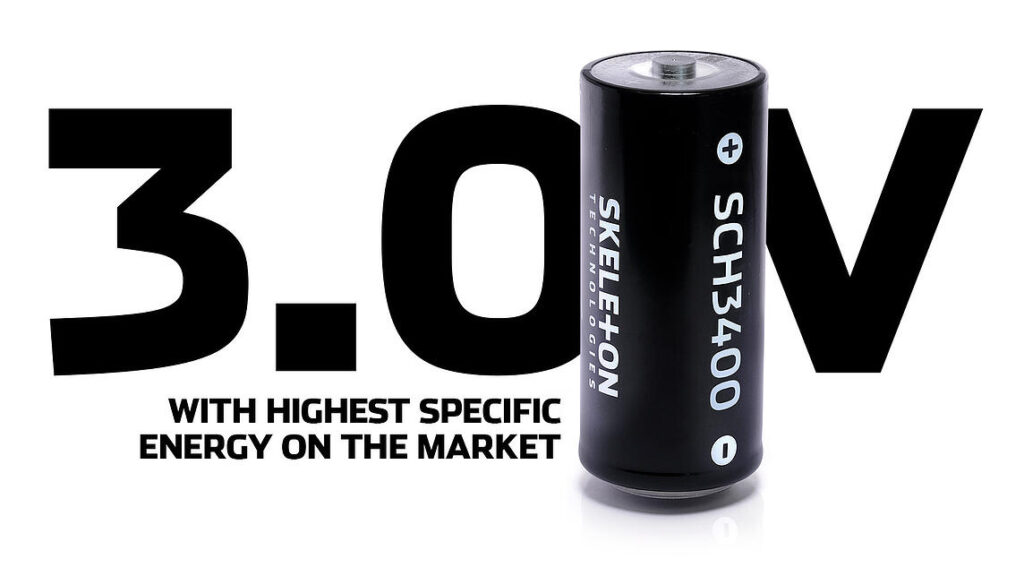 Today, we're delighted to announce several additions to our product portfolio with three modules specifically targeted toward the transportation and renewable energy sectors, as well as several new cells, among the SCH3400 – a class-leading ultracapacitor in energy and power density.
SkelMod 17V500F
The SkelMod 17V 500F module is one of the most popular choices for wind turbine pitch control. It's a robust module with a long lifetime of 15+ years. The 17V module is an excellent replacement for lead-acid batteries and hydraulic pitch systems, and a big step forward in reliability, while reducing maintenance to a minimum.
The SkelMod 17V500F module is designed for wind turbine pitch control but is equally adept in transportation and UPS applications, among others.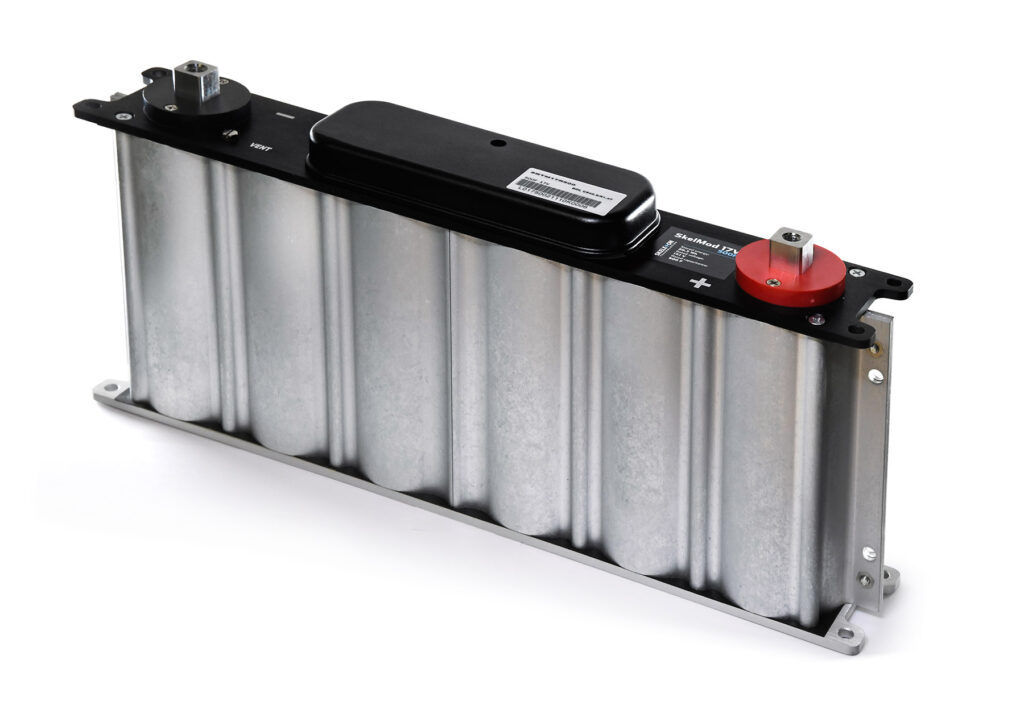 SkelMod 171V5.8F
The SkelMod 171V module offers an alternative to the 17V500F module for pitch control. It's a popular choice for pitch control in smaller wind turbines of <3 MW.  Similar to the 17V500F module, SkelMod 171V is a versatile product and is used also in UPS systems and industrial applications.
The 171V module is a more reliable alternative for other 160V modules on the market, for high voltage pitch control applications where multiple modules are used in series. The higher module voltage in the same form factor will greatly increase the product lifetime when compared to alternatives on the market.
SkelMod 51V166F
Our rail-certified SkelMod 51V module has proven to be extremely popular in the rail industry, which is no surprise given it's industry-leading power performance and low ESR. The SkelMod 51V166F offers a reliable and robust alternative for transportation, industrial equipment, and UPS systems.
These three new modules cement Skeleton's position at the top of the ultracapacitor industry and allow us to offer an even wider range of high-power modules to our customers.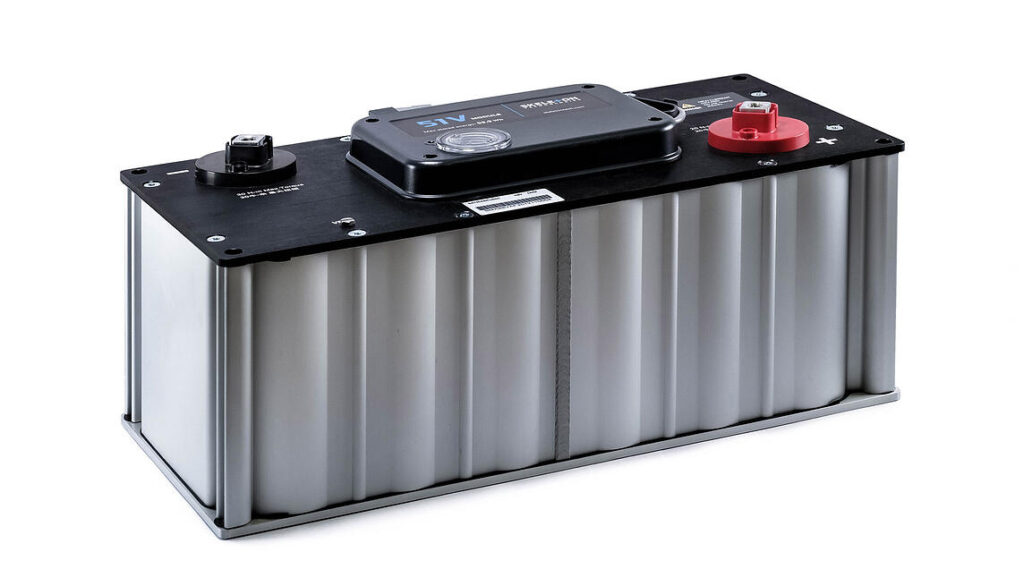 In addition to the modules, we've also experienced a big demand for a wider variety of cells than our SkelCap SCA series has been able to offer. Therefore, we are also launching five new cells to expand our offering: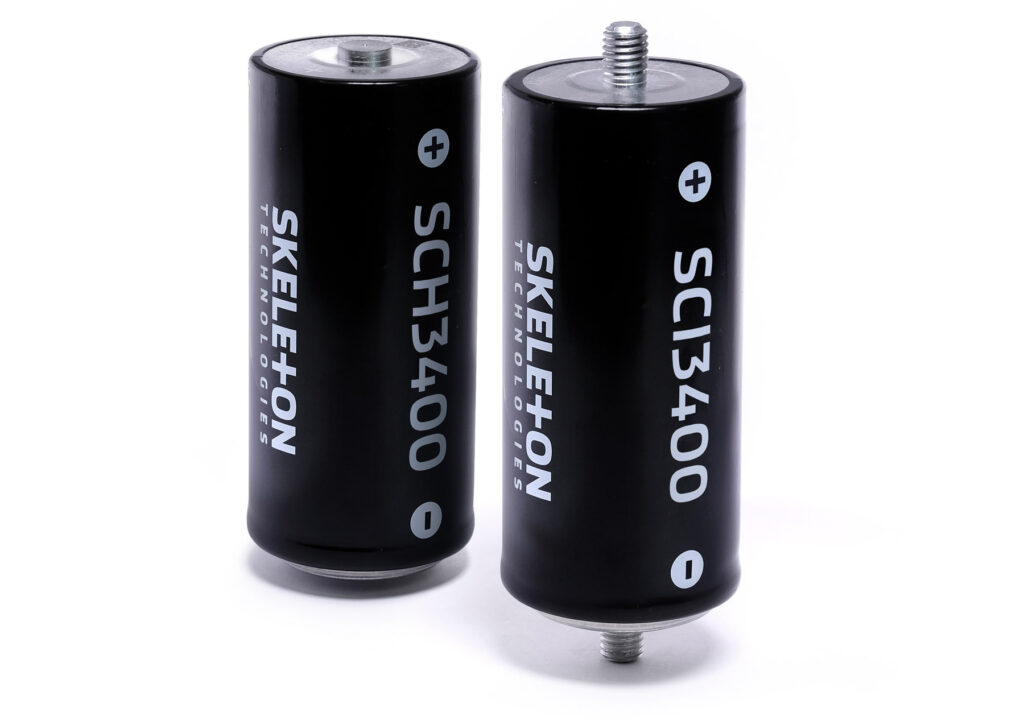 We're pushing boundaries with our SCH3400 large form factor cell with it's class-leading energy and power density, but we're also making great progress with the smaller cells: the SkelCap SCH0350 cell has the highest energy density of any D33 L61 form factor cells on the market!
We are proud to keep bringing to market products that live up to the Skeleton Technologies name and offer the highest quality and power, as well as the longest lifetimes on the market. With these new products almost doubling our cell and module offering, we see potential for even faster growth, and of course, more energy savings.
To hear more, get in touch with our sales team at [email protected].
This article was originally published by Skeleton Technologies.