Signalling Change: How New South Wales is Digitalising its Rail Network
The Rail industry in Australia is expanding rapidly. Major projects under construction include the Sydney Metro and Inland Rail. In May 2018 the federal government announced AUD $7.9 billion in its budget for 2018–19. In its own budget for the same period the government of New South Wales, the largest state in the country, directed AUD $14.4 billion towards upgrading its public transport networks. In July 2018 Transport for New South Wales (TfNSW) received state funding for the installation of a Digital Systems Programme on its heavy rail network, which provides services for 300 million passengers per year.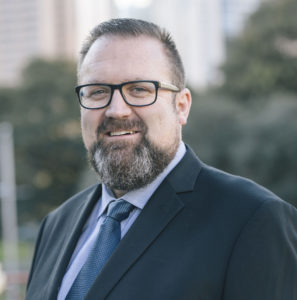 In this article Stephen Lemon, Programme Director, Digital Systems, Transport for New South Wales, tells Railway-News how digitalisation will improve the safety and efficiency of the network:
The backbone of Sydney's transport system is its heavy rail network, with over 960 kilometres of track connecting communities in Australia's biggest city. Over 340 million customers travelled on the Sydney Trains network in 2016–17, a 5.6 percent increase on the previous year. This growth is putting enormous pressure on a network that is ageing, complex and reliant on out-dated technology.
One way we're tackling this is through Digital Systems – a program that will replace legacy signalling and train controls with modern, internationally proven, intelligent systems based around EuropeanTrainControlSystem (ETCS) Level 2 technology. The program will allow us to put more trains on the tracks and provide more frequent and reliable services to meet the needs of a growing global city.
Digital Systems will harness technology that enables future network enhancements and raises the bar in performance and efficiency to benefit our customers.
The Digital Systems Journey
In June 2018 the NSW Government announced an $A880 million investment in technology improvements to modernise the Sydney Trains network, including the development of Digital Systems.
Our program consists of three main elements:
Replacing trackside signalling equipment with the latest European Train Control System (ETCS) Level 2 technology
Automatic Train Operation, which will be used to assist drivers, who will still remain in control, to provide faster and more consistent journey times
Introducing a Traffic Management System for more effective incident management and service regulation across the network
These elements will deliver significant performance, cost and safety benefits. The modern technology will allow for data- driven operations such as dynamic timetabling, and lead to reduced maintenance possessions and increased passenger and freight capacity.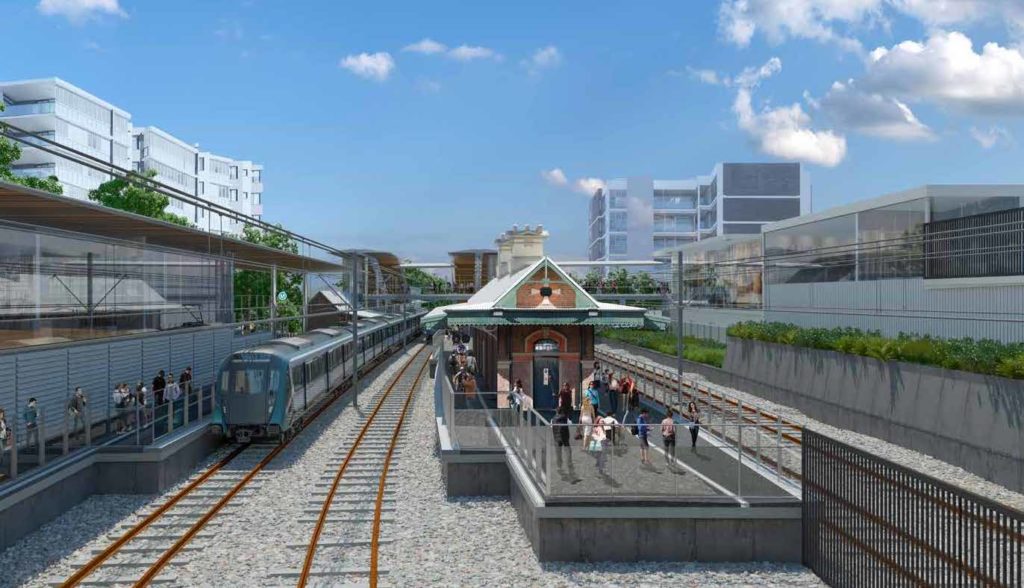 The Broader Context
Digital Systems is a core element of More Trains, More Services – a portfolio of works needed to deliver the major timetable upgrades required on the Sydney Trains network over the next decade.
It also builds upon other Transport for NSW initiatives, including:
The completed Digital Train Radio System project, which has provided complete GSM-R coverage to the network, and included ETCS Level 2 compatibility and readiness as part of its scope
The current Automatic Train Protection project, which is deploying an optimised form of ETCS Level 1 to deliver rapid safety benefits across the network, prior to the deployment of ETCS Level 2, and also includes ETCS Level 2 compatibility and readiness as part of its on-board cab fitment scope
The current Rail Operations Centre project, which centralises the co-ordination of Sydney Trains' operations and control functions, and includes provision for the future transition to the Digital Systems 'Traffic Management System' capability within its scope
Digital Systems also aligns with Future Transport 2056 – the NSW Government's strategic vision for the next 40 years of transport across the state. Digital Systems will help achieve a number of goals in the strategy including investments to support 'turn up and go' services and technology to drive advanced safety systems and removal of trackside equipment.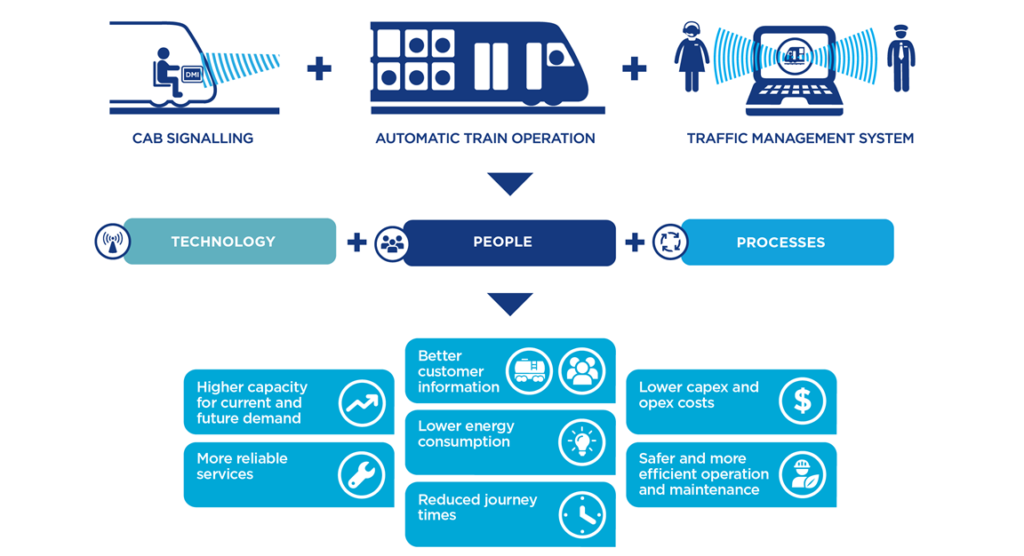 Procurement Underway
In August, 300 people gathered in Sydney for an industry briefing where we outlined to our future delivery partners the context, scope and procurement methods for the Digital Systems program. Collaboration with the industry is key to the program's success and we'll be holding many more briefings in the future as Digital Systems develops.
The industry briefing also coincided with procurement for the System Integrator contract. A Request for Proposals has been released and we're expecting to award the contract later this year.
The System Integrator will be our key partner in delivering Digital Systems and integrating it on to the Sydney Trains network. Procurement on other contracts including ETCS/Signalling and Traffic Management System will continue in 2019.
Internationally, Digital Systems is nothing new. ETCS Level 2 technology has been delivered on various networks around the world so we're not looking at reinventing the wheel. We're taking on board lessons learned from other nations, which is an on-going process.
Transforming the Future of Sydney's Rail Network
Our existing heavy rail network has served the city and surrounding regions for more than a hundred years. Over that time, it has grown incredibly complex and requires significant investment to continue to serve us in the long-term.
We're responding by continuing to simplify the heavy rail system and by introducing a new wave of technology through Digital Systems. This program will bring our rail system into the 21st century – it's the largest transformation that Sydney Trains will see in our lifetimes. By harnessing technology improvements we can meet the needs of Sydney as a growing global city.
We are starting to build momentum on a game-changing program that will transform how Sydney's railway is.