ODEG Orders 23 Siemens Desiro HC Trains for Elbe-Spree Network
Siemens is to supply 23 Desiro HC regional trains to Ostdeutsche Eisenbahn GmbH (ODEG). These trains are to operate on the Elbe-Spree network. The order is worth approximately 300 million euros (338 million USD).
The order for 23 Desiro HC regional trains is split into 21 six-car trains and 2 four-car trains. Siemens will start delivering them in summer 2022.
Ostdeutsche Eisenbahn won the contract to operate the lines in question in January 2019 after a Europe-wide tender put out by Verkehrsverbund Berlin-Brandenburg (VBB).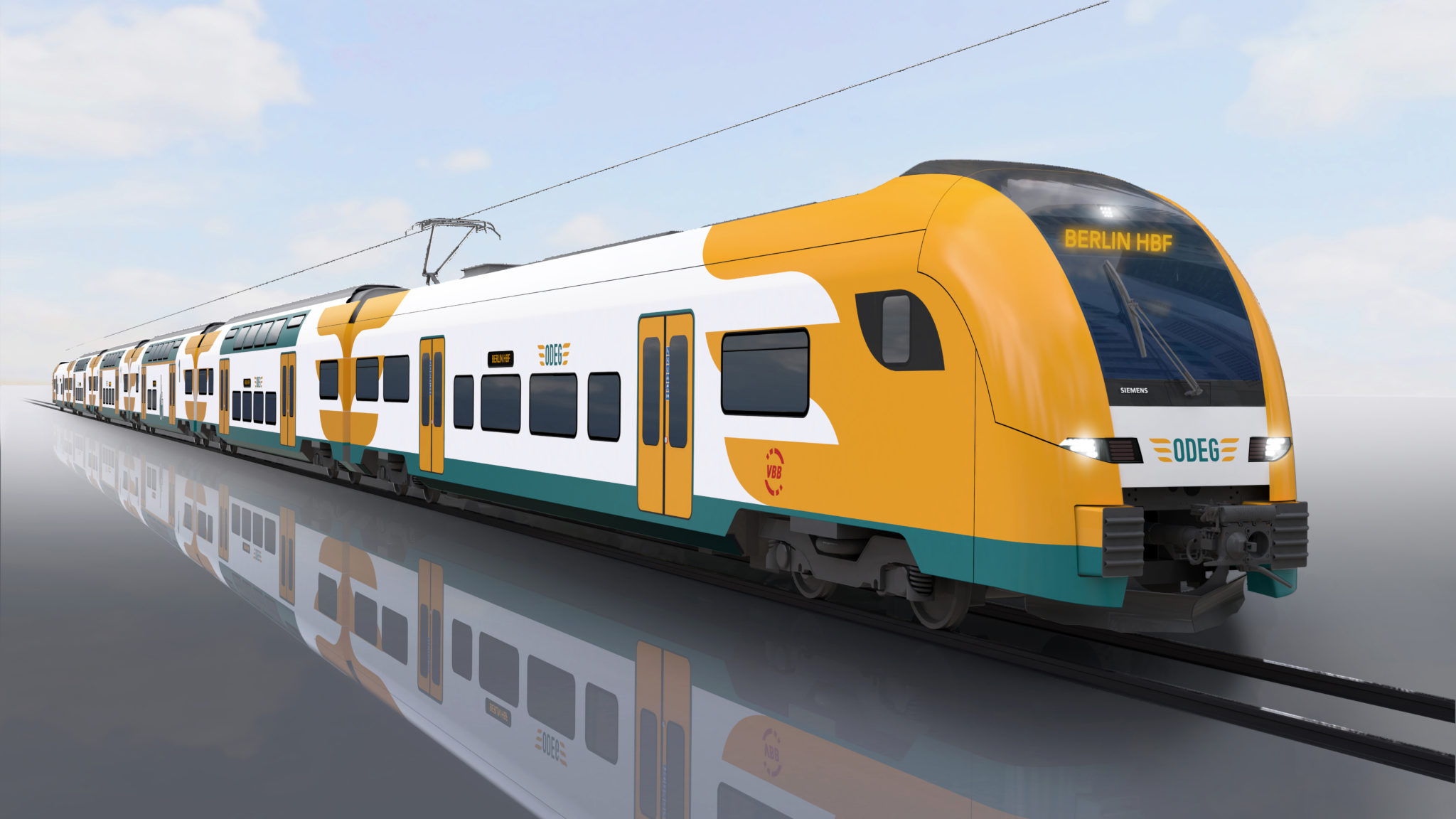 21 Six-Car Desiro HC Trains
The six-car trains will run on the regional express line RE1. This line connects Magdeburg with Cottbus via Berlin and Frankfurt an der Oder. During peak times these trains will run every twenty minutes between Brandenburg an der Havel and Frankfurt (Oder).
These trains have 637 seats and a top operating speed of 160km/h. They also benefit from real-time capacity displays, both internal and external, and from wifi.
There is an option to increase the capacity of the RE1 trains after platforms are lengthened.
2 Four-Car Desiro HC Trains
The two four-car trains meanwhile are to operate on the regional express line RE8, which connects Wismar and Wittenberge with Baruth and Elsterwerda/Finsterwalde via Berlin. They will also run on the RB17 line, which connects Wismar with Ludwigslust.
These trains have 400 seats.
Both configurations have plenty of space for bicycles, push chairs and wheelchairs. There will also be a multi-purpose car with an accessible toilet. When calling at stations with planform heights of either 550mm or 760mm sliding steps will provide barrier-free access. Furthermore, wider doors (compared to older trains) will allow passengers to board and disembark more efficiently.
One of the safety features these trains will have makes use of live cameras in the cars. In the event of a problem, staff at the operations control centre can communicate directly with the car using the loudspeaker system.
The real-time capacity information is also accessible to passengers via the VBB app.