Russian Railways Agreement
South African Freight Railway specialists Transnet Ltd. have signed a memorandum of understanding with Russian Railways 14 July 2016. The signatories were Siyabonga Gama, CEO of the state-owned Transnet and Oleg Belozerov, President of Russian Railways. This Russian Railways agreement marks a development in South African freight rail.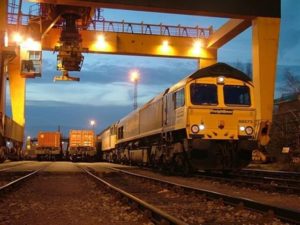 Transnet and Russian Railways have agreed to exchange information and experience relating to the rail sector. Both parties have articulated their willingness to engage in issues relating to the potential use of South African track equipment and Russian-manufactured locomotives, as well as adaptations for heavy trains.
The parties also expressed an interested in exchanging ideas relating to the modernisation of railway infrastructure to increase train speeds on the South African railways. This discussion will be founded in Russian Railway's experiences. Other issues that will be under discussion include technology that assesses infrastructure and rolling stock.
The memorandum of understanding also has provision for cooperation in training railway staff, which includes the outline of joint implementation of youth programmes, and jointly conducted research and development.
Oleg Belozerov, Russian Railway President, said:
"Russian Railways and Transnet are diversified companies which have a lot in common. For example, much of our cargo is sent to ports for export, and we make extensive use of combined freight and passenger train movement. I am sure that our cooperation will reach a new level and open up additional opportunities."