Rock cliff monitoring is a hot topic, as evidenced by interest in a Worldsensing webinar on the subject in March 2022.
The event featured a top-notch speaker lineup, including Daniel Naterop, Civil Engineer and Project Manager at Huggenberger and Sales Engineer at Sisgeo; Angela Lluch Gracia, Worldsensing Application Engineer; and Arnau Carbonell, Worldsensing Sales Area Manager for Europe.
Besides drawing a crowd, the topic saw attendees raising plenty of questions around how remote Internet of Things (IoT) technology can be used for rock cliff monitoring. For those of you who attended the session—or are interested in listening again and finding out more—this blog covers the answers to the queries that came up during the event.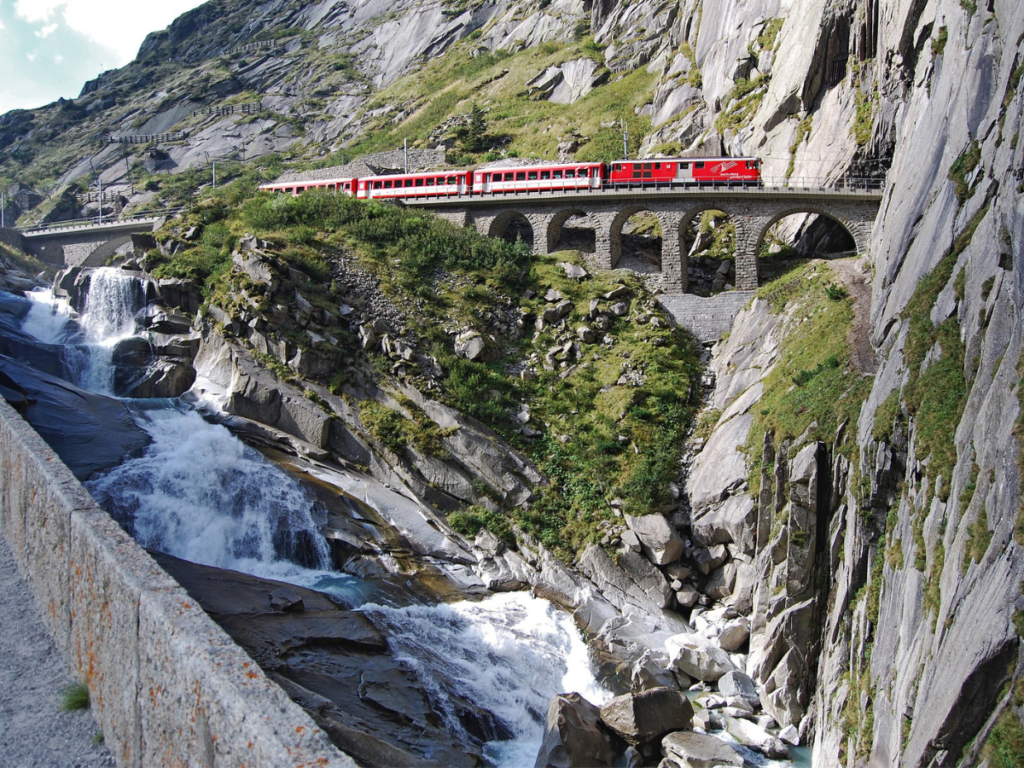 Do you plan to accommodate distributed fiber optics in your monitoring networks, and if so when?
Angela Lluch: Although we are aware of the advantages of reading fiber-optic sensors for rock cliff monitoring, we have not included them yet in our pipeline as we need to figure out the way to sort out incompatibilities with our low-power and long-range system. But it's something we have in our bucket list.

Have you tested radiant cables as your antenna solutions?
Angela Lluch: We have tested a DeLock RP-SMA antenna coaxial cable extension. It is a 2 m cable which works fine with a gateway located about 12 m away from the node.

What sensors would you install to help avoid tailings dam failures?
Angela Lluch: We have done a webinar on this topic. Standard tiltmeters could be replaced by tiltmeters in event detection mode.

What is the approximate cost of a rock cliff monitoring solution?
Arnau Carbonell: We cannot give a number without more details. But at least you would need one gateway, a connectivity management tool and one data logger. This logger would be connected to a sensor—we could use a Piconode, which is an analog one-channel sensor, to connect to a Sisgeo strain gauge, for instance. But the key is to come to us if you have any kind of request and we will help you out, as it's very project-specific.

How can other monitoring techniques and an in-place wireless system like this complement each other?
Angela Lluch: There is a grade level of uncertainty with these rock cliff monitoring scenarios. For example, we may capture a low loss of load capacity by monitoring ground anchors with a load cell but that wouldn't be captured with a different monitoring technique, like InSAR (Interferometric Synthetic Aperture Radar), unless there is movement of the ground. By that time, it may be too late.
Also, if we combine different techniques it's good to correlate the data and see whether what we observe makes sense.
Daniel Naterop: I think it is very important for these projects to have redundancy. This can be different sensors or even manual measurements, but we need something that is redundant, so we do not forget about reality.
How much is the power consumption of a gateway?
Angela Lluch: On average, we estimate consumption of around 4.5 or 5 Watts per hour.
What is the duration of event detection solution tiltmeters running in alert?
Angela Lluch: The most important thing to consider for the estimation of the battery's duration in this type of tiltmeters is how long the tiltmeter is reporting on an alert. In this case, the battery life goes from six months to up to two years and a few months, depending the sampling rate we select for the sensor while operating on alert.
How many sensors can be attached to one data logger?
Arnau Carbonell: It will depend on the kind of sensor. For a digital vibrating wire, we have either one-channel or five-channel data loggers, which means we can read one or five sensors. For the analog ones, we have one-channel and four-channel nodes. With digital technology, we can read a chain of up to 50 sensors.
Does the gateway store the information from the data loggers? If so, how big is the storage capacity?
Angela Lluch: In the edge architecture, when the gateway has an embedded data server, there is 8 GB of internal memory, which allows network data to be stored for years. Depending on the sampling rate and network size, it can store data for up to 10 years. In the case of cloud architecture, where the data is located in a cloud server, there is no known limitation.
How does the gateway perform in extremely cold environments?
Angela Lluch: It may operate in an industrial temperature range, between -40° C and 60° C.
How can we determine the criteria for sending alerts?
Angela Lluch: The thresholds are defined by the customer. It would be necessary to plan a test bench or develop a numerical model to define the proper absolute thresholds. For example, after running some tests or developing a model it is determined that the structure to be monitored would only cope with a five-degree tilt variation before becoming unstable.
Applied on the X and Y axis, the zero reading—the reading you get right after the installation—could also be added or subtracted as an offset. Thresholds can also be applied or changed remotely from our web-based Connectivity Management Tool.
This article was originally published by Worldsensing.