Hitachi Rail is installing a world-first live monitoring system on Great Western Railway's (GWR) high-speed fleet to provide digital data on train wheelset performance.
The wireless technology will be fitted to 93 intercity trains, marking the first time that Hitachi's 'Perpetuum Onboard' wireless technology will be deployed to monitor all wheelset and bogie parts on high-speed passenger trains.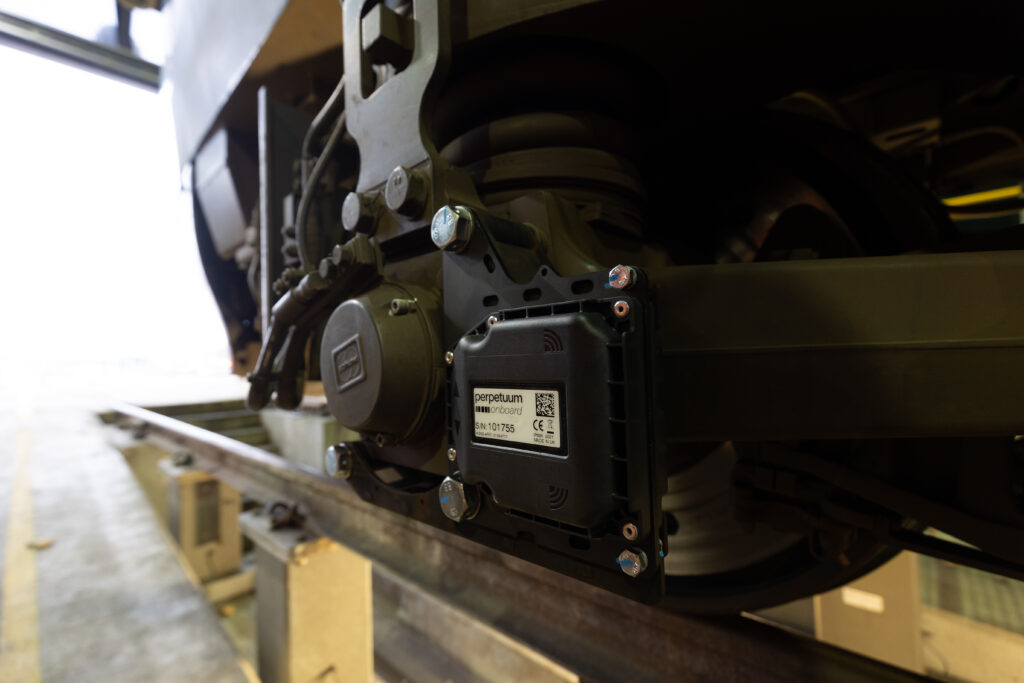 The wireless sensors will monitor the wheelsets and bogies in real-time to provide data on the gearboxes, traction motors, bearings and wheels. This will enable GWR to increase train availability, improve safety and reduce maintenance costs.
"We welcome the introduction of this wireless monitoring solution, which will help to improve the maintenance and reliability of our high-speed fleet, enabling us to deliver an even more robust timetable and higher quality journeys for the benefit of our customers. At GWR we are committed to reviewing emerging technologies and we look forward to working with our partners to assist in the rollout of this digital maintenance solution."
Digital monitoring of bogies and wheelsets can replace periodic manual inspections, which will reduce bogie overhaul downtime by up to 50 percent and result in over 100 extra days of train availability every year for the GWR fleet.
Furthermore, real-time monitoring can immediately identify parts that require inspection or maintenance before the issue affects passenger services. This process also ensures that parts are only replaced when required, thus reducing unnecessary waste.
"As the rail sector adapts to new challenges, I strongly believe that digital maintenance is a solution that benefits everyone. Through collaboration, and Hitachi's digital solutions, we can deliver real value for money, improve safety, and create new digital skills at our depots."
The sensors can also be used to monitor the condition of tracks and train axles, and Hitachi therefore anticipates that the technology is future-proofed for further applications where both tracks and trains will be digitally integrated.
The digital monitoring technology has already been installed on some initial GWR trains, with rollout across the rest of the fleet set to take place over the coming year.