UK: Cutting-Edge Experimental Rail Facility Gets Funding
The British government has confirmed funding for a research facility covering conventional and high-speed rail in Leeds. 
The University of Leeds' Institute for High Speed Rail and System Integration has set itself the goal of revolutionising how railway systems are invented, developed and put into service in the UK and globally. The institute will be built next to the Leeds City Region Enterprise Zone. It is the opening move towards transforming the City Region into a UK centre for rail engineering, a collaborative project between local authorities and businesses. The aim is for this project to generate both jobs and inward investment.
Professor Peter Woodward will be the Head of the IHSRSI. He said:
"The institute will revolutionise the testing, commissioning and building of new trains, rail infrastructure and systems, both in the UK and overseas.

"The test facilities will place the Leeds City Region as a global leader in high speed railway technology development, significantly enhancing the UK's ability to develop, test and certify new railway technologies for the commercial export market."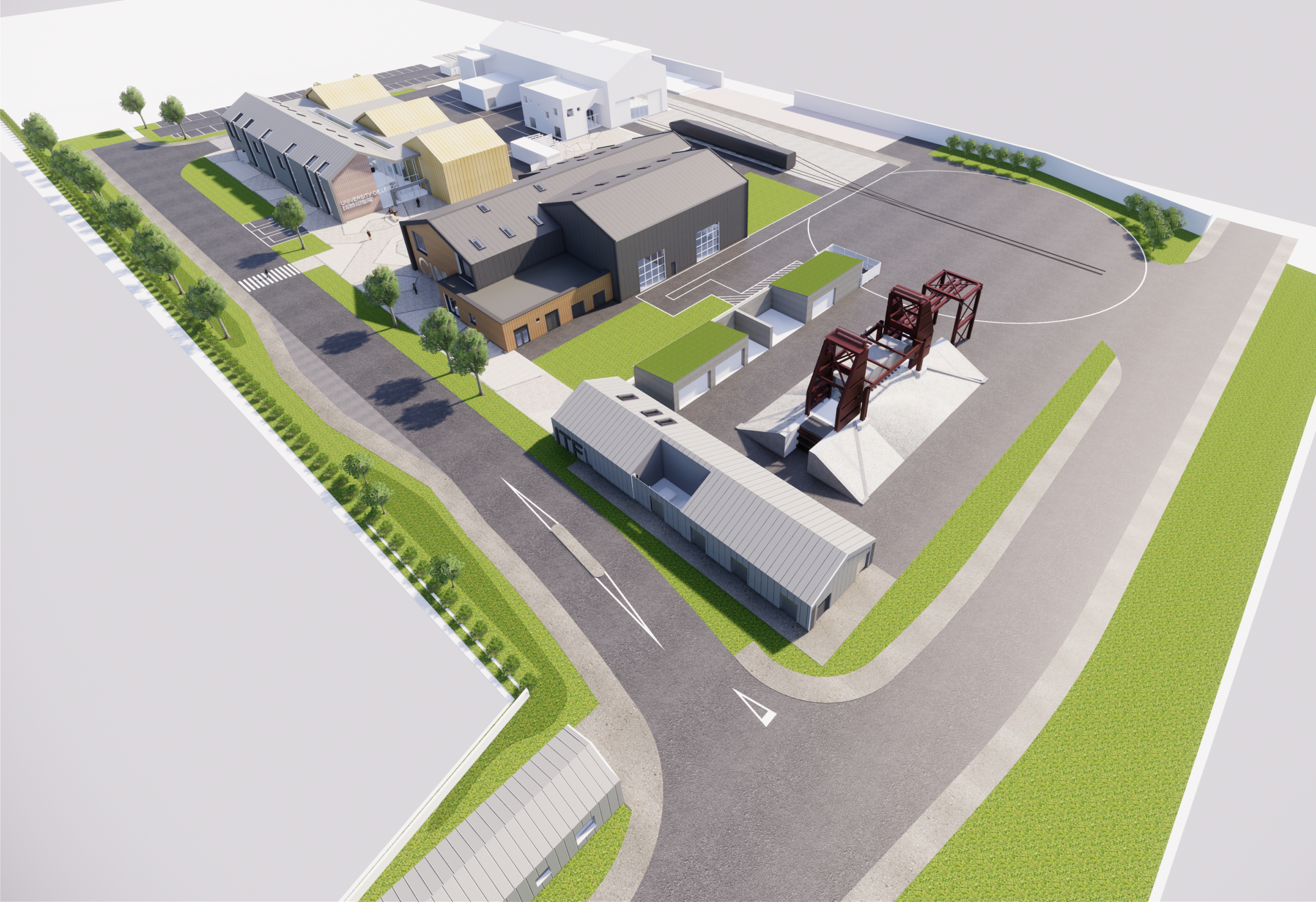 The Institute for High Speed Rail and System Integration
The key USP of the institute will be its ability to look at rail systems as an integrated whole. This means measuring how a train, the track, the power systems and the signals interact as a system. Current plans see the institute becoming operational in 2021.
Professor Lisa Roberts, Deputy Vice-Chancellor: Research and Innovation, University of Leeds, said:
"The real power of the institute is that it has been designed with the rail industry, to help it address some of its big research questions. Working together with industry we will play a big role in future rail innovation."
The institute will feature three cutting-edge test facilities. Firstly, a vehicle test rig with variable track geometry. It can be programmed to replicate any rail journey in the world, allowing accurate testing under real-world conditions. Furthermore it can test performance up to 400km/h. This rig will allow researchers to test traction systems, braking, new materials and how to improve energy efficiency.
---
---
Secondly, an infrastructure test facility will simulate the forces exerted on track, ballast and support structures, e.g. embankments, for both conventional and high-speed rail. This facility will be built in an open field, not a lab, which will allow researchers to simulate ground dynamics more accurately.
Lastly, the System Integration and Innovation Centre will allow researchers to study train, track, power systems and signals as an integrates system. This means they will be able to see how changes to one aspect will affect another. This centre will be able to analyse the data from the other two test rigs.
Institute Funding
The UK government has contributed 11 million GBP (12.23 million euros | 13.7 million USD) towards the project's capital costs. The university and industry partners have made 40 million GBP (44.46 million euros | 49.81 million USD) available, while 13 million GBP (14.45 million euros | 16.19 million USD) has come from the Leeds City Region Local Enterprise Partnership Growth Deal.
---
---
The government's contribution has come from the UK Research Partnership and Investment Fund (UKRPIF). Research England administers this fund with the aim of developing facilities that enable world-class research. Every pound the government invests must be double-matched by non-public sources, such as businesses or charities.
Councillor Judith Blake, Leader of Leeds City Council, said:
"The Institute for High Speed Rail and System Integration has a key role to play as a world-leader in engineering excellence, new infrastructure, innovation and learning.

"Located next to the HS2 depot, it is a further significant endorsement of the Leeds City Region Enterprise Zone as a key economic driver for the city and the wider region.

"It also fits perfectly with the council's Inclusive Growth Strategy, generating inward investment and jobs and offering opportunities for young people in Leeds and the region to learn cutting-edge skills in what is sure to be a leading industry supporting our future national transport network."
---
---