New Convoluted PTFE Hose from Parker Surpasses the Limitations of Other Hose Types
Industrial machinery, transportation, and off-road mobile machines are among the demanding applications set to benefit from 2030T-V70CON.
Parker Hannifin, the global leader in motion and control technologies, is launching its 2030T-V70CON convoluted PTFE hose, provided by the Polymer Hose Division Europe. This advanced new product is ideal for a wide range of demanding applications, such as those involving aggressive media, high pressure, mechanical stress, high temperature, corrosion, or UV. Other hose types reach their limits and often fail when faced with these challenges.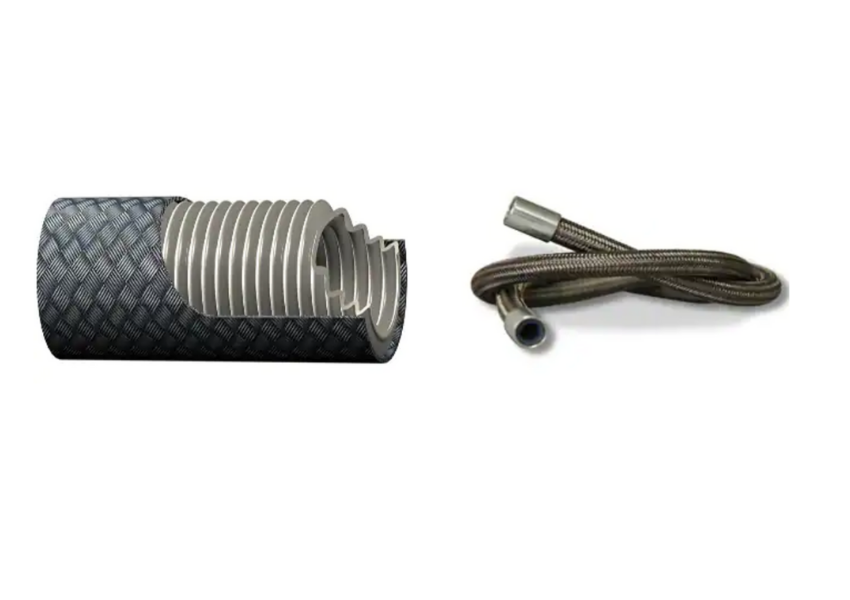 Many beneficial characteristics are available from Parker's new PTFE hose type, largely thanks to its combination of advanced design and optimised materials. The result is a solution for even the most challenging of hose applications, which include industrial machinery such as injection moulding machines and tyre presses, as well as transportation, off-highway mobile machines, engines, and fluid transfer and handling systems.
The fully qualified 2030T-V70CON hose is resistant to temperatures from -70°C to +230°C to cover a wide range of extreme uses. Moreover, the new convoluted PTFE hose offers excellent chemical resistance, making it suitable for a broad spread of demanding roles involving aggressive media.
With these thoughts in mind, the design of Parker's 2030T-V70CON is such that it offers reliable performance data with a wide range of media. In fact, the new convoluted PTFE hose is suitable for use with chemicals and gas, as well as hydraulic oils, water, air, and steam.
Further benefits include the use of stainless steel braiding (grade 304) as the reinforcement material, which means no corrosion in wet or moist environments, while its small bend radius eases installation and makes the hose ideal for use in tight areas without kinking.
As a final point of note, the hose assembly process is easy and safe thanks to a one-piece fitting crimped over the full sleeve length.
The new 2030T-V70CON convoluted PTFE hose from Parker's Polymer Hose Division Europe is available in eight inside diameters extending from 6 mm (0.25 inch) to 32.5 mm (1.25 inch).
Click here for more information.
This article was originally published by Parker Hannifin.