Silkway Transit has celebrated the arrival of its first two-section 2ES7 'Black Granite' electric locomotives with a ceremonial launch at Nurly-Zhol railway station, Kazakhstan.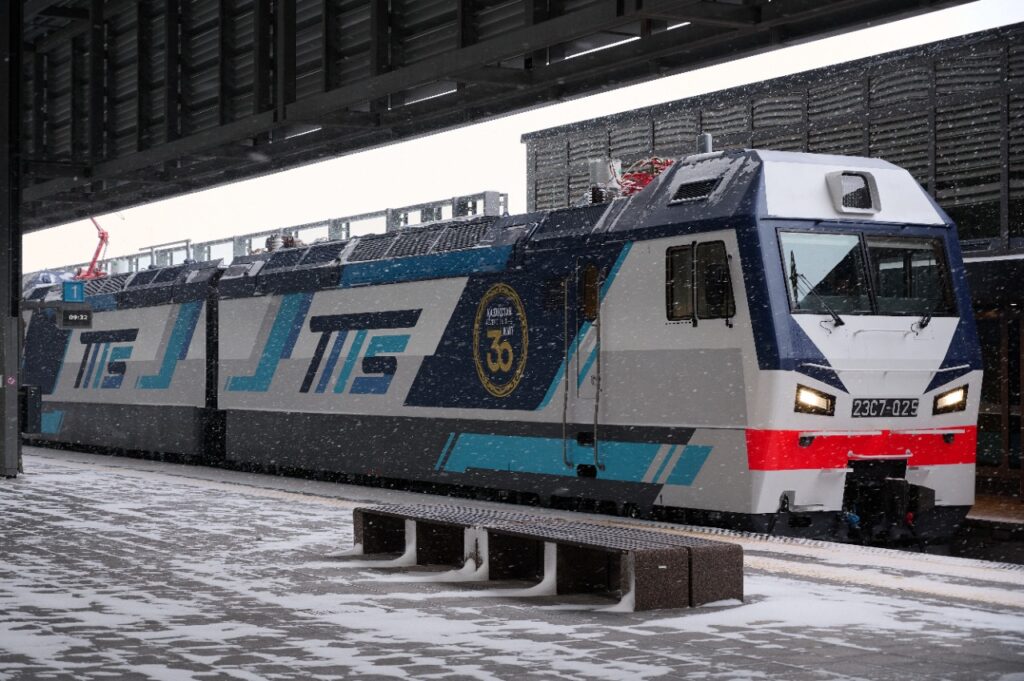 In one of the largest export contracts for the supply of traction rolling stock between Kazakhstan and Russia. 22 electric locomotives were ordered for use on the heavy-duty sections of Kazakhstan's main line: Karaganda – Nur-Sultan – Pavlodar and Shymkent – Almaty.
The Black Granite locomotives, produced by Ural Locomotives – a joint venture of JSC Sinara Transport Machines (STM) and Siemens, are equipped with an asynchronous traction drive that provides high traction force.
This allows trains weighing up to 9,000 tonnes to manage tough terrain.
These capabilities will help to increase the throughput of cargo transportation, on the main line, reduce the consumption of electricity for train traction and improve traffic safety.
As part of the contract, 25 Silkway Transit drivers travelled to the Ural Locomotives plan to be trained how to operate the new vehicles.
The arrival of the first three locomotives – the other 19 are set to follow shortly – is helping to refresh the country's aged locomotive fleet.
"It's important that the most modern equipment that's on the market today comes to Kazakhstan…Considering that the main part of Kazakhstan's locomotive fleet is represented by worn-out equipment, its renewal is a fundamental factor in the development of the railway industry."