Polarteknik Oy and Cyber Test Lab, a part of Turku University of applied sciences, Salo IoT campus have made an agreement to collaborate in the areas of cybersecurity testing, research and development.
Polarteknik Oy is a company working internationally in Railway rolling stock parts and systems and related after-sales services, having customers mainly in Europe and exporting over 90% of the production. The company's portfolio of products includes but is not limited to complete fire integrity solutions, partitions, automatic sliding door systems and manually operated sliding and hinged doors. The doors are used to improve passenger comfort and safety in new build and refurbished passenger cars of railway rolling stock.  Company's estimated market share in high speed, intercity and commuter train classes is over 40%.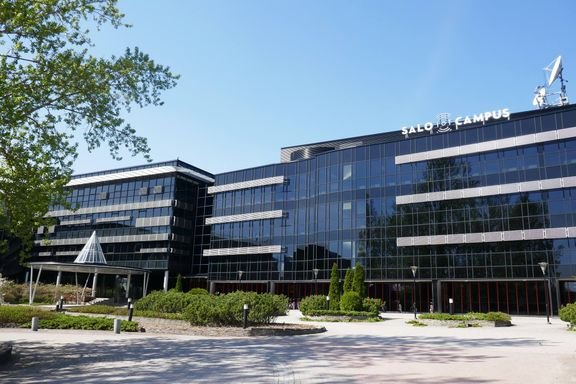 Railway traffic and it's safety-critical subsystems are regulated with the highest of quality and safety regulations. In the few recent years, Cybersecurity has been an important addition to the requirement specifications. Although the application-specific standardisation is still underway the OEM customers already have high requirements to the subsystem suppliers because the planned life cycle of the rail cars can extend to 40 years.
"There is not a great supply of IoT-testing related service available yet. We can help companies in different stages of product development."
Cyber Test Lab is developed in KyberVALIOT-programme, that is funded by European Regional Development Fund (ERDF). In addition to Turku University of Applied Sciences (TUAS), the programme is participated by the University of Turku (UTU) and South-Eastern Finland University of Applied Sciences (XAMK). Laboratory investments are supported by Ministry of Education and Culture.
"This type of a collaboration model is a great opportunity for SME companies that may not have the possibility to employ full-time cyber specialists. The aim of the collaboration is to be long term, enhance the cyber capabilities in the company and direct the company's product development process into considering the cyber vulnerabilities earlier in the development funnel."
Polarteknik Oy is a leading company in Europe focused on developing, manufacturing and providing after-sales services of interior door systems, fire integrity solutions and partitions to railway rolling stock. The customers for the company are the leading train, railcar and subsystem manufacturers in the world. Polarteknik designs and manufactures products and control systems that are tailored to customers specifications and needs. Polarteknik has 4 business locations in Finland and has a turnover of approximately 16 MEUR per year.