Polarteknik is taking part in Fire Protection of Rolling Stock virtual conference 2021 taking place 24th-25th February, 2021.
Building on several years of success, the conference brings together key global rolling stock operators and manufacturers along with leading component and material suppliers for 2 days of shared insight across the biggest challenges and opportunities in the sector. Attendees will discover key regulatory updates, emerging rail developments across the globe, and technology advancing the industry, gaining new ideas and inspiration to take back to their organisations to improve overall safety.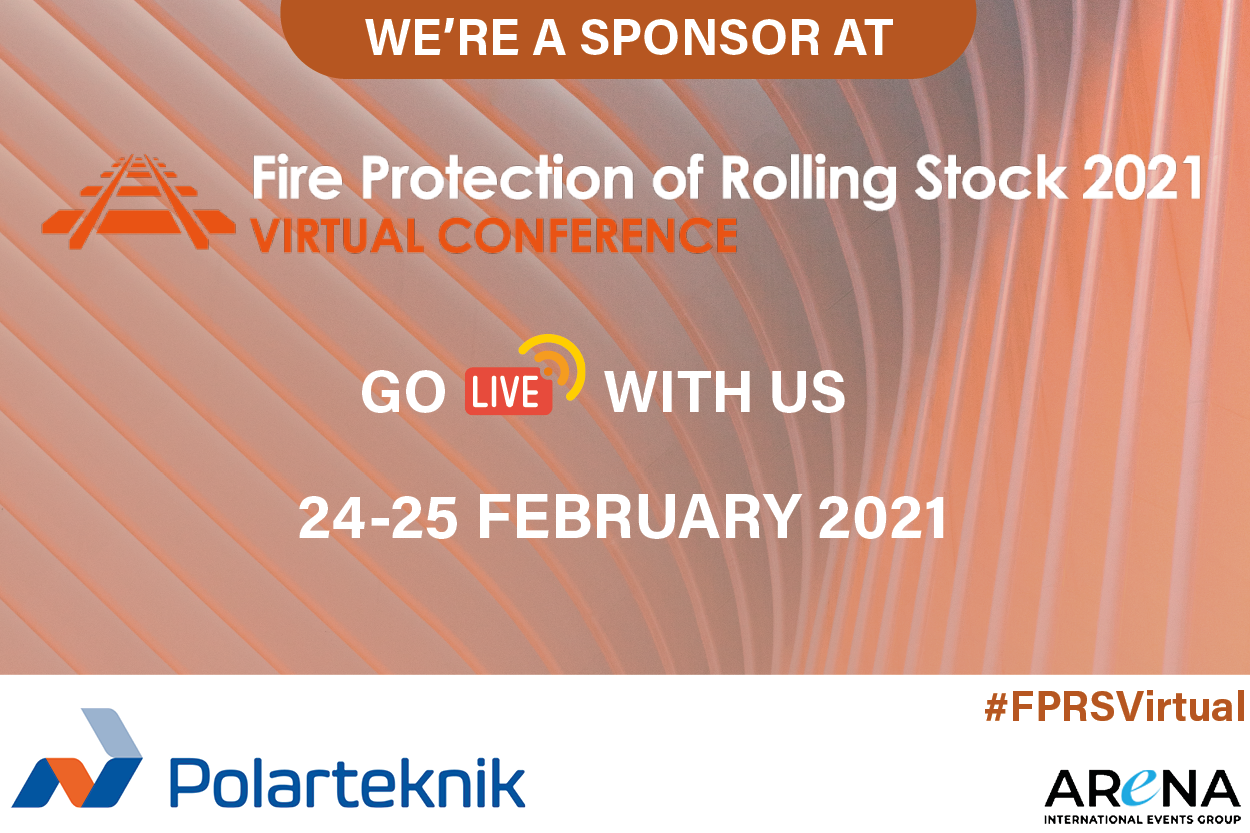 Polarteknik will feature its expertise as one of the leading fire barrier experts in Railway Rolling Stock and presents a case study of a Light weight-Low formation-Low smoke E30 fire barrier door and discuss lessons learned from working on fire risk in rolling stock.
Please be sure to register to attend and tune in for our speaking slot on February 25th at 10:15 CET.
If you missed the event, the videos can be viewed here:
This article was originally published by Polarteknik.