The new D56 door control unit is designed and built to purpose of controlling electrical internal doors in trains.
The door control unit is designed for flexibility in controlling the train passenger flow for vestibule, saloon, catering, universal toilet and gangway fire doors that have different needs for functionality, features and safety.
In addition to door motor controlling the D56 module has several digital inputs and outputs for controlling auxiliary functions of a door.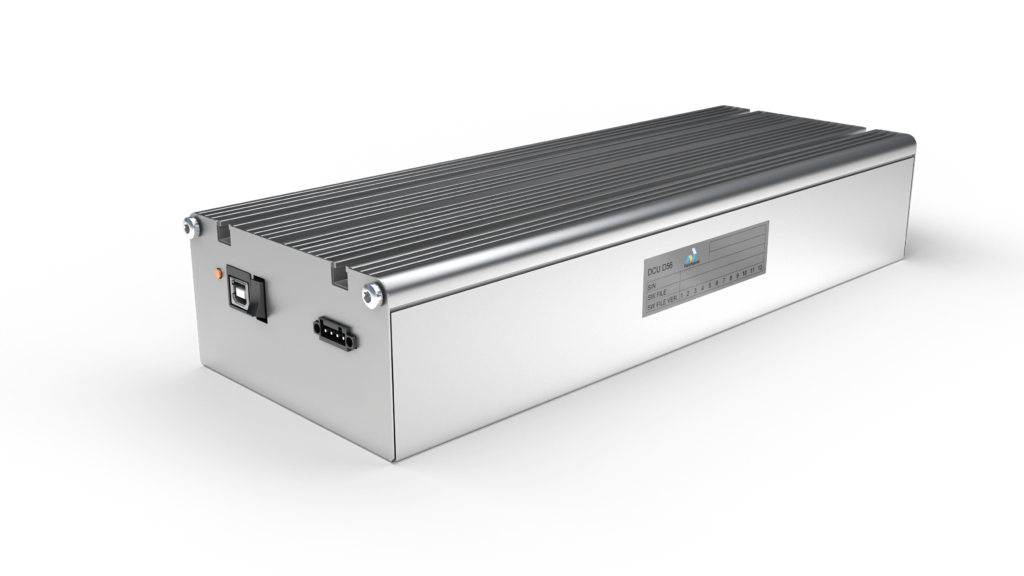 While the previous generation of controllers was already very advanced in its time when introduced in 2009 and still remains in the portfolio for new contracts the main improvements of the new unit are designed with IoT and Cybersecurity in mind. The new D56 control unit has compatibility for existing and future field bus applications in the train: Ethernet UDP, Ethernet, Profinet, Sibas, CIP, Webmaint, IPTCom using commercial proven in use protocol stacks and modules. User interface is designed to facilitate web services/UI/diagnostics and allow cyber security features to be built in.
"We have gone from single to dual processor architecture to enhance project specific customer tailoring while maintaining the integrity of having the safety related functions of the door controlled by a separate micro controller that is stable, planned for obsolescence and benefits from the development work we have put in during the last 20 years."
The first pre-series units are rolling out of the production line and will undergo a severe test plan to have full compliance with the standards and customer requirements in place. The first serial delivery units will follow shortly and will be first introduced in a major European railway contract in 2020 that can not be disclosed at this time.
For any questions please contact Polarteknik using the contact form below.