Perrone Performance Leathers and Textiles is pleased to announce the appointment of Jason Fahlbush to the position of Chief Operating Officer, based out of Perrone's global headquarters in Fultonville, New York, USA.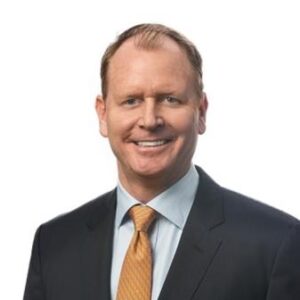 Jason succeeds Bartle Avery, Perrone's former CEO, who has recently retired following 25 years at the helm of the company and more than 45 years overall in the Performance Leather and Textile industry.
Jason joins the Perrone team with over 20 years of experience across Aerospace, Automotive, Telecommunications, and Technical Publishing industries. He has served in a variety of leadership roles including general management, business unit leadership, product management, program management, business development, strategy, and sales.
Most recently serving as Chief Operating Officer of Adient Aerospace, a joint-venture partnership between Adient and Boeing for commercial aircraft seating launched in 2018, which has been warmly received by the market and was awarded a Crystal Cabin award for innovative cabin interior design in 2019.
Prior to taking the lead for Adient's aircraft seating business, Jason served as Executive Director, Specialty Seating Group, overseeing growth initiatives to help Adient diversify beyond core automotive seating into adjacent markets.
"We are thrilled to have Jason on board. He brings a wealth of knowledge and a fresh perspective on business management and leadership. Jason has demonstrated a clear ability to drive transformative growth strategies and will serve as an outstanding role model to our team."
Perrone Performance Leathers and Textiles manufactures and distributes performance leathers and textiles for the global rail market. Their extensive product collection and value-added services provide comprehensive and creative solutions to hundreds of companies worldwide including OEMs and designers. Perrone's All Leather Maintenance division offers upholstery repair and maintenance services.