5G and Clever Caching Technology in Vehicles to Enable Seamless Media Streaming Onboard
PaxLife's CEO, Ralf Cabos, is honoured to have been invited to discuss 5G, connectivity, and clever management of rail data consumption at IT-TRANS 2022 in Karlsruhe, on Wednesday 9th March 2022, 12:00 – 13:00 / Session WS4  "Building future mobility with 5G and Telecommunications".
Click here for the full list of IT-TRANS Speakers.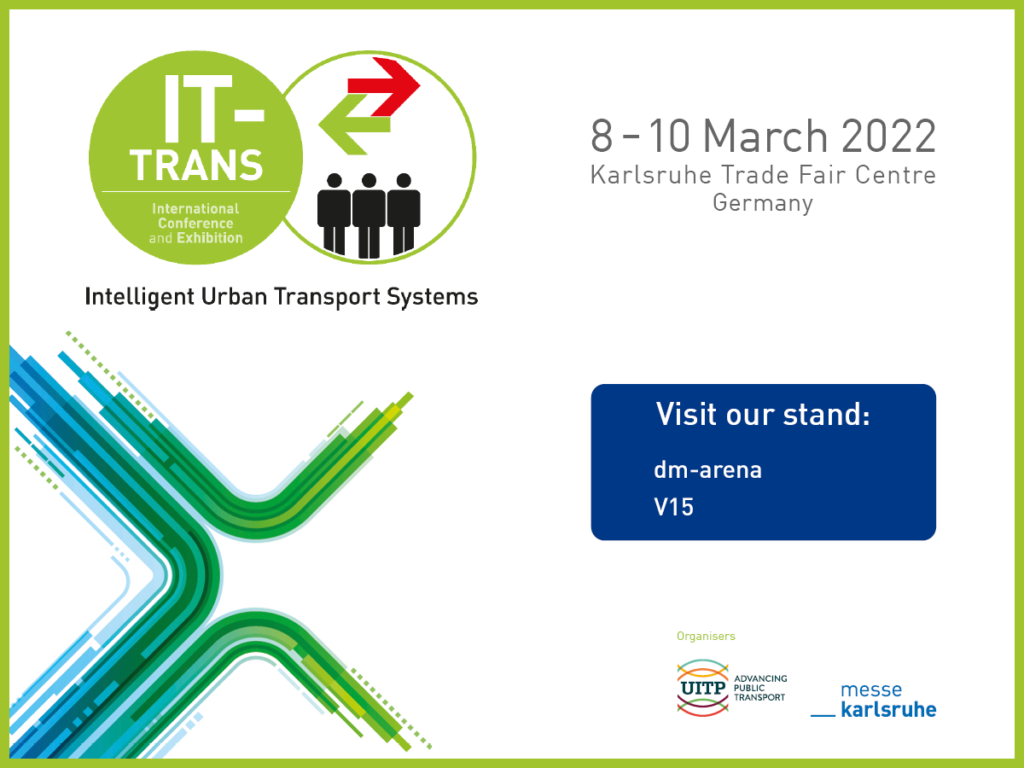 It is indeed widely accepted that 5G technology will eventually be a crucial element in making passengers on a train or bus feel digitally 'at home'.
Nonetheless there are practical obstacles in leveraging 5G to deliver tangible benefit to passengers route-network wide within realistic near-term timelines.
From our perspective, 5G alone will not be enough; achieving a truly connected and enjoyable journey for people will be made possible by a combination of technologies that allow, at an affordable cost for transport operators, to offload some of the growing data traffic demanded by passengers from the cellular network bandwidth.
In this case, the combination of content delivery network technology (CDN) and open in-vehicle hosting with today's standard LTE/5G WiFi reduces operating costs and significantly improves the service level for passengers.
Operator expectations vary depending on the type of operations (regional or long haul), and on the optimum balance between customer experience, operating cost, and whether ancillary revenues should take part in the equation or not.
When adapted to the intended type of operations, Content Delivery Network technology with intelligent caching will be able to improve customer experience for all operating scenarios. Also, it is easily retrofittable to present-day WiFi systems.
As an outlook, the role of CDN in media delivery both on network as well as vehicle – side as demonstrated in the EU Horizon 2020 5G-Victori project are presented, www.5g-victori-project.eu.  PaxLife Innovations is part of the 5G-VICTORI consortium since January 2021.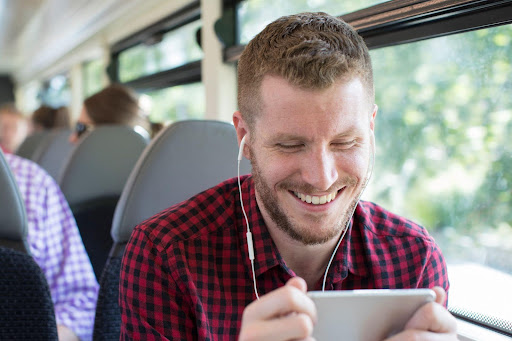 © PaxLife Innovations
Paxlife Innovations is excited to exhibit for the first time at IT-TRANS, the leading International Conference and exhibition focused on IT solutions for Public Transport.
Since 2008, the biennial event co-organised with UITP has brought decision-makers and industry experts together to exchange, discuss and redevelop digital solutions.
Visit our team on March 8-10, 2022 at IT-TRANS in Karlsruhe, Dm Arena stand V15, we look forward to meeting you and further discussing this exciting topic.
This article was originally published by PaxLife Innovations.